After more than a year of staying home during the pandemic, restrictions are beginning to ease. Why not take your special someone for a special night out on the town? In Bergen County, you can find everything from luxurious upscale restaurants to quaint and casual eateries. Whether you're celebrating a special occasion, such as an anniversary or engagement, or just a regular date night, we've pulled together some of the best restaurants to visit with your significant other. Here are ten of the best restaurants in Bergen County that you can try out for your next date night.
1. Glen Rock Inn
If you're looking for delicious food in a family-friendly environment, we've got just the place for you. Located in Glen Rock, Glen Rock Inn has been a part of the community since it was first established in 1948.

Over the past 60 years, it has steadily become one of the premier restaurants in North Jersey. Their menu features a wide assortment of classic American eats. However, new meals are frequently being added to the menu, so there's always something new and exciting to try. Each dish is created using the freshest ingredients, cooked to perfection, and tailored to suit your tastes.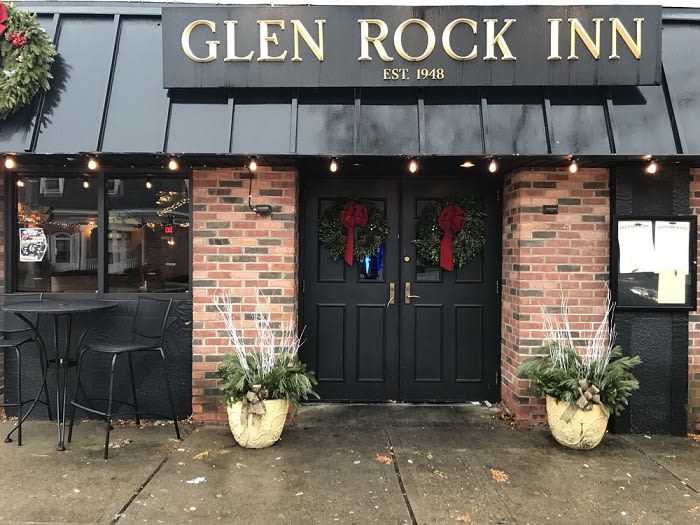 Credit: Yelp
2. Sofia
Sofia, an iconic Englewood establishment, is a sophisticated Italian steakhouse that makes for a dreamy date night destination. With its combination of prime steaks and delicious cocktails, Sofia's menu is stylish, and its elegant presentation makes for a picturesque evening for two.

Start by sharing cognac lobster tail or refreshing fritto misto. If you're in the mood for oysters, the raw bar at Sofia includes both East and West Coast oysters, colossal shrimp, and caviar. Their porterhouse steak for two is a fantastic date-night dish, as are any of their decadent pastas. Top off an incredible evening with a dollop of dessert. Sofia's varied dessert listing satisfies every craving, from orange blossom cheesecake to rich tiramisu.
3. Varka Estiatorio
At Varka Estiatorio, only the finest Mediterranean ingredients make it to the table. Varka's menu touts a stunning array of seafood-forward dishes that rely on fresh ingredients to create a mouth-watering palate—from your first bite of stuffed calamari to their whole white fish, loup de mer. Sip from one of their many martini options, such as a key lime martini, tiramisu martini, or a classic appletini.

When arriving at Varka's, you'll notice the pressed white table linens and full-service bar, which creates a dazzling date night ambiance. Varka's gorgeous outdoor dining area is an expansive patio that is perfect for a summer night, but no matter what time of year you dine here, you and your date will be in for a treat.
4. Houston's
Houston's in Hackensack is a fantastic date night option for its eclectic menu and impeccable service. Hosting a New American menu that varies broadly, this location can accommodate many different tastes. Begin with their incredible grilled artichokes (all prepared fresh from Castroville, California) or the stunning house-smoked salmon. Their USDA prime steaks are carefully grilled for tenderness and flavor, and their wood-fired rotisserie chicken paired with apricot glaze is a breathtaking combination of sweet and savory.
5. Osteria Crescendo
Westwood's Osteria Crescendo is Chef Robbie Felice's second restaurant venture, and every aspect of this eatery has been finely tuned for a fantastic experience. From the moment you step in the door, you'll notice the restaurant's inviting warmth and blend of modernity and tradition. This sensation extends to the menu, where you'll find old-world flavors crafted with new-age techniques. From antipasti to dolci—appetizers to dessert—you'll enjoy expertly crafted dishes like arugula insalata, brown butter branzino, and lemon olive oil cake. If you and your date prefer to share a meal, consider inquiring about their per la tavola menu, which features large entrees designed to be shared.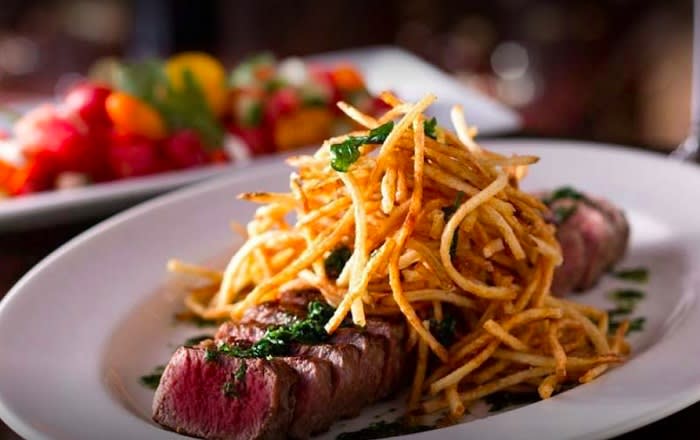 6. The Capital Grille
The Capital Grille, located at the Garden State Plaza in Paramus, is a perfect option for a dressed-up night. From the moment you step inside, you will instantly notice the warm and intimate ambiance. African mahogany paneling and art deco chandeliers create a cozy setting.
This upscale steakhouse is known for its refined American cuisine, including masterfully prepared dry-aged steaks, fresh seafood, and world-class wines. The Capital Grille uses only the finest and freshest ingredients, all expertly crafted in recipes designed to captivate all of your senses.

What makes the steaks here so unique? Long before the steaks meet the grill, they are meticulously dry-aged on the premises for more than 18 days to reach unbeatable flavors and texture. After that, each one is carefully handcrafted by the in-house butchers to exacting standards. This intensive and thorough process is time-consuming, but it's sure to impress. The attentive servers are available to recommend food and wine selections and ensure the best possible dining experience.
7. Saddle River Inn
Nestled along the Saddle River's banks, the Saddle River Inn is a contemporary French fine-dining restaurant. Established in 1981, the Saddle River Inn is part of the William Packard Estate, now known as Barnstable Court. The Inn originally served as a sawmill and basketball weaving factory as early as 1840.

Since its humble beginnings, it has been transformed into one of the top dining establishments in Saddle River. The skilled chef only uses Prime dry-aged beef, the freshest sustainable line-caught seafood, and local organic produce whenever possible. The menu changes seasonally, allowing the chefs to adapt and use ingredients at the peak of their freshness. The elegant environment provides the perfect setting for a romantic date. With a decadent menu and top-notch customer service, it's hard to beat date night here.
8. Park West Tavern
Ridgewood's Park West Tavern is a cozy, down-to-earth spot for a laid-back date night. Their warm, inviting dining room blends pub sensibilities like sports broadcasting on TVs throughout with an elevated menu of American-style eats. Their full-service bar is stocked with eclectic craft brews, from ciders to IPAs to milk stouts, and their wine list has something to pair with every meal.

Start with East Coast oysters from the raw bar or a cheese and charcuterie board before indulging in their goat cheese ravioli, hot honey fried chicken thigh sandwich, or bone-in pork schnitzel.
9. Fire and Oak
Fire and Oak, located in Montvale, is a fantastic spot for a fun-filled evening out. This sleek and modern eatery is a buzzy bar that offers swanky seating for cocktails and New American bar fare. Happy hour takes place Monday to Friday from 11:30 am to 4:00 pm and provides an upbeat environment for enjoying drinks with your significant other.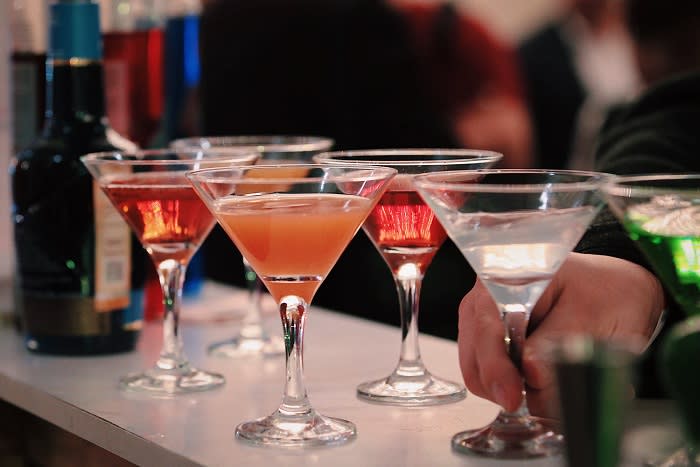 10. Village Green Restaurant
Located in Ridgewood, the Village Green Restaurant specializes in New American food. The restaurant is located in a historic building on Prospect Street, off to the side of the heavy traffic of Ridgewood Avenue. This building's rich history stretches back to the late 1800s when the current building served as a carriage house. It was later converted into a parking garage before being demolished and rebuilt to serve other functions.

Nowadays, this historic staple serves as a desirable restaurant and has done so since 1989. Village Green Restaurant offers a lengthy a la carte menu and various options for tasting menus that inspire culinary creativity in the kitchen. Their tasting menu is a great option if you want to sample an array of dishes and a fun option for a date night with your significant other. Here you will fall in love with the serene and relaxing atmosphere while enjoying cuisine that excites the senses and satisfies the palate.

If you are ready to explore Bergen County real estate, contact The Taylor Lucyk Group today. With a deep knowledge of Bergen County homes for sale and years of experience as a real estate agent, Taylor can answer any questions you may have about the home-buying process and help you find a home that's right for you. There's never been a better time to move to Bergen County, where you can find history, culture, and plenty of outdoor space.