The exterior of your home is so important — it creates the first impression people will have of your home. If the outside of your home is a mess, no one is going to take the time to look at the inside.

Updating the outside of your home not only makes it a more desirable place to look at but also makes it more desirable for prospective buyers. Right now it is a seller's market, so having a house that is more aesthetically pleasing can get you a huge return on your home.

New Jersey is a hot spot right now — the median list price in Bergen County towns like Paramus and Upper Saddle River is between $787,000 and $987,000, while homes in places like Franklin Lakes and Alpine have a median listing price between $1 and $4 million. The below upgrades for the outside of your home can ensure you get the highest price possible for your home in Bergen County.
1. Add greenery and landscaping
This is probably the most obvious tip, but it's still an important one to mention — especially since Bergen County is known for its abundant nature. Adding bushes, plants and trees goes a long way in bringing life back to the front of your home. If you have a wrap-around porch, think about hanging some flower pots or installing flower boxes under the windows to add dimension, color, and a unique quality to your home's exterior. Make sure the colors you incorporate work well with the color of your home and enhance it rather than creating an eyesore.
2. Take care of your lawn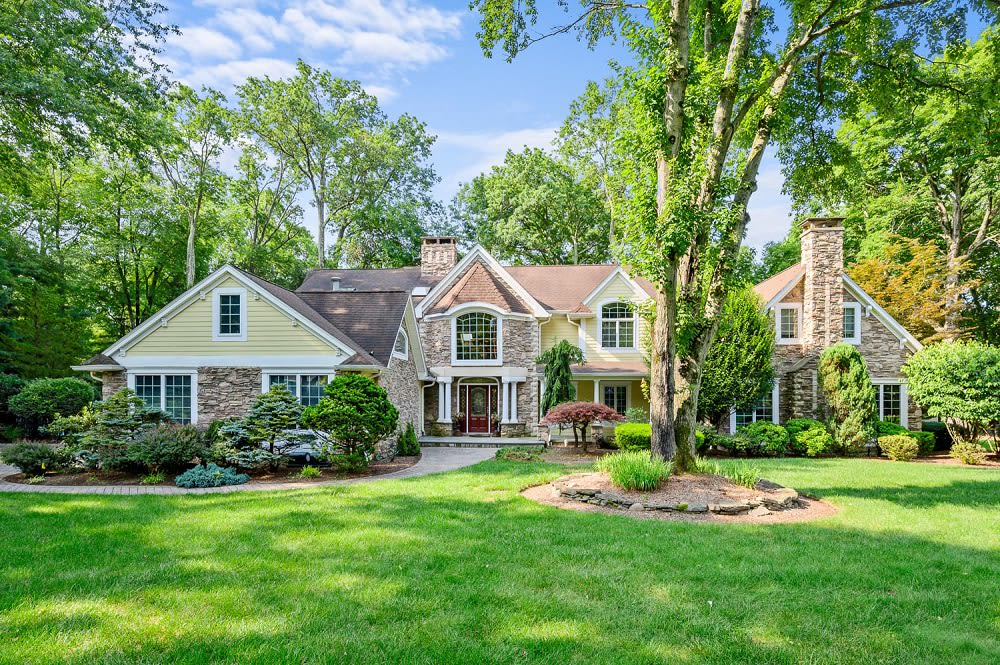 The lawn is a big focal point for the front of your house, and Bergen County homes have an abundance of green space, so it is essential that it is well maintained. Make sure that it is regularly mowed, leaves are raked, weeds are pulled and any ditches or gopher holes are taken care of. Water your lawn regularly to keep it vibrant and green. If you don't already have them, sprinklers are great since you can just set them on a timer. Aerate your lawn before any projected snowfall in the area to keep it going through the winter. It may seem like a lot, but it is not actually that big of a project as long as you are consistent with your landscaping care.
3. Have a flashy and colorful door
When we say flashy, we mean something that pops and gets your door noticed. This could be forest green, bright red, or navy blue. Make sure to pick a color that fits well with the exterior of your home, but still draws your eye when you walk by. It might be best to pick up some paint swatches and test them on your door before fully committing to a color.
4. Brighten up your yard
If you walk past your home at night, you want it to be seen — a house that is dark with no lighting can get lost in the shuffle. Add some beautiful light fixtures along your pathway to brighten it up. As an added bonus, they make incredible decorations during the day. Make sure you keep the lights clean, both on your walkway but also on your porch and driveway. Lights covered in dirt or cobwebs will dim and give off the air that the house isn't cared for. Your home will instantly stand out against the rest and look like an inviting and friendly place to be.
5. Get a stylish mailbox
A mailbox may seem like a minor thing, but it is still in your front yard for everyone to see, so why not take advantage of that fact and spruce it up? Find something that goes with the vibe of your home and makes it stand out from the rest. This is a great, easy, and pretty cheap upgrade to heighten your home's appeal.
6. Clean out your gutters
Gutters, by nature, get extremely dirty — they are there to catch dirty rainwater, after all. They also tend to be a place, unfortunately, for leaves and spiderwebs to build up. Make sure your gutters are free from anything cluttering and clogging them up, and then make sure the outsides are scrubbed down to leave them looking pristine and new. Since Bergen County homes see all four seasons, this step is a must!
7. Decorate your entryway
The front door is the focal point of your home's exterior, so deck it out and use it to create more curb appeal. You can find fun decorative signs or wreaths to hang on the door during different times of the year. Buy some lovely doormats to add decoration and make sure that people do not enter your home with dirty feet. Invest in an ornate door knocker that pairs nicely with your other decorations. Make sure everything fits together seamlessly and doesn't look too cluttered or thrown together.
8. Get new house numbers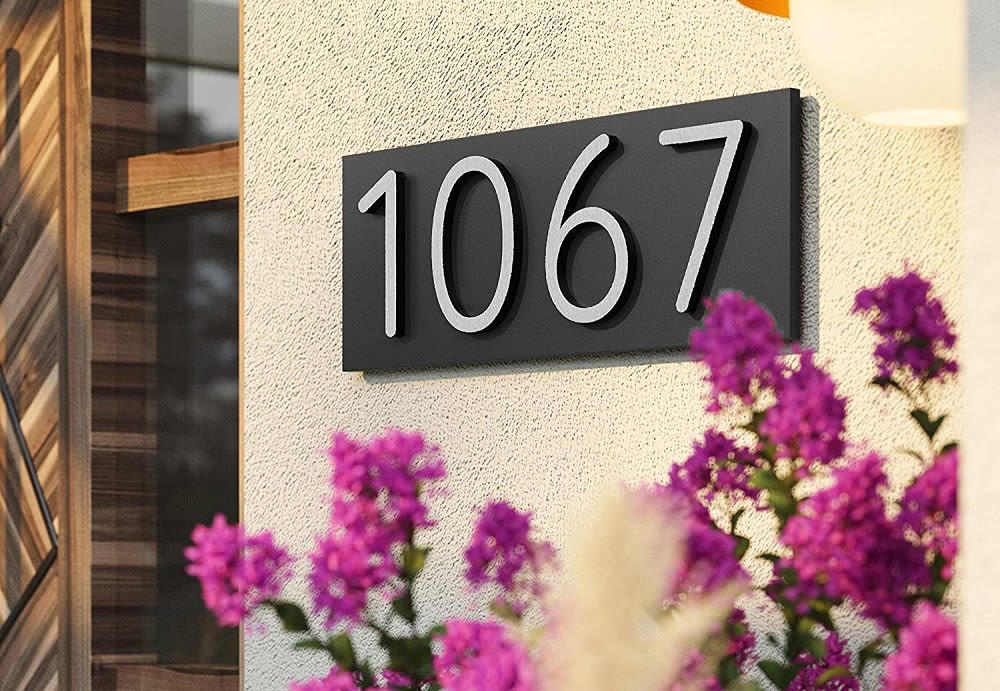 Nothing dates your house like worn-down, rusted, or cloudy-looking address numbers. Find some new ones that work well with your home's exterior decor and add some flair to it. You do not want them to stand out in a bad way, but you also don't want them to blend in so well that people miss them altogether. Remember, this is how people will find your home, so you want your address to be clear and legible.
9. Power wash
Over time, the elements can do a number on your home. Between rain, wind, dirt, and air pollution, your home's exterior can get pretty dirty and worn down looking. That means it's time to pull out the power washer and get to work. If you do not already own one, you can always rent one. Make sure to really scour the entire house, including the driveway, garage, porch, and overhang. Your home will instantly look more vibrant and alive after a good power washing.
10. Make minor fixes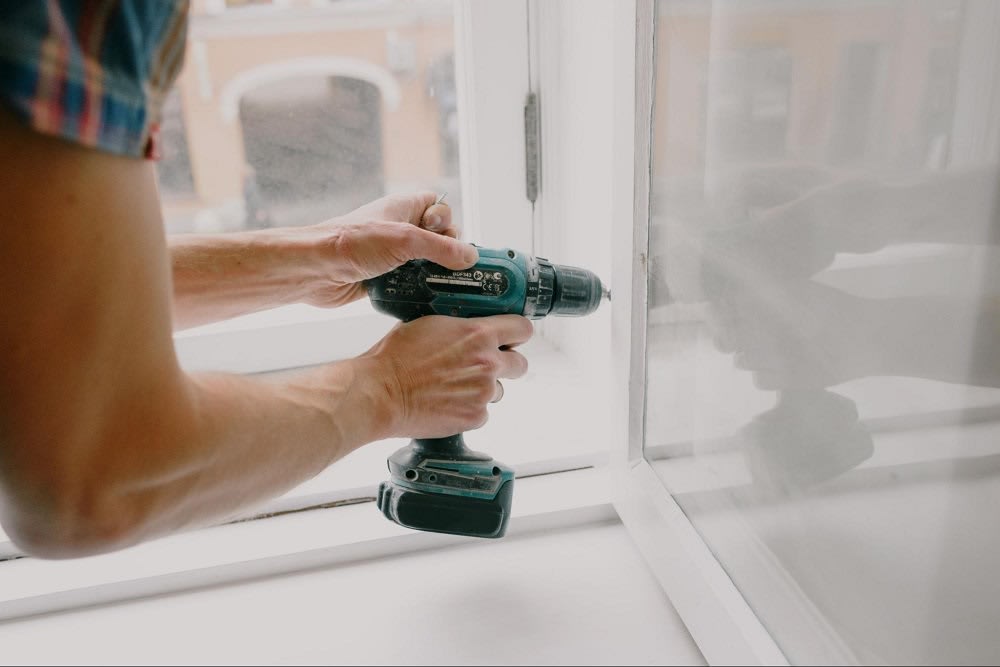 When it comes to fixing up your home for sale, sometimes it's the little things that matter the most. Things like torn window screens, chipped paint, burnt-out lightbulbs, and cracked windows can all bring down the appearance of your home and make it less desirable. Take the time to look around and note what fixes need to be taken care of. Handle whatever you can yourself, and for the bigger projects, bring in a professional. You will be amazed at what these minor fixes can do for your curb appeal.
11. Redo your walkway
We already talked a bit about lighting up your walkway, but before you do that, you need to make sure it is presentable in the first place. You can choose a straight-laid cement walkway or mix it up with bricks or slabs of stone. After you have picked out the material and design layout you want, you can dress up your new walkway with lights, flowers, plants, or shrubs to give it some extra flair.
12. Incorporate outdoor furniture
The size and look of your yard will depend on what kind and how much furniture to incorporate. You can put in a simple bench or stool strategically placed for aesthetics and convenience in a smaller yard. If you have a larger yard, you can add some more furniture, like a small table and chairs or even a porch swing.

Research the materials of the furniture you're considering and how to best take care of them. The outdoor elements can have their fair share of destruction on everything. Steel will rust, stone can crack and wood can get dry and rotted. This shouldn't scare you away from purchasing furniture made of these materials — just to make sure you maintain it well and prevent damage. You don't want to purchase something to help your curb appeal only to get something that breaks down and hurts it instead.
13. Redo your roof
Check out the state of your roof — maybe it has some shingles missing, or perhaps it is just out of style and could do with an upgrade. Whatever your reason, putting on a new roof will top your home with something fresh and give it that brand-new feel. Not only will this help your curb appeal, but it will also keep you from worrying about the roof being too rundown and potentially leaking during the next storm. You can breathe easy knowing your home looks excellent and you and your family are safe and warm inside.
14. Get some outdoor art
Outdoor art is a great way to showcase your personality through your yard through statues, birdbaths, fountains, or wind chimes. These items can make your yard feel like an oasis through visual appeal and, in some cases, sound. Listening to gurgling water and delicate chimes can be calming and peaceful as you sit in your yard enjoying nature. Make sure you pick pieces that enhance the style of your home and choose colors that complement the palate you have already selected. This is another place you can go overboard, so be careful not to go too crazy. You want these pieces to elevate your yard, not take over.
If you are interested in homes for sale in Paramus, Franklin Lakes, Upper Saddle River, Alpine, or one of the other beautiful Bergen County real estate areas, contact the fantastic and knowledgeable real estate agents of
The Taylor Lucyk Group
to set up an appointment.