Located in Bergen County, Franklin Lakes is a popular New Jersey borough. With only about 12,000 residents, it's a tight-knit, upscale community that attracts families and high-profile individuals. Its proximity to New York, impressive real estate market, and natural beauty make this borough extra-desirable. Here are the seven biggest reasons why people love Franklin Lakes, NJ.
Proximity to New York City
Franklin Lakes, New Jersey is relatively close to New York, ideal for people who want or need access to the big city but don't want to live in one of the closer boroughs. The drive is about an hour, but there are also public transport options. The New Jersey Transit bus leaves from Franklin Avenue at Bowers Lane and arrives at Port Authority in about 1.5 hours. Buses leave every hour and are an affordable way to commute. Regardless of how you travel, it's so nice to spend a day in the Big Apple and then return to a beautiful, quiet suburb.
Natural Beauty
While some boroughs have bustling downtowns, Franklin Lakes is known for its quieter countryside features. Rolling hills, lakes, and streams define the landscape and make for a natural beauty all year long. There are several walks and hikes in the area. The Franklin Lakes Nature Preserve is a public outdoor area with 120 acres to explore. Several trails surround the 75-acre lake, which is open for boating, fishing, kayaking, canoeing, and paddleboarding (but not swimming). The adjacent trails are great for walking, jogging, or bird watching. Residents love packing picnics and spending the day on land or on the lake. There's also Parsons Pond Park, which offers trails for walking and biking. The pond is especially beautiful at sunset and is a great place to spend a summer evening.
Retail Variety
While Franklin Lakes is a quieter borough, it does have two areas that are ideal for shopping: Urban Farms and Franklin Crossing. Urban Farms offers 86,000 square feet for local businesses and has a lot of traffic. As the "downtown" of Franklin Lakes, Urban Farms has everything from Starbucks to Cose Belle to spin and pilates studios. It's a great place to open a business because there's so much visibility. Franklin Crossing also has various retailers, like a brand-new Stop & Shop, a Hand Stone Massage & Facial Spa, and a UPS. These condensed retail areas make it easy to get groceries, shop, and work out all in one place.
Delicious Dining
Franklin Lakes, NJ doesn't disappoint when it comes to dining — both fine and casual. The Chef's Table is one of Franklin Lakes' best options. This high-end, traditional French restaurant serves French classics like cassoulet and French onion soup. It also allows diners to bring their own wine bottles without a corkage fee. For the best Italian comfort food in the area, there's Pazza. This fun BYOB spot serves classics like rigatoni bolognese and "Not Your Mama's Lasagna." They're also known for their modern wood-fired pizza. Franklin Lakes is also just a 15-minute drive from Ridgewood, a large borough with many dining options. Living in Franklin Lakes means never going hungry!
Strong Public Schools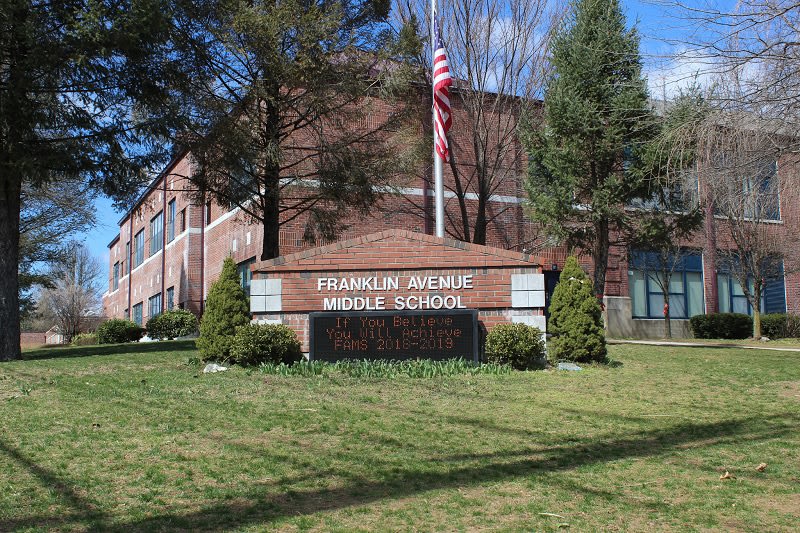 Franklin Lakes, NJ has some of the strongest public schools in the area. It's part of the Ramapo Indian Hills Regional High School District, which shares schools with the nearby Wyckoff and Oakland communities. The two high schools, Indian Hills High School and Ramapo High School are highly acclaimed. According to the Wall Street Journal, "Indian Hills High School outperforms 8% of schools statewide in academic achievement and outperforms 74% of schools in college and career readiness. Ramapo High School outperforms 18% of schools across the state in academic achievement, and outperforms 79% of schools in college and career readiness." At the younger levels, Franklin Lakes schools are dedicated to helping students achieve a life-long passion for learning and a sense of personal and social responsibility.
Strong Real Estate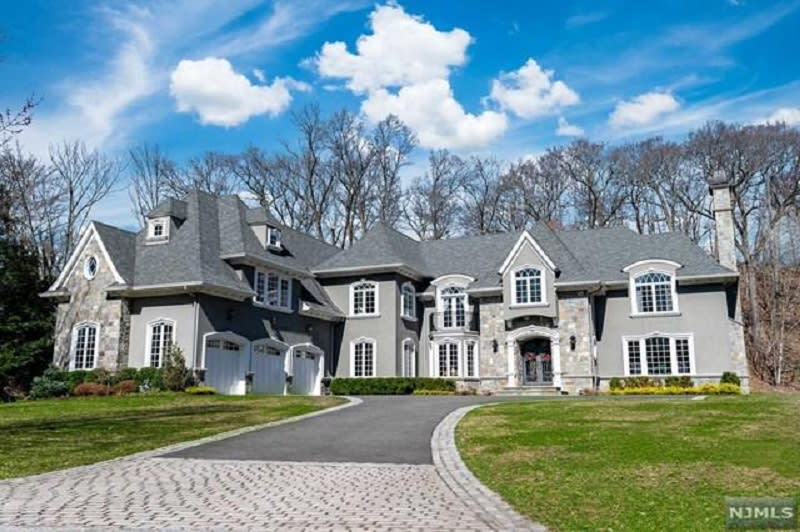 Franklin Lakes' housing market is high-end, with a median price of $1.3 million. Modern mansions are the name of the game, and many homes benefit from large lots. This attracts upscale buyers as well as people looking to build. In existing homes, you'll find new amenities, open floor plans, and endless luxury. You'll also find a lot of privacy within the lush, leafy lots of this borough, which means it's possible to purchase a less expensive house and either tear it down or add to it. No matter what you are buying, you'll likely be able to resell at a high value, considering the market steadily increases from year to year.

Franklin Lakes also has a relatively low property tax rate compared to other NJ boroughs, thanks to the major corporations in the borough. As of 2019, the rate was 1.625 — a bit lower than that of its neighbor, Wyckoff County (1.782), and significantly lower than the nearby Ridgewood (2.565).
Clubs and Golf
Adding to the exclusivity and luxury of Franklin Lakes, New Jersey are its coveted clubs. Indian Trail Club is a private, family-owned club located on the lake. Established in 1959, it's an ideal place for members to gather with friends and family and enjoy various recreational activities. There are ten heated tennis courts, a 25-meter pool, a fitness lounge, a paddle room, and several dining options.

At the McBride House, members can enjoy both casual and gourmet dining in the open-concept dining room or on the sunny, lakeside patio. The club also has its own private lake dock, from which members can paddleboat, fish, or sail. There's also the Lake House, which is an ideal location for weddings and events. This beautiful spot has indoor and outdoor stone fireplaces, bluestone terraces, delicious food, and beautiful artwork. Indian Trail Club is a true escape from the hustle and bustle of everyday life.
Are you exploring houses for sale in Franklin Lakes, NJ? Contact the Taylor Lucyk Group for the area's best listings.