Paramus is a bustling neighborhood in Bergen County, New Jersey, that's full of trendy establishments and hip venues. Many families and professionals belong to the community, attracted by its upbeat atmosphere and the top-notch amenities it provides. From magnificent shopping centers to live entertainment venues to beautifully landscaped parks, the town is truly a place with something for everyone and makes for an exciting place to live or visit. Bustling energy and a fun social environment exist throughout the area, making it a great spot to visit with friends and family or live permanently.


As a vibrant neighborhood with so much to offer, it's no surprise that Paramus boasts a top-notch fine dining scene. Residents and visitors never have to stray far for a fantastic meal, as there's no shortage of outstanding restaurants and eateries throughout the community. Featuring global cuisines cooked up by outstanding chefs, its impressive culinary scene can satisfy any diner with its bold flavors and fresh ingredients. The chic decor and upscale ambiances of its establishments add to their appeal, providing a dining experience that is just as trendy as it is delicious.


On your next outing in the neighborhood, check out these six phenomenal restaurants in Paramus for a fine dining experience you'll be sure to remember. Considered by many to be the best Paramus restaurants around, a trip to any of these marvelous venues will have you eager to return for more.
The Capital Grille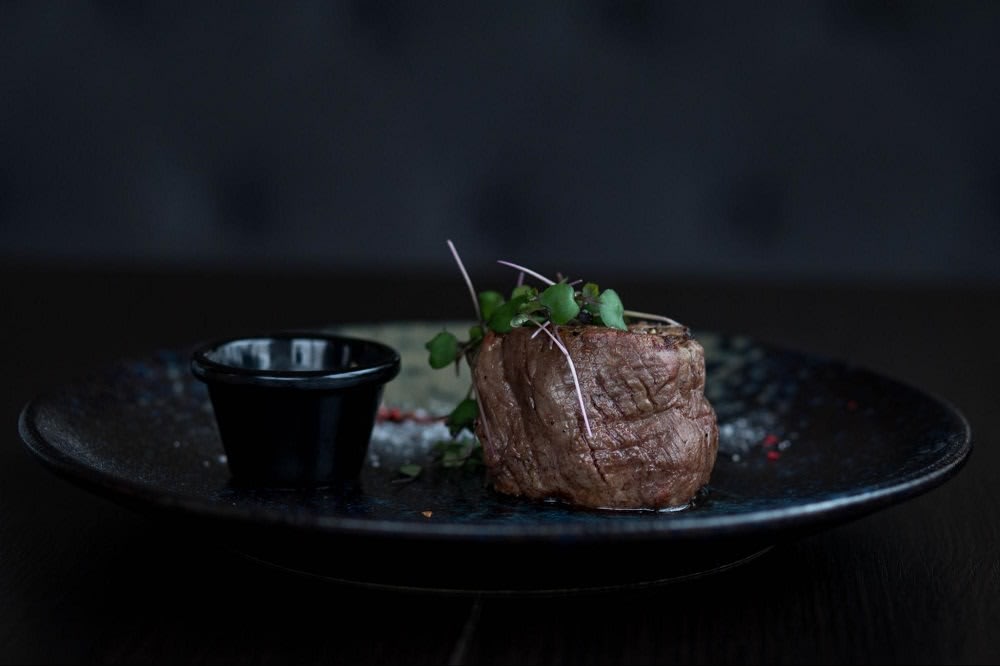 Dinner at The Capital Grille is known by many as the ultimate fine dining destination in Paramus. Famous for its upscale atmosphere and elegant decor, it provides a sophisticated experience with phenomenal food and outstanding service. Steaks are typically the go-to item for many guests due to their impressive preparation. Dry-aged for 18 to 24 days in-house then cut by the on-premise butcher, they are some of the best steak dishes in the state. The Capital Grille's wine selection is phenomenal as well, appearing in a gorgeous floor-to-ceiling display. Their steak burger is also a favorite item among many, though there are plenty of superb choices on the menu to satisfy any eater's tastes.
El CID
Those who adore Spanish cuisine are in for a treat with a visit to El CID. This upscale restaurant serves incredible authentic dishes with bold flavors in a chic space with vibrant energy throughout the room. Their portions are gigantic, so you'll surely be leaving with a full stomach after a few hours at this local hotspot. The filet mignon and lobster tail are two menu favorites, though there is no shortage of delicious options to choose from. Guests also adore their sangria, so order a few glasses with your dinner and get ready to enjoy a fabulous meal.
Eddie V's Prime Seafood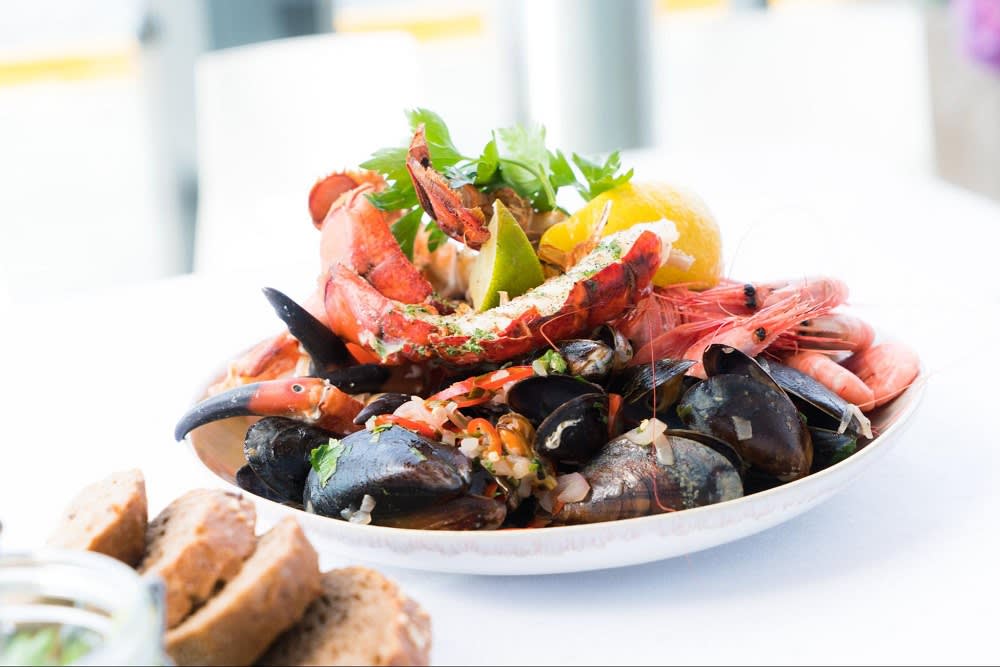 The spectacular seafood and poultry dishes at Eddie V's Prime Seafood have secured its reputation as one of the best fine dining restaurants in Paramus. The earth tones, wood accents, and beautiful artwork in the dining room create a luxurious and relaxing atmosphere, while the dishes on the menu blow guests' minds each time they visit. Appetizers such as the Maine lobster tacos, steak tartare, and oyster selection set the tone for excellence, while entrees like the Chilean sea bass, Mediterranean branzino, and South African lobster knock each meal out of the park.
Seasons 52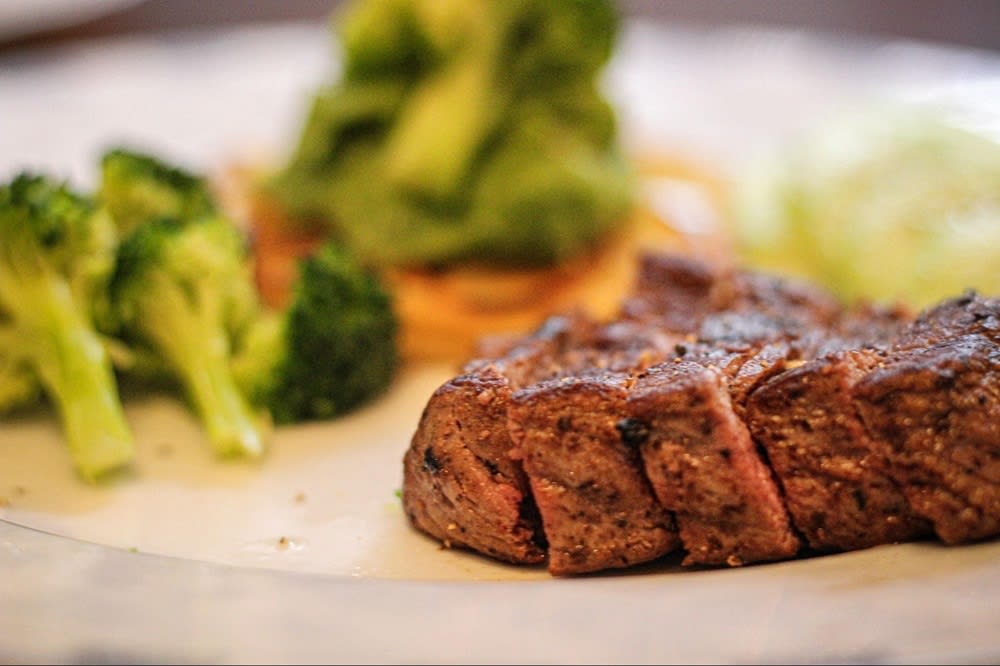 New American fare with a menu of rotating dishes served alongside an impressive wine list of international varieties makes Seasons 52 a favorite spot for fine dining in Paramus. Using only the freshest ingredients, dishes are brick oven-roasted or oak-fire-grilled before being presented to guests in their stylish and modern space. Whether stopping by with family and friends or just grabbing a quick bite to eat, their menu will fulfill anyone's cravings.
Ruth's Chris Steak House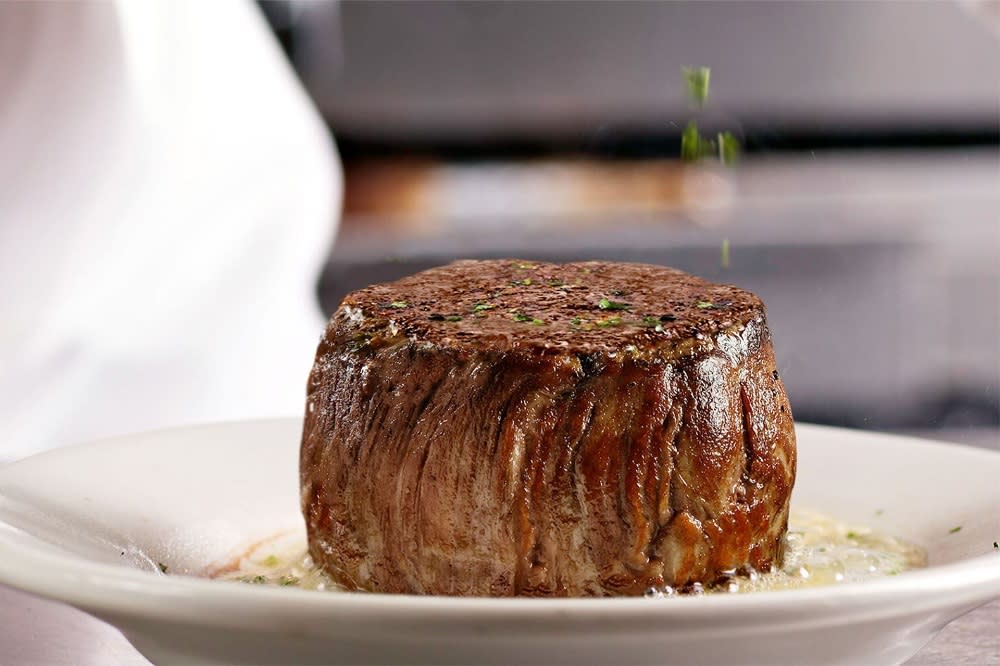 Photo courtesy of Ruth's Chris Steak House
Known for serving sizzling, butter-topped beef that is truly out of this world, a meal at Ruth's Chris Steak House never disappoints. While the huge, juicy steaks certainly take center stage in this lavish venue, there are plenty of other awesome choices on the menu. The jumbo shrimps are simply magnificent, and appetizers like mushrooms stuffed with crabmeat and jumbo lump crab cakes are the perfect way to start off any dinner.
Biagio's Ristorante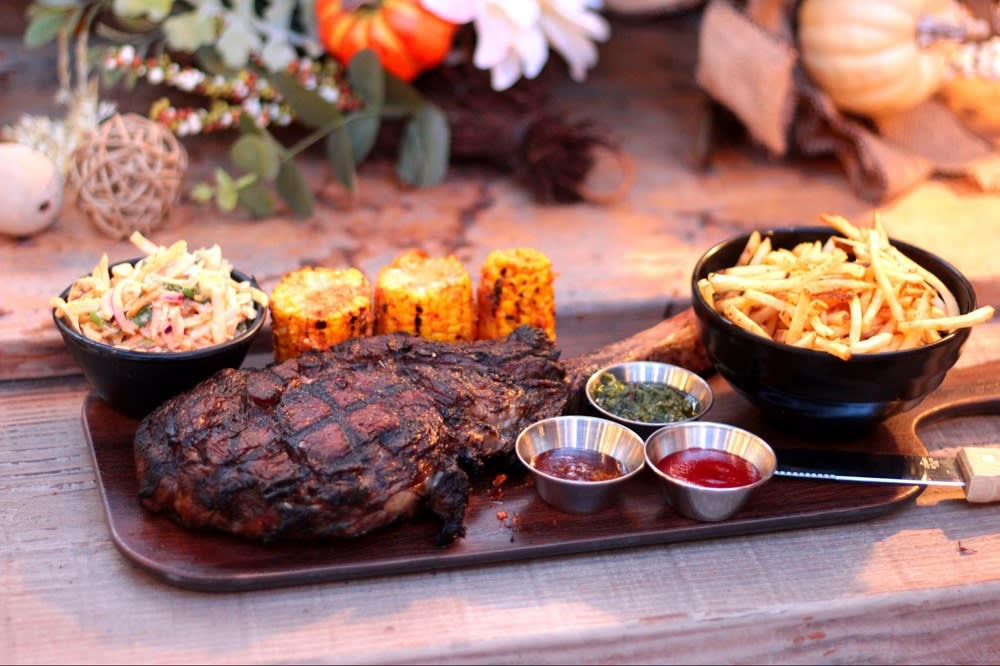 As a family-owned spot that's been around since 1988, Biagio's Ristorante is a beloved spot in the community where everyone feels at home. Its menu consists of classic Italian dishes made from authentic recipes, which pair perfectly with its extensive wine list and cocktail selection. With contemporary specials offered daily, there's always an opportunity to try a new and inventive dish prepared by their talented chef. For a night on the town, they have a bar that stays open until the late hours each night and a late-night menu to go with it, which has lively energy to gather with friends or make new ones.
Moving to Paramus? Work with Taylor Lucyk
Paramus is full of amazing destinations to explore, and the fine dining establishments within its culinary scene are attractions you don't want to miss. Plan a meal at The Capital Grille, El CID, Eddie V's Prime Seafood' Seasons 52, Ruth's Chris Steak House, or Biagio's Ristorante on your next night out in the neighborhood for a savory experience with top-notch service. With the mouth-watering menus and refined decor of these highly-rated community gems, you'll be planning your next trip back before it's even time for dessert.


If you're looking to buy or sell a home in Paramus and are seeking professional assistance,
contact Taylor Lucyk
today. As an expert in the Paramus real estate market, Taylor has years of experience handling transactions and can show you all the best
properties
available in the area or help you earn top dollar on your listing. Working with Taylor will give you the competitive advantage you need to succeed in the highly-coveted Paramus real estate market.