When looking for your ideal home in Northern New Jersey, attending open houses always works in your favor. You can tour the houses for sale in Bergen County without the pressure to buy while asking pertinent questions to make an informed decision.


The questions in this guide will help you determine if the property you have your eye on is a good investment. The key to a productive open house is to remain objective, ask the right questions, and avoid emotional attachment to any property.


Here are ten questions you should be ready to ask at the next open house you attend.
Why is the property on the market?
Once you have identified that the person showing the house is the listing agent, the most important thing to inquire about is why the owner is selling the home. There could be various reasons: the owner is relocating for a career opportunity, or perhaps they have outgrown their home.


Whatever the reason, it's best to understand the seller's situation and look out for red flags before you make an offer. You don't want a scenario where you have already seen yourself moving in, and the seller's financial troubles prolong the process; if you find yourself in this position, then it might be advantageous to explore other options.
Is the home move-in ready?
When touring a Bergen County property, you should find out whether the appliances come with the sale of the property. Most major appliances are included, but there are some exceptions. You may adore the washer and dryer, but it may not be part of the deal. So you'll want to prepare yourself for any additional expenses.


Investigating any potential structural problems with the home is another question you should ask. You will want to know if there are any structurally unsound areas or if there are any known mold or asbestos issues.
What are the contingencies?
Embarking on
homeownership
is exciting, but it can be stressful. To prevent heartache, dig deep into the details and ask about contingencies. Contingencies such as
home inspection
, appraisals, and financing protect the seller and buyer. Asking for a timeline on repairs and asking about the price of similar homes are valid questions.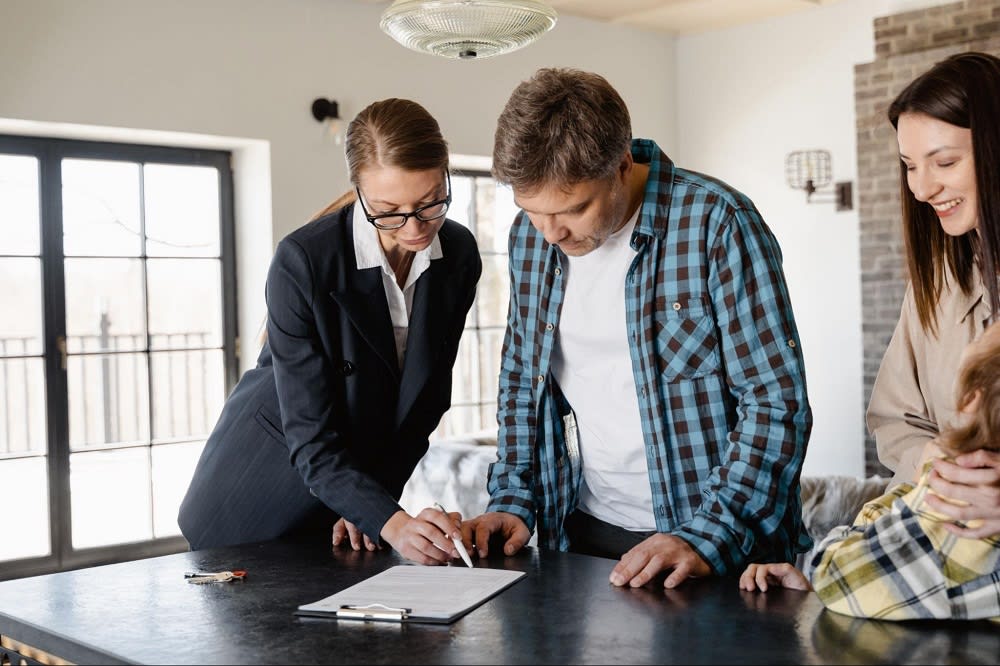 The answers to your questions will help you make the best-informed decision about whether or not you want to continue in the process. If the response to your questions is "we can work something out," be sure to get it in writing!
Were the renovations done by a professional?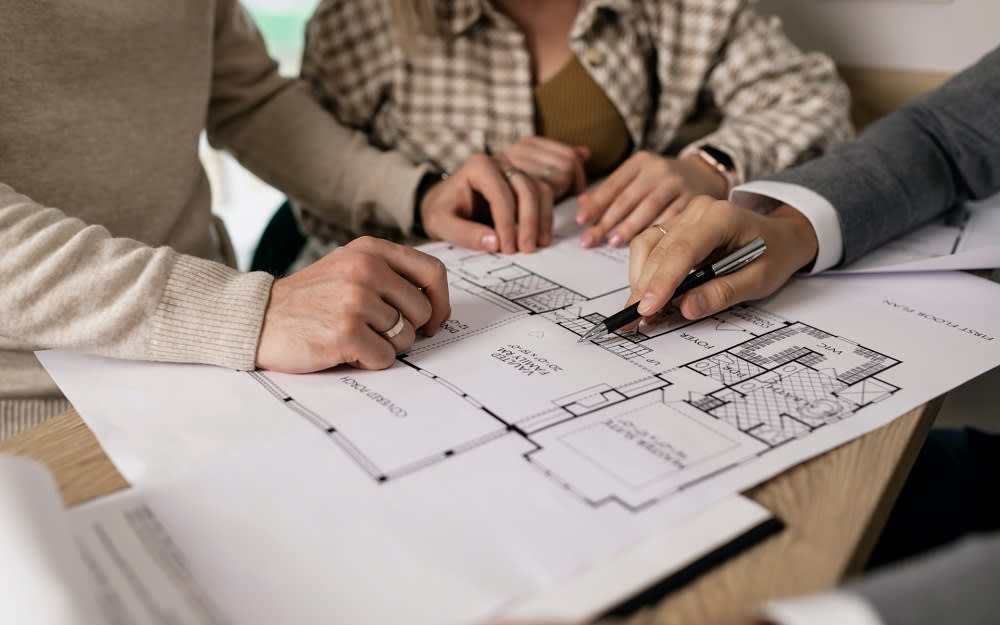 Knowing which renovations or repairs were completed by a professional or the seller is vital. All home upgrades aren't created equal, and renovations involving plumbing, electrical, or the addition of a deck or shed require permits.
If the seller did any work on the home without a permit, you could be looking at costly repair bills down the road or a delay in your loan approval. Asking about the renovations also allows you to evaluate the quality of their work.
Has anyone made an offer in the last 90 days?
When attending an open house, an excellent question is how long the property has been on the market. The length of time is critical information because if a home has been on the market for a while, it could indicate something wrong that the sellers haven't been able to remedy. It could be anything from significant structural damage to an unfavorable location.
Where are the property lines?
If you're seriously considering a home in Bergen County, always take the time to go out and look over the lot size for yourself. You will know how much yard space you'll have, revealing how busy or quiet the street is. If you know where the property lines are, you can prevent accidents like trespassing on your neighbor's land or cutting a tree that's not actually on your property.
What are the property disclosures?
The seller's responsibility is to inform you of any defects or problems with the property. Property disclosures document all imperfections to the best of the seller's knowledge.


If a smoker, for example, has previously owned the property, there will likely be a disclosure noting that fact. The same is true if there has been any significant water damage, as that can be a sign of underlying structural problems. Asking about property disclosures puts you in the position of knowing exactly what you're getting.
Are there homeowners association fees?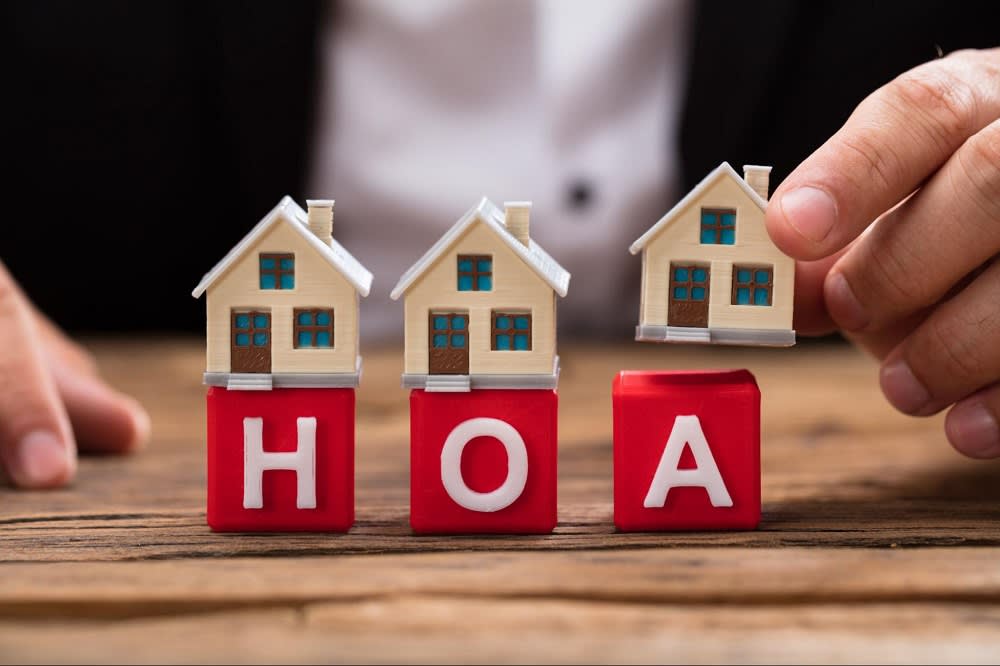 The home you are considering purchasing may be subject to homeowners association (HOA) fees. HOA fees can be pretty expensive and impact your budget. HOA fees range from a few hundred to a few thousand dollars annually.
Some HOA fees include things like maintenance of your lawn, trash collection, snow removal, and community pools.
When were major systems last updated?
When inspecting a home for sale in Bergen County, one of the most important questions is when major systems were last updated. This will illustrate how much work you may need to do in the future and how costly those repairs may be.


You should update your plumbing every ten years, the roof every 15-30 years, and HVAC every 10-15 years. If any of these central systems are overdue for an update, it's something to factor in when making your home offer.
What is the seller's timeline?
Find out the time frame when the seller is moving. This will help you determine if there is any urgency on their part and how much bargaining power you have. They may be open to negotiating and accepting a lower offer if they're in a hurry. However, if they have plenty of time and aren't in a hurry to sell, you may need to make a higher offer to get their attention.


Remember that you are in control and can ask the sellers and their representatives as many questions as needed, so don't be shy!


All of these questions and more can be handled by a real estate professional with years of experience in the home-buying process. Taylor Lucyk and his team of experts will assist you with all of this and more if you are considering buying a home. If you intend on moving into or investing in Bergen County real estate, connect with local realtor
Taylor Lucyk
and his team today! He is among the top 1% of agents in North Jersey, with a reputation for insider knowledge and exemplary customer service. Let Taylor and his team assist you with all your home buying and or selling needs.