There's little more refreshing than when spring rolls around, the snow melts away, and the days grow longer. After a snowy winter, now is the perfect time to start getting outside and exploring the great outdoors. Lucky for you, Bergen County has plenty of ways to get outside here.

Whether you're going on a day trip with your family to the zoo or exploring a nature preserve, Bergen County provides ample opportunities to connect with nature. Read on to discover ways to explore the great outdoors right here in Bergen County!
1. Bergen County Zoo
Located in Paramus, the Bergen County Zoo has plenty in store. This expansive zoo features wildlife from North and South America. Guests have the opportunity to view a variety of rare and unusual species, ranging from the golden lion tamarins to Baird's tapirs.
The zoo's goal is to develop and maintain exhibits that emphasize natural behavior, encourage longevity, and promote breeding success. The Bergen County Zoo also participates in wildlife conservation and supports conservation efforts throughout the world. Each year, they find communities that help animals thrive in the wild and keep them off the endangered species list. Your children are sure to love this educational zoo!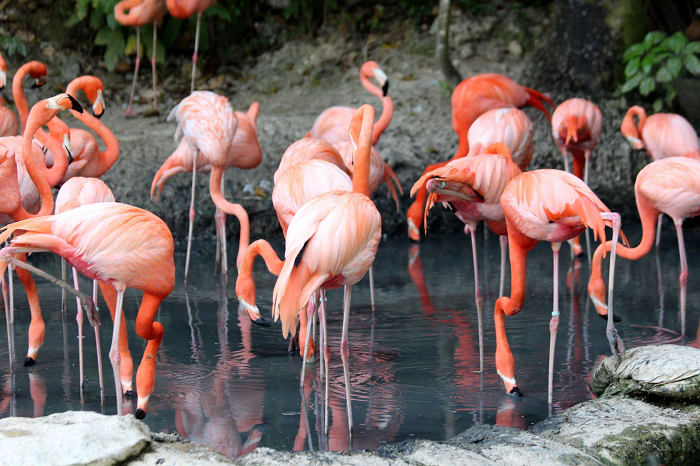 2. Riverside County Park
Nestled on the stunning Passaic River, Riverside County Park is a beautiful place to spend a day in the sunshine. This park stretches for 85 acres along the river and offers a plethora of amenities. Here you will find a pavilion that is perfect for resting, various athletic fields, and a colorful playground for children. There are also multiple paths weaving through the park, attracting cyclists and runners looking to get some exercise.

Riverside County Park is also home to numerous sports leagues for children, including baseball, soccer, and football. Enrolling your kids in a sports league is a great way to teach them the value of practice and the importance of teamwork. Whether you're having a family gathering, playing a few innings of baseball, or strolling along the river, Riverside County Park offers plenty of opportunities to connect with nature.
3. Flat Rock Brook Nature Preserve
Flat Rock Brook Nature Preserve, located in Englewood, provides the perfect escape from the hustle and bustle of city life. This nature preserve is spread over 150 acres and is located just two miles from the George Washington Bridge. Here you will find a 3.6-mile network of self-guiding trails that lead to bubbling streams, wetlands, ponds, wildflower meadows, quarry cliffs, and woodlands. The diverse natural landscape attracts an assortment of birds and other wildlife. The trails and picnic area are free and open to the public 365 days a year from dawn to dusk.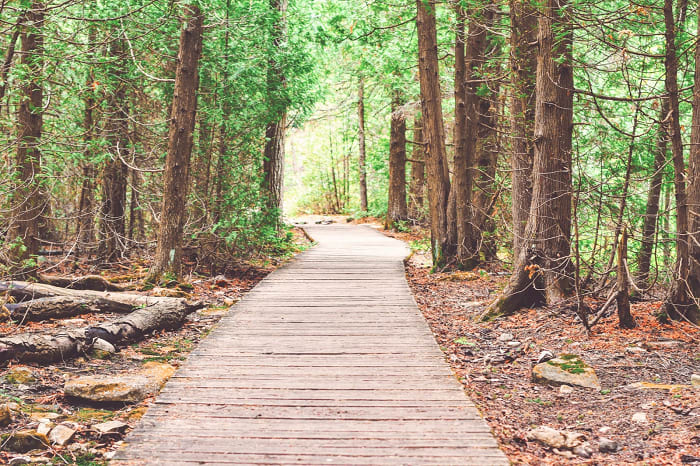 4. Flat Rock Brook Nature Center
In addition to having plenty of outdoor trails and recreation, Flat Rock Brook Nature Preserve is also home to an educational nature center. The center was established in 1973 by citizens dedicated to land conservation and environmental education. These visionaries fought to preserve the land in a densely populated suburb that was experiencing substantial development. The center's mission is to maintain the preserve as a natural sanctuary for plants and wildlife in the urban area and give the public access to trail walks, nature studies, and other passive recreation.

Today, the exhibits at the center offer an in-depth exploration of Flat Rock Brook's habitats. You can learn about birds, increase your understanding of plants in the area, or stop by and visit the aquatic turtles and fish housed in a 500-gallon aquarium. There is also a cozy reading room with a pond-themed nook, the ideal place for children to gather and enjoy quiet time reading stories and playing games.
5. Fort Lee Historic Park in Fort Lee, NJ
Located in Fort Lee, the Fort Lee Historic Park is a 33-acre clifftop park that promises an educational and inspirational time. At the north end of the park, you will find two overlooks that offer spectacular scenic views of the George Washington Bridge, the Hudson River, and the upper Manhattan skyline. In the southern portion of the Historic Park, there is a reconstructed Revolutionary War encampment. This consists of a reconstructed blockhouse to gun batteries and firing steps authentically recreated 18th-century soldiers' and officers' huts with a well, woodshed, and baking oven. This serves as a focal point for interpretive programs. The park's Visitor Center is available if you need assistance or questions answered.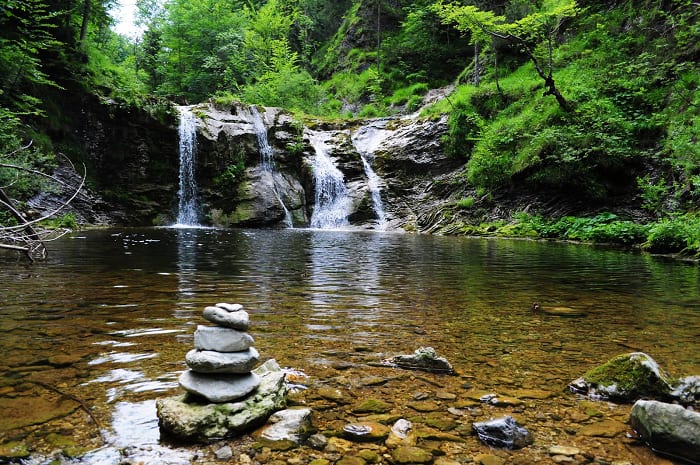 6. Tenafly Nature Center in Tenafly, NJ
Tenafly Nature Center, located in Tenafly, has been a part of the community since it first opened in 1961. The mission of this nature center is the stewardship of nearly 400 wooded areas for conservation, education, and recreation. Over the past 60 years, this nature center has sought to foster a wide-reaching understanding and appreciation of nature. This occurs through open-space preservation and educational programs focused on nature, science, and the environment. A wide assortment of educational programs is available for families, adults, and children. The programs are designed for all ages and are available daily throughout the year. If you are interested in attending a program, keep in mind that reservations are required. Tenafly Nature Center also hosts various special events throughout the year, such as Nature Day and Lost Brook Trail Race.
7. Losen Slote Creek Park
Located in Little Ferry, Losen Slote Creek Park is a protected nature preserve that features trails amid dense forests, meadows, and a freshwater pond. It is spread over 28 acres and provides an oasis from the noise of the city. If you enjoy bird watching, then you'll be sure to love this area! The woods are filled with an assortment of birds during the spring, including the yellow warbler, American goldfinch, brown thrasher, indigo bunting, and rufous-sided towhee. You might also want to keep an eye out for the occasional green heron and Louisiana waterthrush. If you're wanting to go for a walk or simply soak up the warm weather, you can choose from any of the three trails found here. These trails are relatively short and weave their way through the woodlands and to a creek.
8. Saddle River Country Park
Located in Glen Rock, Saddle River Country Park is one of the gems of Bergen County. This 577-acre park snakes its way along the Saddle River. It features five park areas, all linked together by a multi-use path. This multi-use path, which travels from Ridgewood to Rochelle Park, is frequented by cyclists and pedestrians. It stretches on for six miles, providing a way for residents to go for a stroll or get in some exercise. Additionally, this path features a scenic waterfall that you can find at Dunkerhook Park. Stop and snap a picture or marvel at the beautiful waterfall. You will also find three ponds, tree-shaded picnic areas, pavilions, playgrounds, tennis courts, and athletic fields along the path. Regardless of your interests, Saddle Rock Country Park has something in store for everyone.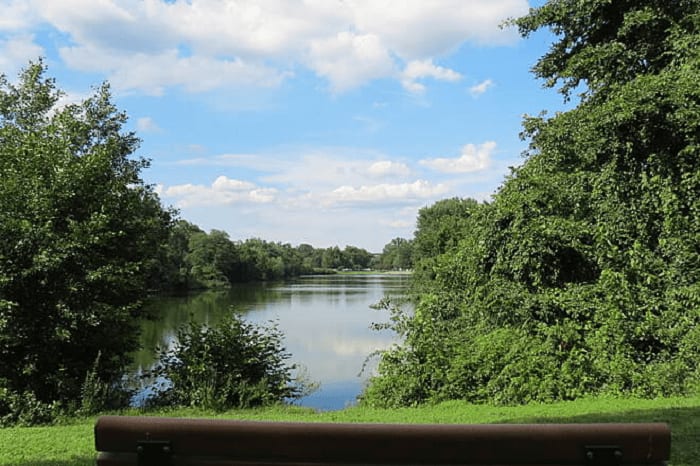 (Credit: Trail Link)
9. Wood Dale County Park
Wood Dale County Park is a suburban gem that has become a popular location for walkers of all ages. Spread over 118 acres, this park has plenty to offer. Around the park, locals and visitors alike come here to enjoy shady picnic groves, a pavilion, a gazebo, tennis courts, and a playground. Enjoy a warm summer day picnicking here with your friends or family. Fishing is permitted at the lake, but keep in mind that a New Jersey State Fishing License is required. The off-leash dog park area is a great place to bring your furry four-legged friends. Your dogs are sure to love running around chasing a ball, and if you're new to the area, coming here is a great way to know other individuals who live in the area.
10. Franklin Lakes Nature Preserve
Franklin Lakes Nature Preserve is a peaceful and beautiful 120-acre preserve surrounding a lake. Located in Franklin Lakes, this preserve is popular with fishing, hiking, and birdwatching. The 75-acre lake is surrounded by extensive hiking trails, the perfect way to get outside and explore in the springtime. The loop around the lake spans over two miles and has plenty of areas to explore, wildflowers to marvel at, and rocks and trees to climb. If you're feeling adventurous, consider renting kayaks or canoes and taking a spin around the lake. Come here and commune with nature, go hiking, or walk your dog.

If you are ready to explore Bergen County real estate, contact The Taylor Lucyk Group today. With a deep knowledge of Bergen County homes for sale and years of experience as a real estate agent, Taylor can answer any questions you may have about the home-buying process and help you find a home that's right for you. That's never been a better time to move to Bergen County, where you can find history, culture, and plenty of outdoor space.