Buying a home anywhere can be a hassle if you don't know what you're doing. Pair inexperience with finding a home in one of the most populated counties in the state, and you're asking for stress. The process of purchasing a home should be something you can enjoy. After all, you're making one of the biggest investments in your life that will likely affect your future.

When you're looking for a home in Bergen County (or anywhere in Northern New Jersey's hot real estate market) you're looking for more than a house; you're looking for a lifestyle. Going into the home buying process alone is one of the biggest mistakes you can make as a buyer—and a Bergen County real estate agent brings a lot more to the table than you may expect.

The following are a handful of key insights from working with an experienced Bergen County buyer's agent.
1. You can expect professional and ethical conduct
Purchasing a home with the assistance and guidance of a real estate agent means working with a professional. A realtor will not only help you search for homes but negotiate on your behalf. Thus, your selection process needs to be rigorous. It can be scary handing over financial information, personal contact information, or any private documents to a third party. It's made especially daunting when you're aware they don't get paid until you're moving into your new abode. As terrifying as it is to put that trust in a stranger, sellers will likely take advantage of you if you don't have an insider with an experienced professional on your side.
That's why it can be comforting to know that your agent will be bound by a code of ethics. Not only can you be sure you're getting quality service from the agent you've hired, but you'll know they have your best interests in mind from the beginning.
The
National Association of Realtors 2022 Standards of Practice and Code of Ethics
may help to provide further insight into your agent's obligations and settle your mind. A few key rules include:
Standard of Practice 1-4:

"REALTORS®, when seeking to become a buyer/tenant representative, shall not mislead buyers or tenants as to savings or other benefits that might be realized through the use of the REALTOR®'s services."



Standard of Practice 1-9:

"REALTORS® shall not knowingly, during or following the termination of professional relationships with their clients: reveal confidential information of clients or use confidential information of clients to the disadvantage of clients"



Article 6:

"REALTORS® shall not accept any commission, rebate, or profit on expenditures made for their client, without the client's knowledge and consent."
2. Agents make use of insider information on Bergen County
Among other attractions, Bergen County features five world-class golf courses, 9,000 acres of parks, and larger-than-life entertainment venues like
MetLife Stadium
and the Meadowlands. With so many amenities, it can be difficult to narrow down which neighborhood you'd like to call home—particularly if you're new to the area. This is where your agent comes in. Beyond the listings, you'll find on popular real estate websites, your real estate agent has access to the Multiple Listing Service or MLS. Only licensed professionals are able to use the MLS service, making your realtor even more valuable. This tool offers your agent a more extensive view of the homes for sale in your area, which some of you may not even know were available. Additionally, your local real estate expert will be able to help you explore the area and decipher which neighborhood is best for you.
3. A network in Northern New Jersey
A seasoned agent will have collected a network of chosen and trusted inspectors, companies, and contractors, which they'll turn to time and time again. Even other agents will be accessible to you through your real estate agent. They'll be able to share tips, information regarding new listings, and more—all of which can be invaluable in your home search. When you view your home purchase as a group project, it's easier to see how much benefit a realtor's community brings to the table.
4. Realtors have a bird's eye view of Bergen County real estate
It's your real estate agent's job to be familiar with the area. This can include things you may not immediately consider when relocating. They'll know the five colleges that will be the most accessible from your home, how far away the
Bergen County Zoo
is, and the nearest place to hike for the weekend. Regardless of your chosen lifestyle and hobbies, your agent can provide an array of useful information to keep in mind as you choose which neighborhood is right for you. The answers to any questions you have regarding the area, inspectors, or the home buying process can be easily answered by your agent. You can rest easy knowing they've taken the time to get familiar with the county and the marginal differences which make each neighborhood unique. Additionally, as one of the first four original counties in the state of New Jersey, there's historical significance to many Bergen County homes that your realtor will be aware of.
Your real estate agent will also have knowledge of current market conditions and advise you on the best course of action. It's their job to know where the listing they're showing you are in relation to current market data. This includes the listing price of a home, recent final sales prices, and even how much per square foot of home is going for on the market. As of January 2022, Bergen County is a buyer's market. Unlike other markets where buyers are urged to put in offers before they're ready, Bergen County is the ideal place to take your time and make well-informed decisions about your purchase. While this may sound confusing to you, your agent will have the best advice for securing a home you're not only excited to live in but haven't been rushed into buying.
5. Valuable local expertise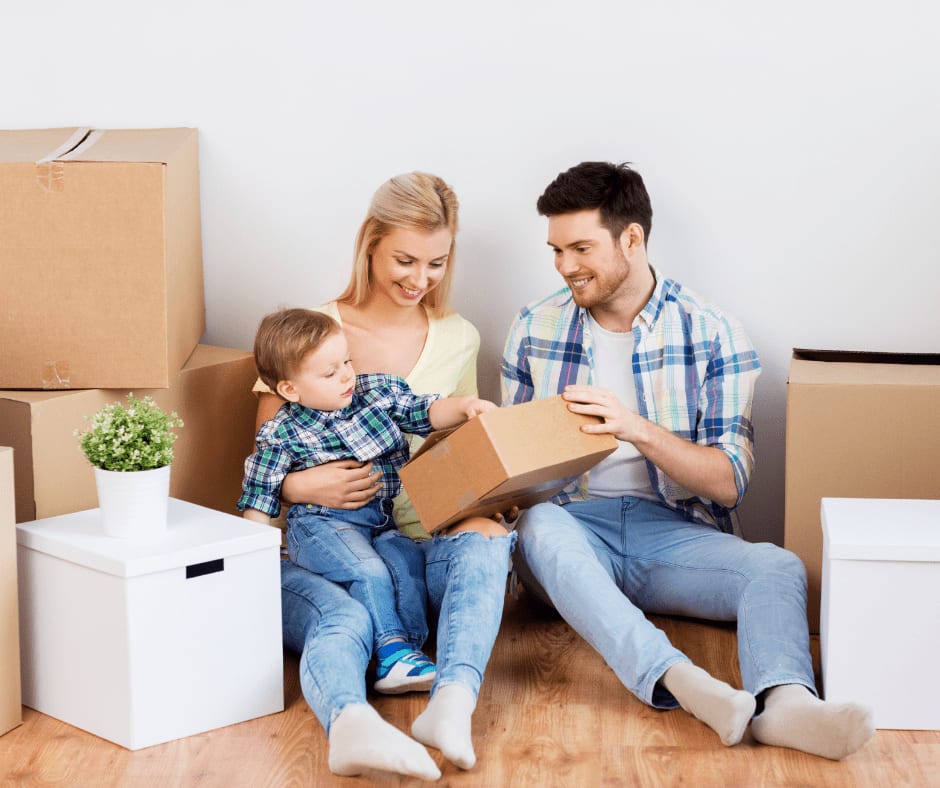 Whether you're a first-time home buyer or looking to add another property to your real estate portfolio, the process of buying real estate can include a lot of fine print. From the terms of the lender to the purchase contract, the use of legal jargon is consistent. Unless you've got a law degree or an attorney present at all times, it can be stressful to know whether you're making the right legal decisions. Fortunately, a properly educated real estate agent will have a clear understanding of any included terms, limits, and specifications which could arise. They'll be able to complete, explain, or assist you with filling out important documents you'll need in order to secure your new home.
An experienced Bergen County realtor will also have the skills to negotiate terms on your behalf. Consider putting an offer in on your most desired home: the seller may submit a counteroffer for your agent to present to you. Without an experienced agent by your side, it may be difficult to decide how you want to respond. Maybe the house you toured had all the necessary appliances, but those aren't included in the sale of the home. In some cases, your agent may be able to negotiate with the seller and find agreeable terms that satisfy both parties.
Planning to buy or sell real estate in Bergen County?
The reasons above showcase just a few of the ways in which an experienced Bergen County realtor can deliver value to buyers and sellers, alike.
Taylor Lucyk
and his team have been consistently recognized as top agents in Bergen County real estate for more than four years, thanks to their time specializing in customer service and the unique neighborhoods of Northern New Jersey. Wherever you are in the process of researching your home sale—or buying a new home—
reach out to Taylor and his team of experienced local real estate experts today
.