Staging is an important part of preparing your home for a successful sale. With these five tips, you can stage your upscale living room in a way that creates an emotional appeal far more powerful than other Bergen County homes on the market.
Less is More
If you are a collector, gatherer, and lover of things, this tip may be the most challenging. To be successful in staging to sell, it's critical to keep the end in mind.

The simplest way to understand why less is more is to look at Bergen County real estate. The most appealing homes are often the most spacious. A professional home stager will tell you that a minimalist look makes any room appear grander, larger, and more attractive.

While this may be challenging because mementos and keepsakes hold personal value, consider a potential buyer. They want to be able to 'see' themselves sitting on the couch, enjoying the view, and entertaining by the fireplace. With a pared-down selection of furnishings, they will have an easier time envisioning living life on the grand scale that Bergen County homes are known for.

A quick tip professional stagers suggest is to walk into the room as if for the first time. Notice where your eye goes first. Explore ways to make it easy to navigate through the space without bumping into piles, furnishings, or clutter. If this is very challenging, ask a friend, family member, or your real estate agent for input. An outside observer may have an easier time making the decision to remove items to achieve an upscale minimalistic look.
Cozy and Colorful
Trends in home staging are constantly changing. The classic input used to be 'make it neutral.' This inspired homeowners to paint walls white and make every surface taupe, grey, or beige.

However, times are changing and buyer preferences are constantly evolving. After more than a year of the pandemic, many potential buyers are looking for a cozy and colorful feel to make a house a home. This doesn't need to require a vast overhaul.

You can quickly enhance the feeling of your living room with decorative touches, accents, and fabrics. For instance, in winter, add a colorful throw over the couch. Replace lightweight fabrics with plush velvets and earthy tones. In summer, do the reverse, adding pillows and fabrics with bright hues. If you are short on inspiration, look to nature. Use natural and seasonal colors to create a cozy and inviting space.

To create instant color and a welcoming atmosphere, add green and flowering plants. Use houseplants that don't require huge amounts of care and upkeep. Orchids add a splash of color and can be easily maintained while you put your house up on the Bergen County real estate market.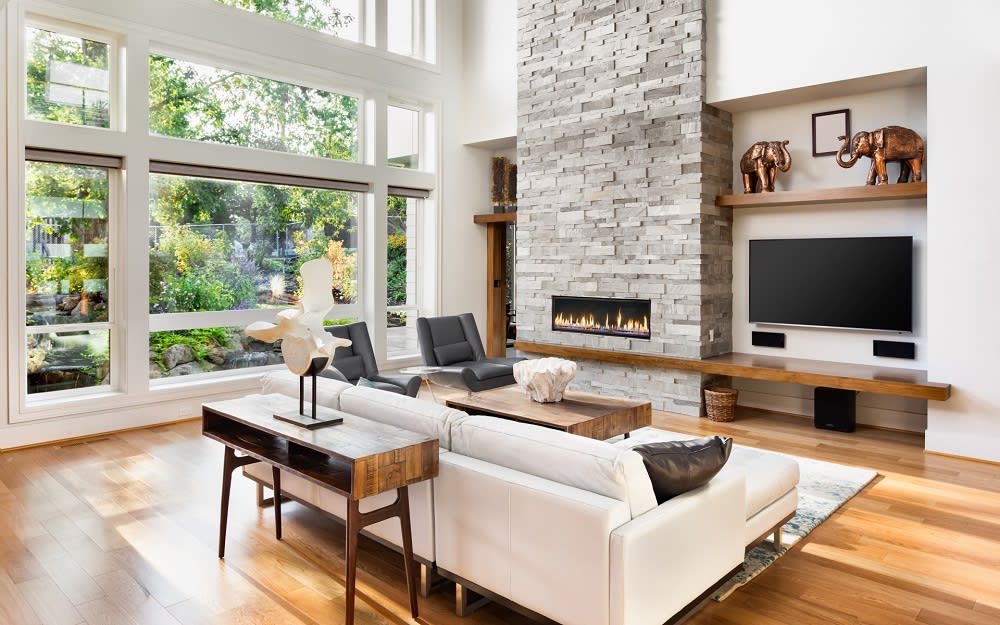 Create Conversation Clusters
One of the key trends in Bergen County homes is inviting a feeling of connection and conversation. So many people have been working from home, experiencing social isolation, and being apart from loved ones.

As you stage your living room, consider the placement of furniture. Organize chairs and couches to invite conversation. Set the placement so that anyone walking into the space will want to sit down and have a talk with a good friend.

While you're experimenting with where to put coffee tables, plants, lights, and chairs, be sure to sit down and see how the room feels to you. Invite your partner, spouse, children, and friends to come in and watch how they move through the space.

If you find that the traffic pattern is not smooth, obvious, and easy, make adjustments. Organize the entire flow to be intuitive so that everyone naturally and effortlessly sits down for a relaxing conversation.

You may also experiment with this by thinking about what people like to do naturally. Look at the lighting, plants, fireplaces, and reading materials. Set the stage so that your living room inspires potential buyers to see themselves living in the space.

Of course, since Bergen County real estate is at such a premium, you may find yourself rethinking your commitment to put your house up.
Add Inspiration to the Walls
Think of walls as a canvas for creating a welcoming environment. While you don't want to have a wall of family vacation photos or portraits, you do want to have colorful statements filling the living space.

One of the big misconceptions about artwork is that it needs to be personal. Even abstract or stock art can enhance the vibe of a living room. To make your home stand out in the Bergen County real estate market, make sure that the artwork adorning your room is bright, upbeat, and inspiring.

While you may be attracted to avant-garde art, nudes, or religious art, some potential buyers could find this offensive or unappealing. Be discerning in your choice of art. Think more as if you were staging a hotel to create a welcoming feeling for new owners in your Bergen County homes.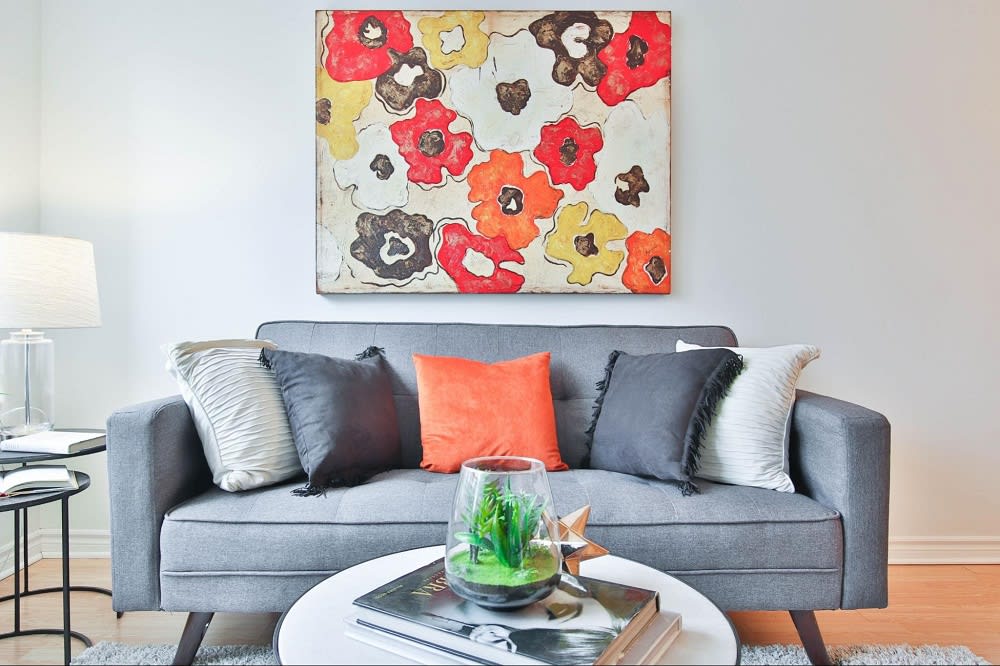 Check for Potential Odors
Potential home-buyers are using all of their senses and intuition to make executive decisions. For many buyers, smells can make or break a deal. Traditionally, real estate brokers bake chocolate chip cookies and put on a fresh pot of coffee during open houses.

If you are aware of any potential odors, take an extra step to avoid turning off potential buyers. For instance, while more people are adopting pets during the pandemic, the odors from pets can be a deterrent for non-pet owners.

As a general guideline, clean areas where pets hang out. Make sure that air fresheners are in place and have enough time to remove any animal odors.
Are you ready to move forward and find out more tips for selling your Bergen County real estate? Whenever you are ready, connect with professional luxury home expert Taylor Lucyk to find out more tips for staging your living room for optimal results.