Are you ready to take advantage of the seller's market we're currently experiencing and add your house to other Paramus homes for sale? Low-interest rates are driving more buyers to make the decision to buy Paramus houses, and inventory is at an all-time low. Though this means competition among buyers is high and listed homes usually sell quickly, it doesn't mean that you can get away with putting your home on the market when it's not in tip-top shape.

Buyers are looking for certain features when they shop for homes in this atmosphere. To ensure you're appealing to these buyers and increasing your chances for a quick sale, you may want to consider doing some upgrades to your home before you list it. Here are some of the upgrades that will give you the best ROI for your money.
1. Minor Kitchen Remodel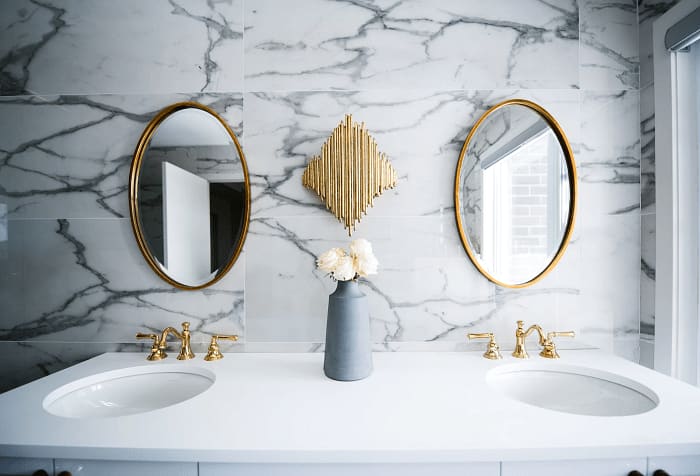 Since the pandemic hit, more people than ever are cooking and eating meals in their Paramus houses. This means house hunters are looking for homes with spacious kitchens that are updated and user-friendly. Though a full kitchen remodels is expensive, you can still increase the appeal of your home by doing a minor kitchen remodel in the $20,000-$28,000 range.

Minor kitchen remodels don't involve changing the structure or layout of your kitchen. Instead, they focus on updates like new cabinets, flooring, or backsplashes. If you have enough in your budget, you can also upgrade some of your appliances to energy-efficient or smart models that will appeal to younger buyers. A typical minor kitchen remodels will usually return about 75 percent of your investment.
2. Bathroom Remodel
Next to kitchens, bathrooms are the most common rooms for sellers to remodel — and for good reason. A minor kitchen remodel, which might involve giving your room an updated look with a new showerhead, a new vanity, and upgraded lighting or flooring can return more than 100 percent of your investment. While a minor bath remodels runs around $10,500, a major remodel can cost upwards of $25,000 and includes a complete overhaul. Many homeowners completely gut their bathrooms and start from scratch when they perform a major bathroom remodel. Though this involves a lot of work and money, a project like this typically returns around 93 percent of your investment.
3. Landscaping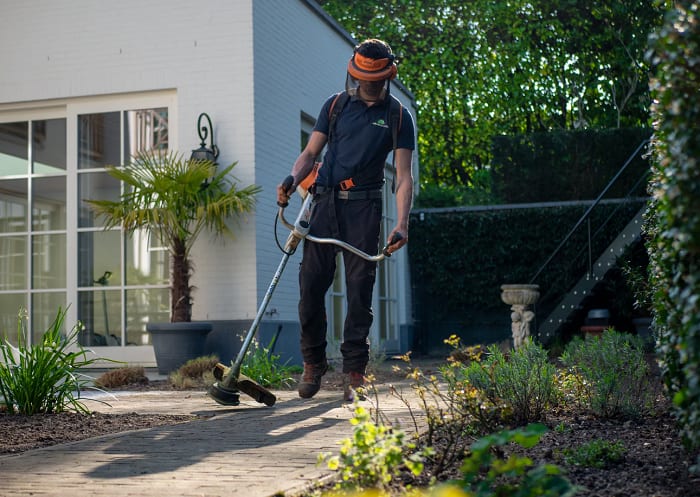 Everyone knows how important curb appeal is to sell a home. If you don't have an attractive exterior, it's unlikely that potential buyers will bother to look inside and see any of your other upgrades. A simple landscaping project that includes a trimmed and clean-looking yard with an appealing front porch or walkway and some eye-catching plants or flowers will go a long way toward selling your home. These projects rarely cost more than a couple thousand dollars and typically return almost all of your investment.
4. Basement Remodel
Paramus houses with finished basements are popular in this climate as those who are working or schooling from home can use them as offices or classrooms. They also provide a perfect little getaway for families who need some alone time after spending months together cooped up in the same house. If your home has an unfinished basement, you have the ideal upgrade on your hands. Make it into a livable space with a bar and entertainment area and consider adding a bedroom and bathroom for even more value. While a basement remodels can cost upwards of $50,000, you will usually be able to recoup around 90 percent of that when you sell it.
5. Major Kitchen Remodel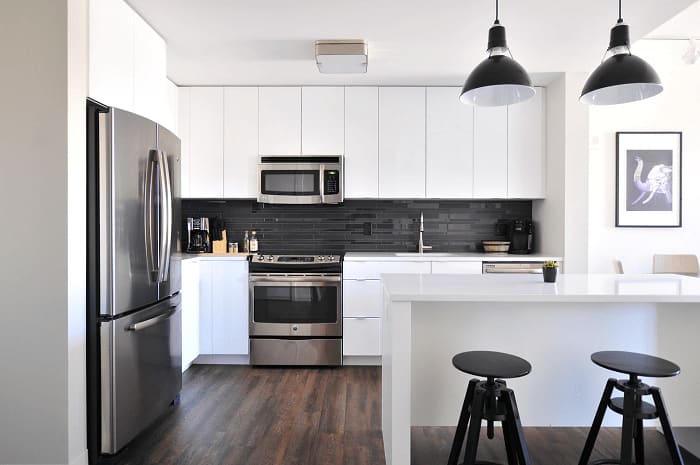 Your home will stand out from other Paramus homes for sale if you have a completely new and high-tech kitchen where buyers can gather with their families. When you undertake a major kitchen remodel, you are usually redesigning the current floor plan to open it up and/or add space to it. This type of project also involves new flooring, appliances, and countertops and could include the addition of a pantry, breakfast nook, or other popular features.

A major kitchen renovation can take three to five months, especially if you are replacing plumbing or electrical locations. If you don't have a second kitchen in your home, you may want to consider staying with a relative or making other arrangements while your project is being completed to reduce the disruption to your lives and ensure the contractor can get the job done as quickly as possible. A major kitchen model can cost up to $80,000, but they are almost always worth the cost, as Paramus houses with outdated or closed-off kitchens hurt a home's selling price. Large kitchen remodels will usually return around 90 percent of your investment.
6. Window Replacement
Paramus houses with new windows are more energy-efficient and look much more appealing from the outside. Replacing windows adds to the curb appeal of your home and makes it brighter and more welcoming when potential buyers come indoors. If you do decide to upgrade to new windows, make sure your Paramus realtor includes this information in the description of the listing — potential buyers love to know they'll save money on their energy bills. Your new windows will cost an average of $9700, depending on which ones you choose and how many windows you replace. Expect an 86 percent ROI on this project.

With the strong seller's market, now is the perfect time to put your home on the market. To make sure you get the most out of your listing, consider one of the six above upgrades before you put your home on the market with other Paramus houses. When you work with an experienced real estate agent like those at the Taylor Lucyk group, you can choose the projects that are the most likely to sell your home quickly and help you recoup the most of your investment.