Tourists visiting Bergen County, New Jersey, are happy enough to experience the usual attractions: the Palisades, the George Washington Bridge, the Bergen County Zoo and spectacular views of NYC, among others. But for Bergen County residents, this fair county promises a lifetime of fun, adventure, and decadent living.


A day out of the house can give you a slice of this luxurious living. Whether you're looking for a fun day out with the kids, quiet meditation in nature, art and culture, adrenaline-filled adventure, or just a day of random mind-blowing experiences, Bergen County's got it all.


These are eight of the best day trips you can take in Bergen County.
1. Discover Bergen foodie hubs and wineries
The Garden State is home to some of the best eating in America. We even bagged Saveur's 2016 award for the Best Food State and are very proud of our culinary wealth. No wonder Bergen County hosts some outrageously good food hubs, including the best pizza in the US.


For starters, check our latest guide to the best local restaurants. If you're looking for something truly special, hang around for the Bergen Food and Wine Festival and enjoy the finest festival in the county.


Along with an impressive foodie scene is our celebrated wine experience. After indulging in rich delicious foods, wind down your day with scenic views and live music at some of Bergen County's top wine-tasting events.
New Jersey Wine Festival at Demarest Farms

The Demarest Farms Wine Festival


The highlight of wine tasting in the region. Featuring award-winning wineries and winemakers, expertly crafted wine, great food, and even better entertainment. This annual festival is one you don't want to miss!

Bergen County Food & Wine Festival

Dozens of restaurants will serve up Bergen County's finest fare, complete with beer, wine, and spirit tastings both local and from around the world. Entertainment, cooking demonstrations and competitions will only add to this celebration of Bergen County's incredible culinary scene.

The Annual Bergen Wine & Food Experience

EAT: Enjoy cuisine from dozens of local restaurants and caterers, from appetizers to desserts.
DRINK: Sample fine wines, premium spirits, craft beers, specialty cocktails, hard seltzers, and more – some from around the corner, others from around the world. PARTY: Your evening with friends at the country club includes live music, giveaways, activations, and more.
2. Art and cultural adventures
Centuries of development by society's elite classes have made Bergen County an artistic and cultural hub. From
art galleries and museums
to concerts and
live shows
, there is plenty of activity in which to immerse yourself, so long as you know where to find them.
Here are a few pointers.

Belskie Museum of Art and Science
The Belskie Museum is a local nonprofit museum that was originally built to house the works of medical illustrator and sculptor Abram Belskie. It usually opens on weekends only, but it does hold regular shows that feature local and international artists.

African Art Museum of the SMA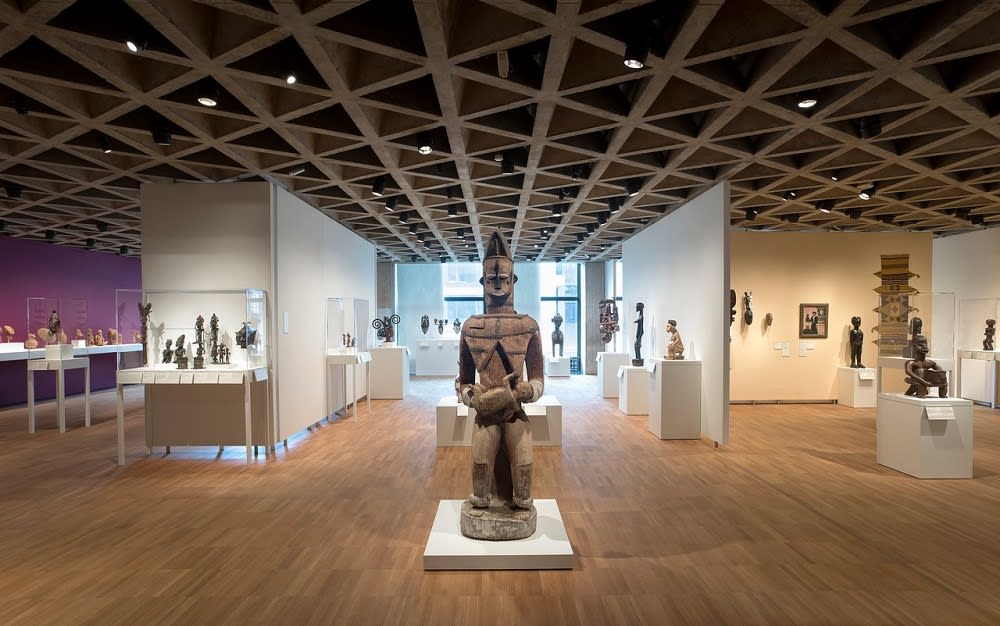 Located at Tenafly, NJ, this is one of five museums around the world that were founded by the Society of African Missions (SMA). It is dedicated solely to the arts of Africa with both permanent and rotating collections that include paintings, textiles, costumes, folklore, and religion.
There is plenty to occupy your day here, as it is one of very few American museums dedicated to the authentic history and culture of Africa. To fill your day, we highly recommend the
Mahwah Museum
and
The Hermitage
.
3. Hiking and biking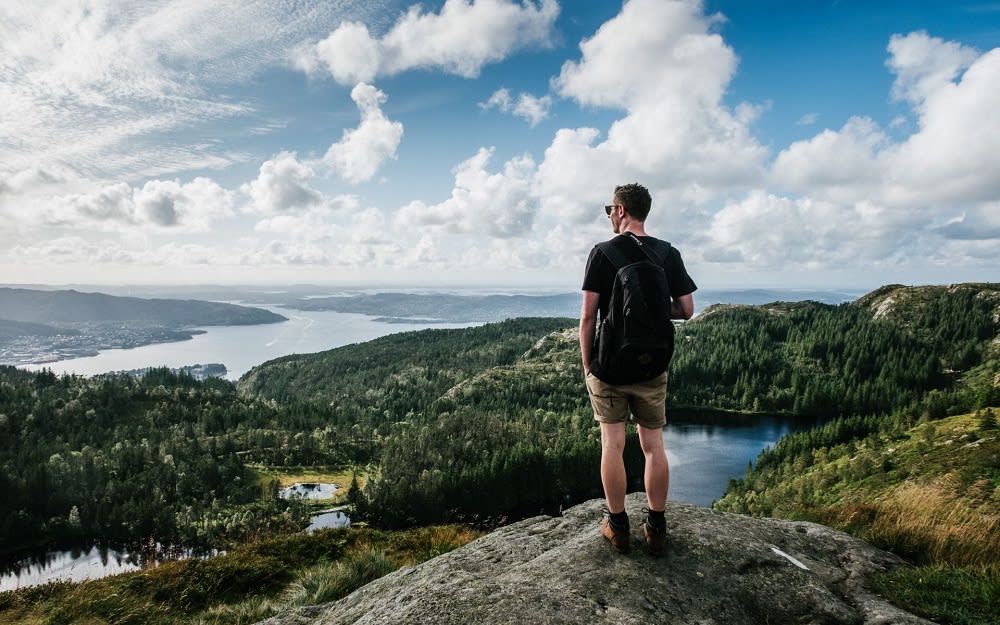 There's nothing like a day spent out hiking or biking with friends and family to rejuvenate your spirits. Bergen County has some of the best parks and nature reserves to explore along winding trails and dreamy landscapes.

Our top picks for hikers and bikers include:

Palisades Interstate Park

With over 30 miles of hiking trails and 7 miles of roadway biking, this is the place for both easy and challenging hikes. Enjoy magnificent views of the Hudson River and Manhattan, and explore the rugged wild terrain of the Palisades.

Flat Rock Brook

The 150-acre Flat Rock nature preserve is a hiker's dream. Just two miles from the George Washington Bridge, you will enjoy 3.6 miles of self-guided hiking through a wetland, cascading stream, meadows, and a pond. It is open to the public all year and also features a nature center and aviary.

Saddle River County Park

This is a linear park covering 577 acres along the meanders of the Saddle River and its tributaries. It encompasses five park areas connected through multi-use paths that are perfect for hikers and bikers. The main path is 6 miles long and travels from Ridgewood to Rochelle Park.

Ramapo Mountain State Forest

Ramapo Mountain State Forest is a 4,200-acre state forest in Bergen County, New Jersey. The park is operated and maintained by the New Jersey Division of Parks and Forestry. The park offers hiking, hunting, canoeing, fishing, cross-country skiing, horseback riding, and mountain biking. Ramapo Mountain State Forest offers hikers and mountain bikers miles of trails for their enjoyment. From meandering old roads, to historic trails, to more challenging rock scrambles, the area offers something for outdoor enthusiasts of all skill levels. The central feature of the area is the scenic 120-acre Ramapo Lake, which has spectacular views from numerous rock outcroppings and ledges and offers excellent opportunities for fishermen. The ponds, streams, and marshes found within the forest provide the perfect habitat for birds and other wildlife species. The forest borders the Ramapo Mountain Reservation which is part of the Bergen County Park System.
4. Conquer the skies with a hot air balloon ride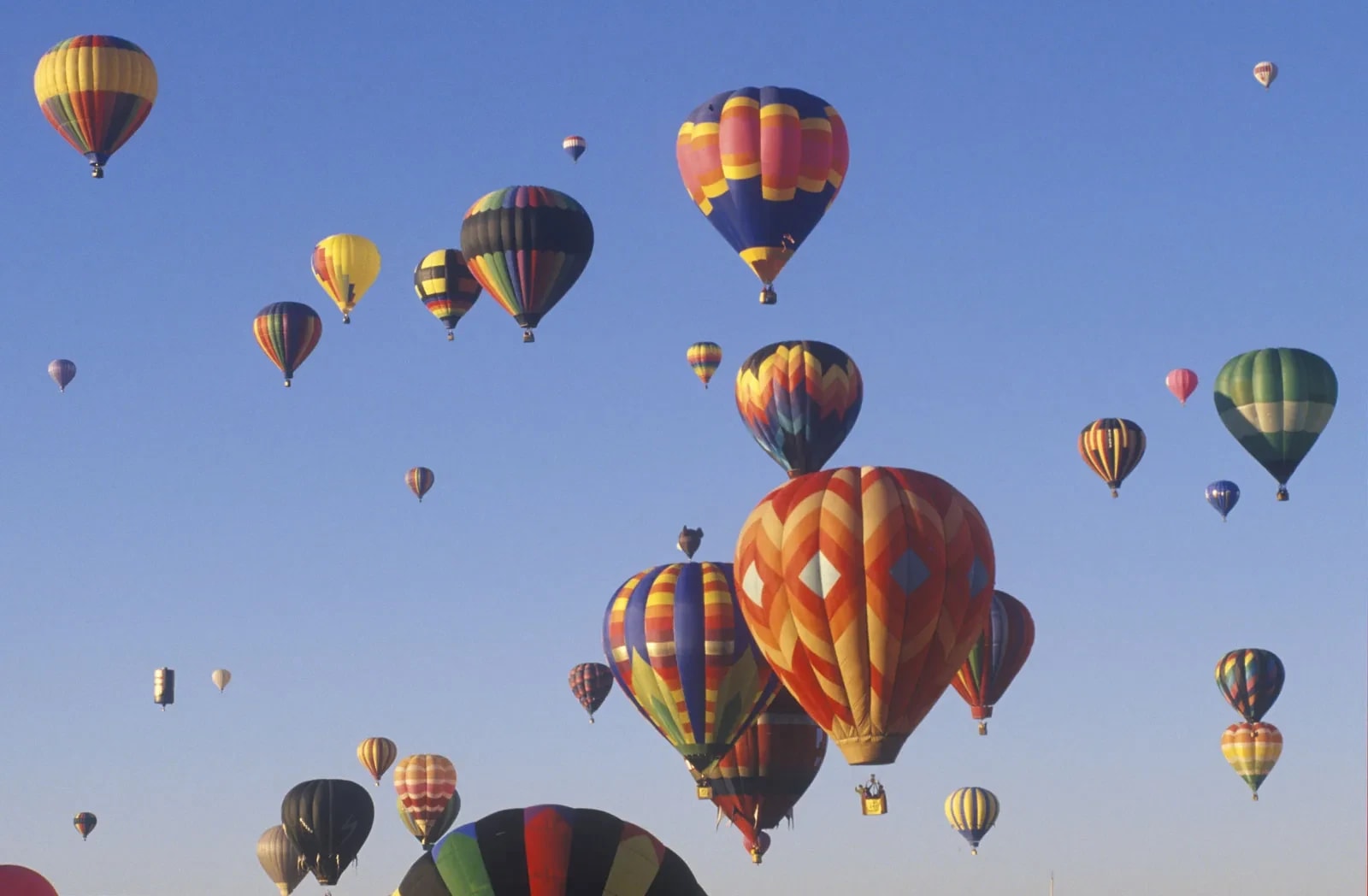 If you're thinking of trying something a little more exciting, take to the skies with a hot air balloon ride during our major festival.

New Jersey Lottery Festival of Ballooning

The NJ Festival of Ballooning attracts over 150,000 people each year, making it the largest summertime hot air balloon and music festival in the country. Over 100 hot air balloons take off into the sky twice daily, while award-winning musicians and bands entertain guests.


Other spectacles to enhance your day include a fireworks display, hot air balloon glow, and the Balloons 5K race, not to mention great food and fantastic people.


Whether you're looking to take a wild hot air balloon ride or to watch fabulous displays in the nighttime, don't miss the next installment — and do bring the kids!
5. Spend the day with the animals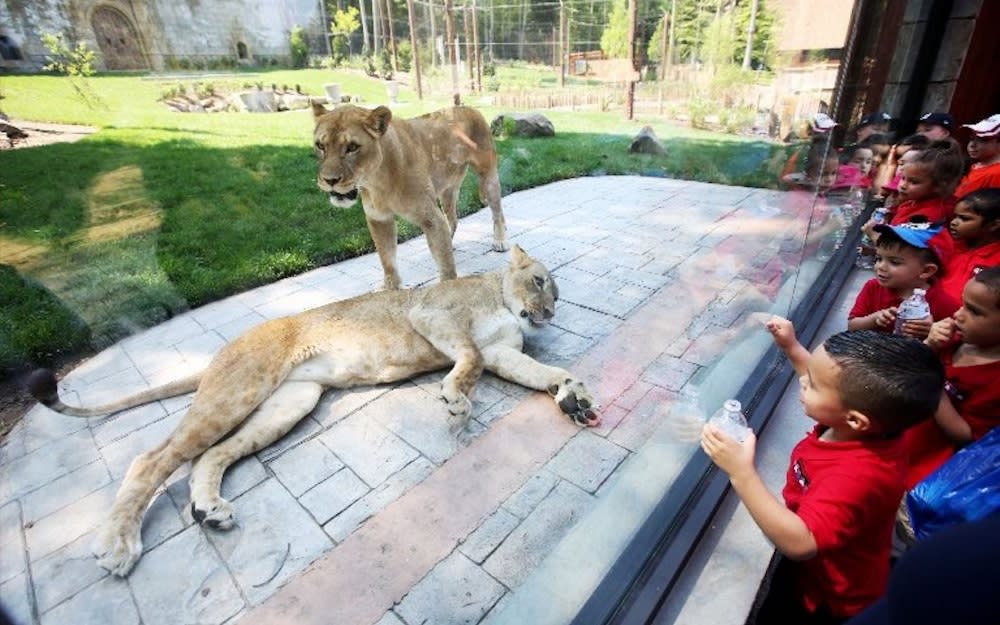 Photo Courtesy of NJ.com

A day spent with animals is a perfect day, and there are many places to achieve this experience around Bergen County.
The Bergen County Zoological Park

The Bergen County Zoological Park is located at Van Saun Park in Paramus, New Jersey. It was the first zoo in New Jersey to be accredited by the Association of Zoos and Aquariums.


The Bergen County Zoo is a "New World" zoo, exhibiting wildlife from North and South America. Exhibits include rare and unusual species including Baird's Tapirs, Andean Condors, American Alligators, Golden Lion Tamarins, and South American Pampas.

Plan your visit today!
6. Experience nature and the Great Outdoors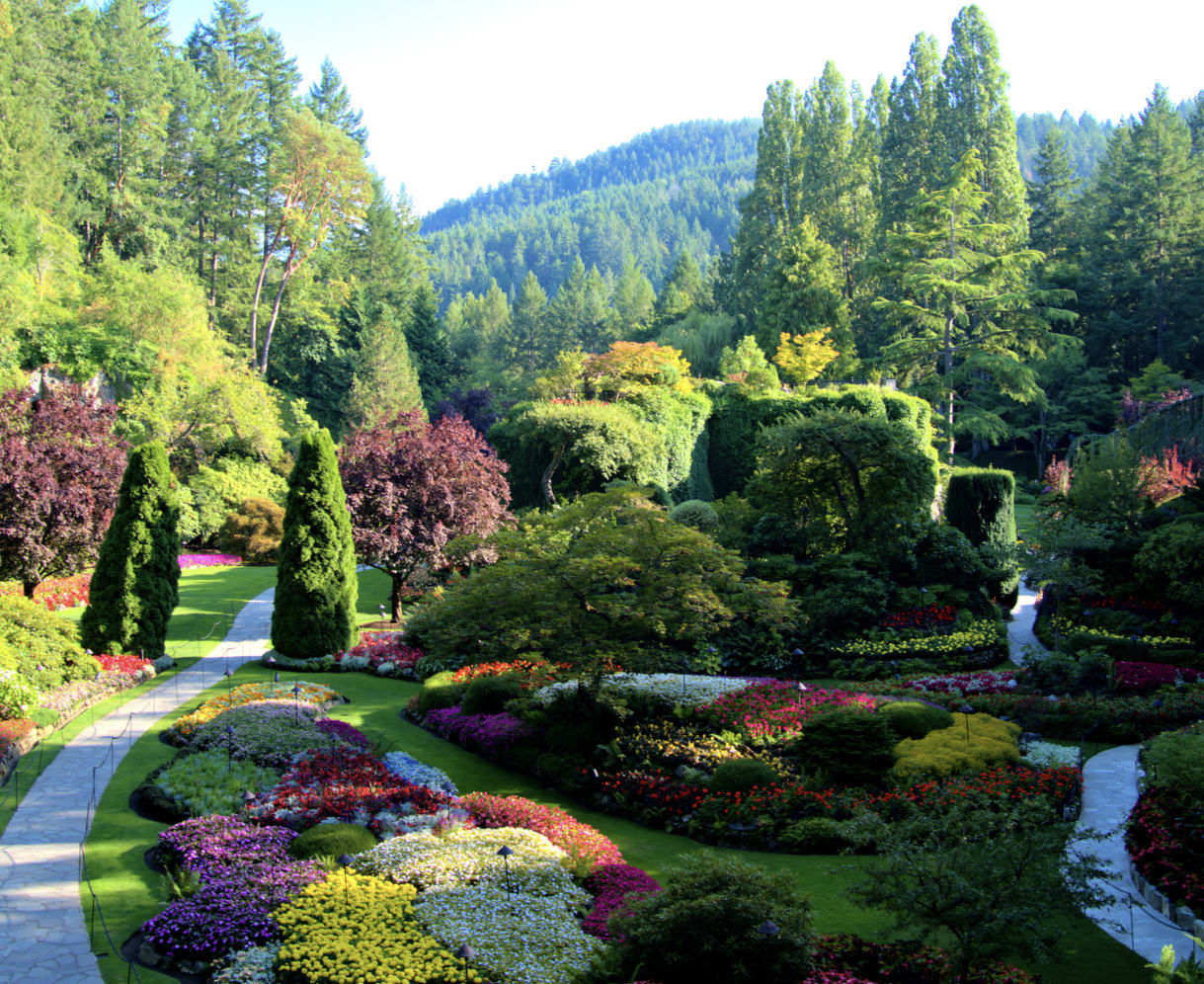 If a calm, relaxing day outdoors is all you need, there are endless places in Bergen County to satisfy your longing for nature.


The Gardens at Wyckoff: The Township of Wyckoff offers many opportunities for passive recreation, with enough variety to tempt most everyone into enjoying these beautiful spaces. There are serene paths to stroll, vibrant gardens to enjoy, and historic landmarks to photograph.
Teaneck Creek Conservancy: Over 1.3 miles of groomed trails, an Outdoor Classroom, and ecological art exhibits make this oasis unlike any other. Take a walk along their many trails. Teaneck Creek Park will restore your balance and heighten your appreciation for what can be done with a little passion and a unique vision.
Flat Rock Brook Nature Center: 150-acre preserve and education center situated on the western slope of the Palisades in Englewood, New Jersey. Flat Rock Brook's 3.6 miles of trails offer a variety of opportunities for hiking, birdwatching, trail running, and other recreation. A network of self-guiding trails leads to a cascading stream, wetlands, a pond, wildflower meadows, quarry cliffs, and woodlands.
7. Boating and water adventures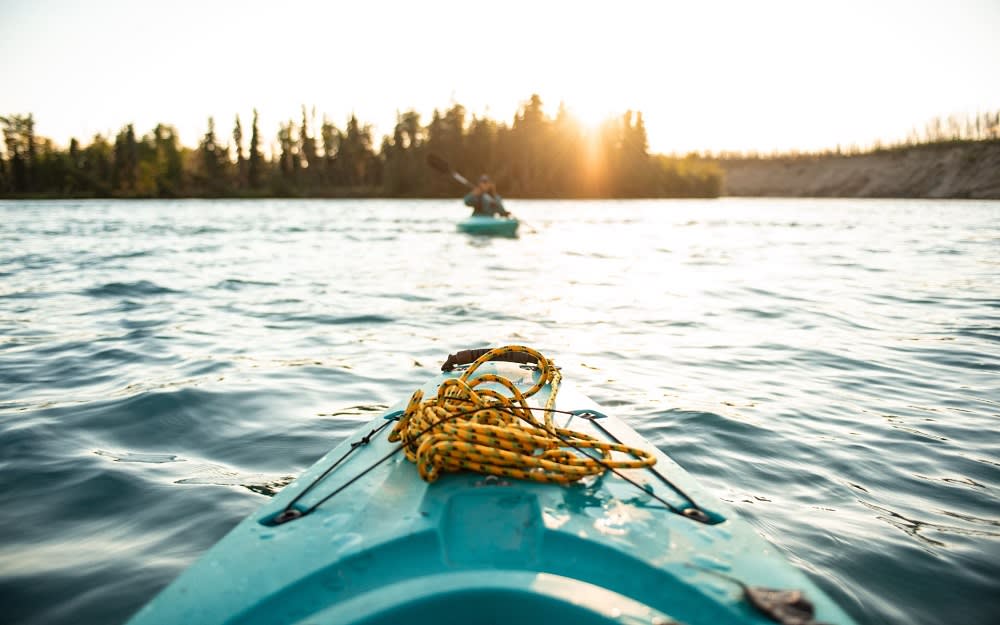 Bergen County's extensive system of rivers and lakes makes it a paradise for water lovers. Enjoy water adventures of all kinds, both for family fun days and for challenging water adventures.
Overpeck Park Paddling Center

The Overpeck Lake is perfect for children and novice kayakers. The center offers over 50 kayaks and canoes for fun-filled days for the whole family on the water.

Blue Water Divers

If you love diving or would like to learn scuba diving, Blue Water Divers will hook you up with the equipment you need as well as the best diving spots in the country. Plus, the company has its own heated diving pool on the premises.

Darlington Swimming Lake

There's no better place in Bergen County to beat the heat this summer than the lakes at Darlington! Nestled in the Mountain of Mahwah, come relax on the sandy beaches or conquer their world-class Wibit Splash Zone obstacle course for refreshing fun, fit for the entire family.
8. Action-packed day of adventure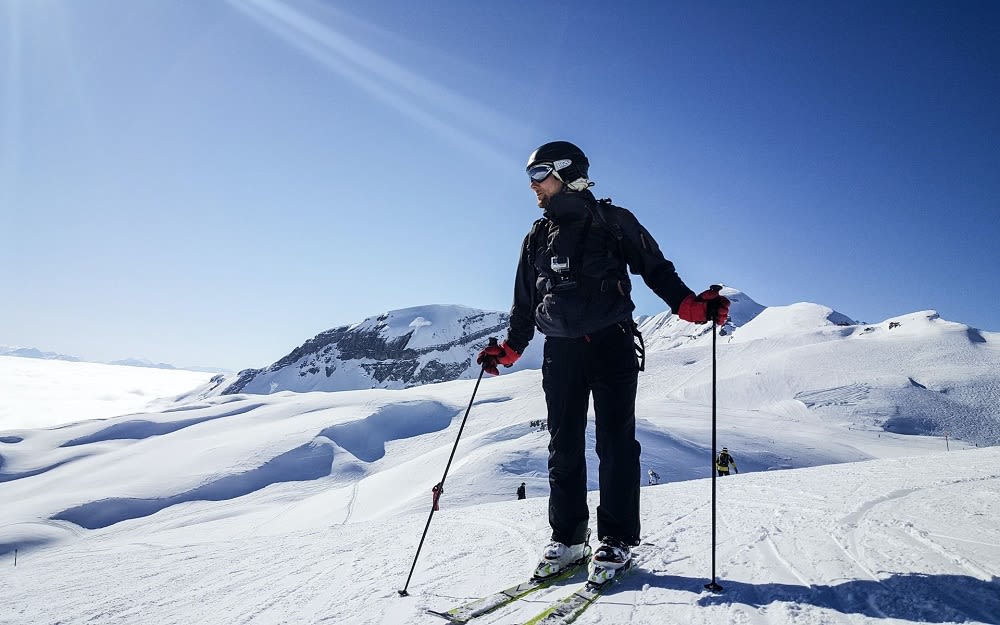 Dreaming of a day out of the house full of adventure, adrenaline, and action? There are endless possibilities in Bergen County, but here are some of the best we know of.
Campgaw Mountain Ski Area: Come here for ice and snow activities, including skiing, snowboarding, and tubing, as well as an alpine getaway.
Sky Zone Trampoline Park: Visit for trampoline thrills and other indoor activities, including indoor parkour.
Hackensack's Ice House: The largest ice house in the Tri-State area with a world-class skating facility. It offers full-service hockey including rink rentals, figure skating, instruction, party rooms, and a food court.
Become a Bergen County resident with the help of top real estate expert Taylor Lucyk
Bergen County is truly a fascinating place to live, and we have yet to scratch the surface of what the county has to offer. If you're looking to move into the area, Taylor Lucyk and his team of agents have many wonderful Bergen County homes ready to show you today.

Taylor Lucyk is one of the top luxury real estate agents in Northern New Jersey.
Thanks to an extensive knowledge of the area and a vast network of Bergen County builders and developers, he is an award-winning realtor you can trust to get you the dream home you desire. Contact the real estate experts at the
Taylor Lucyk Group
today for Bergen County luxury homes as you make your move to this gem of the Garden State.