There's little reason to move to a high-end region like New Jersey's Bergen County if there aren't high-end shops where you can live large. As one of the richest counties in the U.S., there are plenty of opportunities here to spend your hard-earned cash on some of the best things money can buy.

If you're looking at Bergen County real estate, know that you'll be able to fill your home and your closet with some serious luxury items. There are many luxury retailers that will bring the best imports of the world to you.
Natuzzi Italia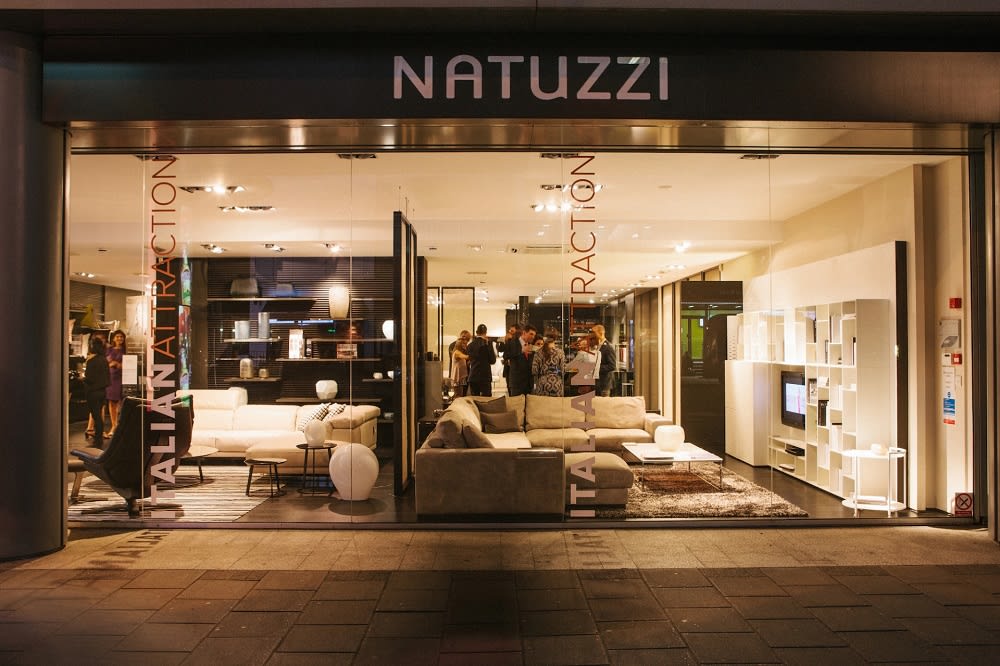 This environmentally-friendly retailer features furniture made in Italy — mostly modern, highly stylized pieces, but offers some transitional items that will work well with any design style.
Beds, sectionals, armchairs, lighting, coffee tables, and more are available at Natuzzi Italia. With a complimentary in-person design service and online interior design advice, you'll have the tools and goods available to make your home as stunning as Natuzzi's showrooms.
Whether you have an entire home to furnish or just one room, Natuzzi Italia will make sure that only the highest-quality furniture will become part of your collection.
Lugano Furniture Paramus
Your Bergen County luxury home is sure to glow in its best light if you stop at
Lugano
for your best pieces.
Lugano's intriguing designs — beds with built-in lighting and nightstands, leather sectionals in countless styles and colors, contemporary-classic hand chairs, and sleek seats with ultra-plush cushions — are modern, elegant, and ideal for a high-end home in Bergen County.

Shop here, and you'll fall in love with your Bergen County property all over again.
Bergen Furniture and Design
If you're seeking a balance between contemporary and traditional,
Bergen Furniture
is a great place to start collecting treasured pieces for your home. It features a wide range of selections and styles, including rustic farmhouse pieces, eclectic modern items, and traditional furniture. There are even cottage pieces if your Bergen County home is meant to be a vacation spot. Settle into one of their plush sofa chairs as you take in your view of the Hudson and the New York skyline.
Saks Off 5th
You'll find high-end items — Karl Lagerfeld, Dior, Coach, Ugg, Versace, Robert Cavalli, Oscar de la Renta, Prada, Alexander McQueen, DOLCE & GABBANA, Marc Jacobs, Valentino, and many, many more — at a discount here. Who doesn't love that?
Only about 8 miles west of Upper Manhattan,
Saks Off 5th
is in Paramus, NJ.
The Shops at Riverside
This Hackensack mall features over 70 high-end stores for the discerning shopper, including Coach, Carolina Herrera, Jimmy Choo (which now offers clientele more than just women's shoes but also other accessories), Louis Vuitton, Tiffany & Co., and Lilly Pulitzer.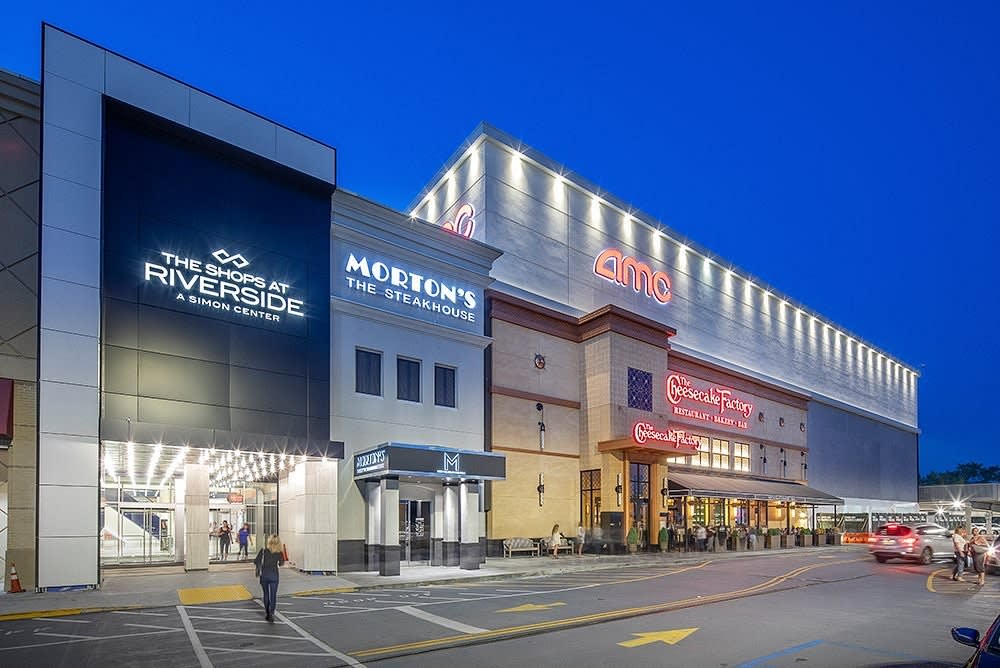 At The Shops at Riverside
, you'll not only have the chance to fill your walk-in closet with new clothes and accessories. Retailers like Williams-Sonoma and Pottery Barn stock kitchen must-haves like Le Creuset, French porcelain dinnerware, KitchenAid, Vitamix, and Cuisinart.
Envy
Melissa Gorga, one of the stars of "The Real Housewives of New Jersey," is opening a bigger, better version of her first Envy boutique in the Bergen County community of Ridgeway.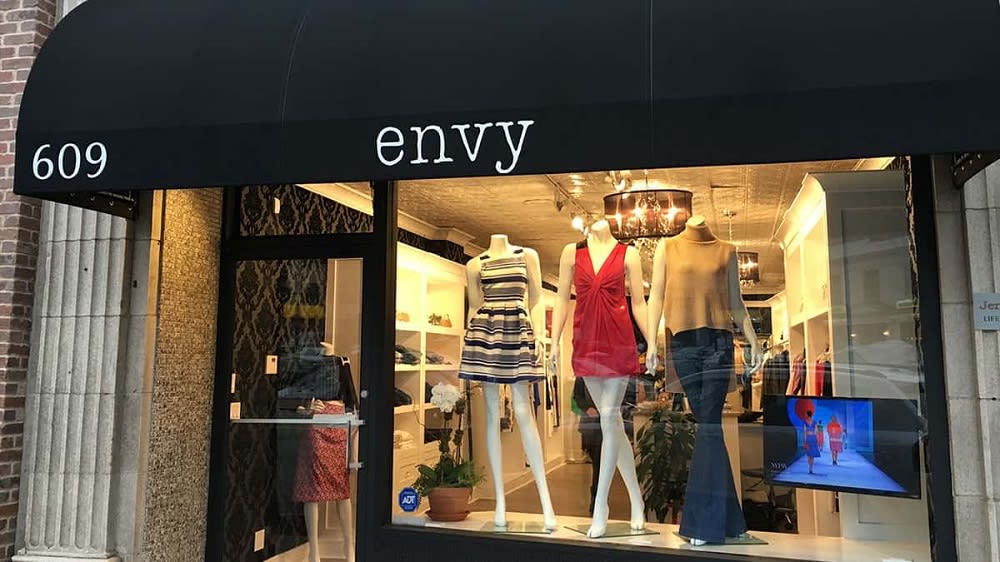 Envy's selection is reminiscent of Gorga's own wardrobe, but there are other curated items that are sure to suit your personal fashion sense.
Knit sets, flowy printed summer dresses, and myriad accessories fill this boutique's racks. If you're shopping for a visit to the Jersey Shore, you'll find bikinis, coverups, bags, sunglasses, vegan leather jackets, denim, bold tanks, and more.
Envy's pieces are pretty exclusive, and stock changes frequently. So if you see something you love and it's in your size, don't hesitate to make the purchase in-store or on the
Envy website
.
Lamborghini Paramus
When you've got neighbors like "Real Housewives of New Jersey" stars Joe and Melissa Gorga, talk show host Kelly Ripa, and numerous NFL football players, keeping up with the Joneses might call for owning a luxury car. From Benzes to Porsches, the carports of Bergen County's Franklin Lakes are filled with them.
Fortunately,
Lamborghini Paramus
is the place to fulfill any sports car-loving dreams. Even if you're not an aficionado, you'll appreciate the beauty of these sleek vehicles with colors as bold as their designs. A new Lambo is sure to capture attention as you roll out of the driveway of your Franklin Lakes luxury home, whether you're just headed to the office or to the Hamptons for a weekend getaway.
Luxury Lease Partners LLC
No matter what kind of vehicle you're looking for, Franklin Lakes dealership
Luxury Lease Partners LLC
can find it for you, even if your dream car is on the other side of the country.
This dealership has a wide range of high-end inventory — Bentley, Bugatti, Maserati, Rolls Royce, Porsche, Aston Martin, BMW, Mercedes-Benz, and Ferrari, among other available vehicles — both in new and pre-owned options.
Lease terms are available for 13 to 60 months. If you want something sporty while still being practical, look no further than the Rolls Royce Cullinan — an SUV that's so tricked out, you may love it more than your Franklin Lakes luxury home.
Looking for Bergen County luxury homes?
If you're looking for a luxury home of your own, Franklin Lakes or Saddle River real estate might be just right for you. Bergen County luxury homes feature large rooms, plenty of windows, lots of storage, bedroom fireplaces, spa-inspired bathrooms, and plenty of closet space to store your new designer items.
If you're looking for a high-end property just waiting for you to fill with furniture and clothing, contact the award-winning real estate team,
Taylor Lucyk Group
. Taylor Lucyk, the team lead, has years of experience in the New Jersey area and a gift for understanding his client's needs. Together, you'll find the Bergen County home of your dreams.
Contact Taylor Lucyk Group today
.