If you're looking to incorporate more art into your house, you'll want to make sure that you reflect your own personal style and integrate your new art into your home's existing decor. But how do you do that? You're in luck because today we're laying out how to choose the perfect art to maximize your decor style!
Minimalist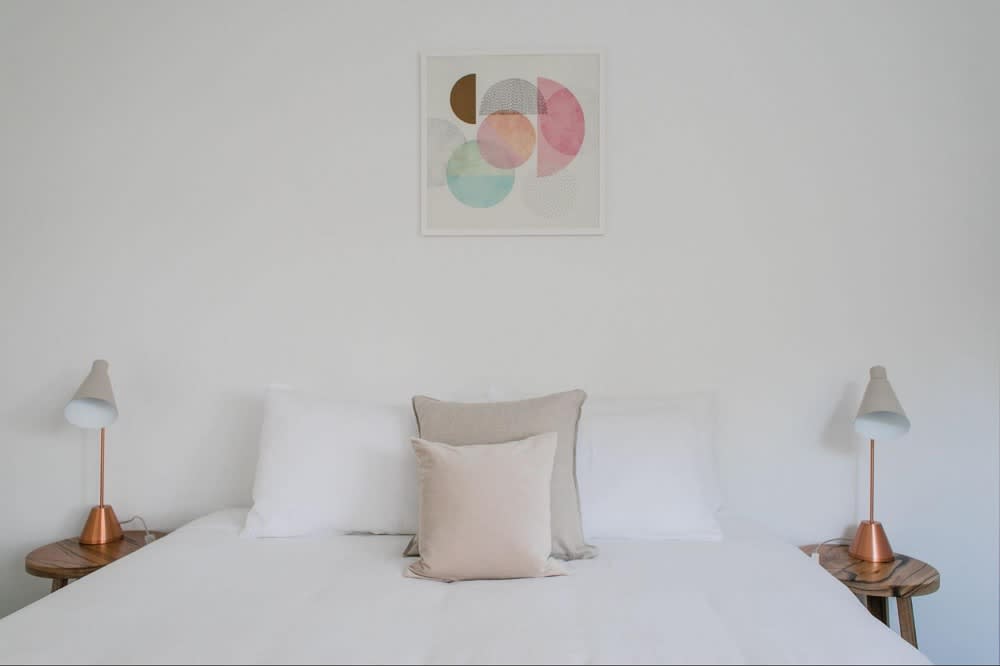 A minimalist style is one that keeps things clean and organized. Every room is dressed with the intention of creating the least amount of clutter possible and only features items that serve a specific purpose. Minimalist style is often interpreted as being cold and bare, but this isn't always the case. In fact, it's often the opposite — minimalist homes tend to feature touches of warm color that infuse the room with character and charm.

Artwork that works well for a minimalist home tends to be modern and abstract. Paintings with clean lines, bold shapes, and a bit of color are perfect for your minimalist walls. You could incorporate just a couple of pieces of art per room, keeping the majority of your walls bare and clean and making the artwork you do have more of a focal point. The colors should balance well with the rest of the room and add to the overall aesthetic — the piece should grab your eye without hitting you in the face.

Any vases or statues should have a cool shape or interesting edges but are clean and light-looking. It will be exciting but also not too distracting. Abstract pieces in whites, grays or a pastel color will work best.
Contemporary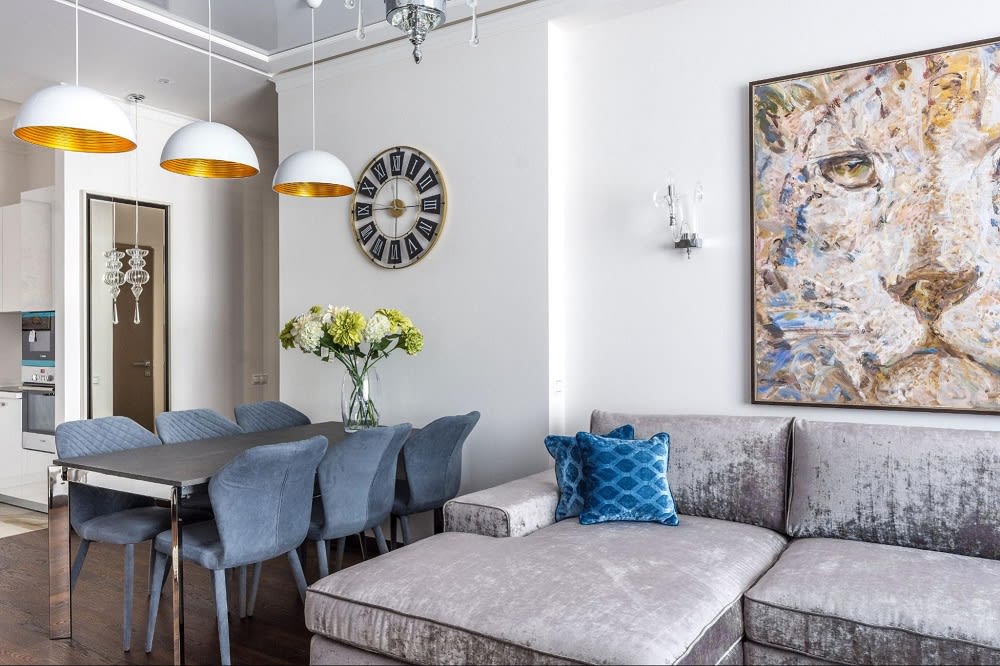 Contemporary style can often get confused with modern style, but it has some unique differences. While modern is sharper and cleaner-looking, contemporary uses different shapes and textures to really pop and stand out.

While the artwork in a contemporary home may still be more abstract, the colors are bolder and more eye-catching. Artwork representing everyday objects in a new and intricate way are great pieces to incorporate into a contemporary room. Subjects like pianos, trees, flowers, animals, and people all work. These pieces should not look perfect — they may have fuzzy lines for the silhouettes or chunks of color splattered throughout. Choose something that will grab your eye the minute you walk into the room.

It's the same for statues and vases — choose something unique and loud that still fits into the room. Using a specific color for each room is a great idea for a contemporary style.
Traditional
Let's make one thing clear — traditional does not mean old-fashioned! While it may integrate influences from decades past, traditional style is more about incorporating those elements into your own personal style. It could just be a few specific pieces throughout the room, or it could be the whole room — it really depends on what your personal style is.

Portraits and paintings of real life are great to incorporate into a traditional room. The scenery of any environment, desert, mountains, beach, or countryside, as long as the room's feel matches the painting, you're moving in the right direction. You may also want to incorporate some still-life prints featuring food, trees, or animals — these all will give your space a classic, traditional feel. Portraits also work beautifully in these spaces. Hanging a painting of a person who you want to commemorate creates a great talking point and makes your traditional decor feel more personal.

For statues or vases, choose something that evokes the past. Colored glass, intricate designs, and painted features all work great with this style.
Shabby Chic
The shabby chic style gained a lot of popularity in the mid-80s to 90s. While this style definitely has an antique feel and incorporates vintage items, it does not mean it feels like a grandma's house. It combines a traditional style with some French country elements.

For a shabby chic look, choose pieces that look rustic but still elegant. Floral artwork is vital in this style — pair it with a vintage frame with intricate designs. Brassy-gold mirrors or vases can also be incorporated to bounce off the colors of the room. Painted rustic wood frames are also perfect elements to bring in — perhaps surrounding a print with a catchy saying or meaningful phrase on it.

Neutral wall hangings, maybe with some fringe or a cool knit pattern, can be hung to surround your main piece of art to create more texture and feeling in the room. Lastly, bringing in an interesting and un-traditional clock to hang on your wall will balance your space and bring another pop of color to it.
Coastal
Coastal styles bring in beach and ocean elements without reflecting the damage those elements can have on houses. This style, when done right, can actually come off as clean and elegant.

Blues, whites, beiges, pinks, and greens all work well within this style. Of course, you can go really literal and bring in artwork that has prints of seashells, sea creatures, the ocean waves, or a coral reef. It can also mean just finding watercolors that incorporate the colors of all of those objects. You definitely can also include some wood or rope in your design as well. Maybe you have some interesting wall hangings or wooden statues on your mantle.

Fill your candle holders with colored glass to evoke sea glass in your home. If you want some more on-the-nose decorations, we suggest coral statues or lamp bases. This style will give you the calm, relaxing vibe of the ocean and beach on a warm sunny day.
Hollywood Regency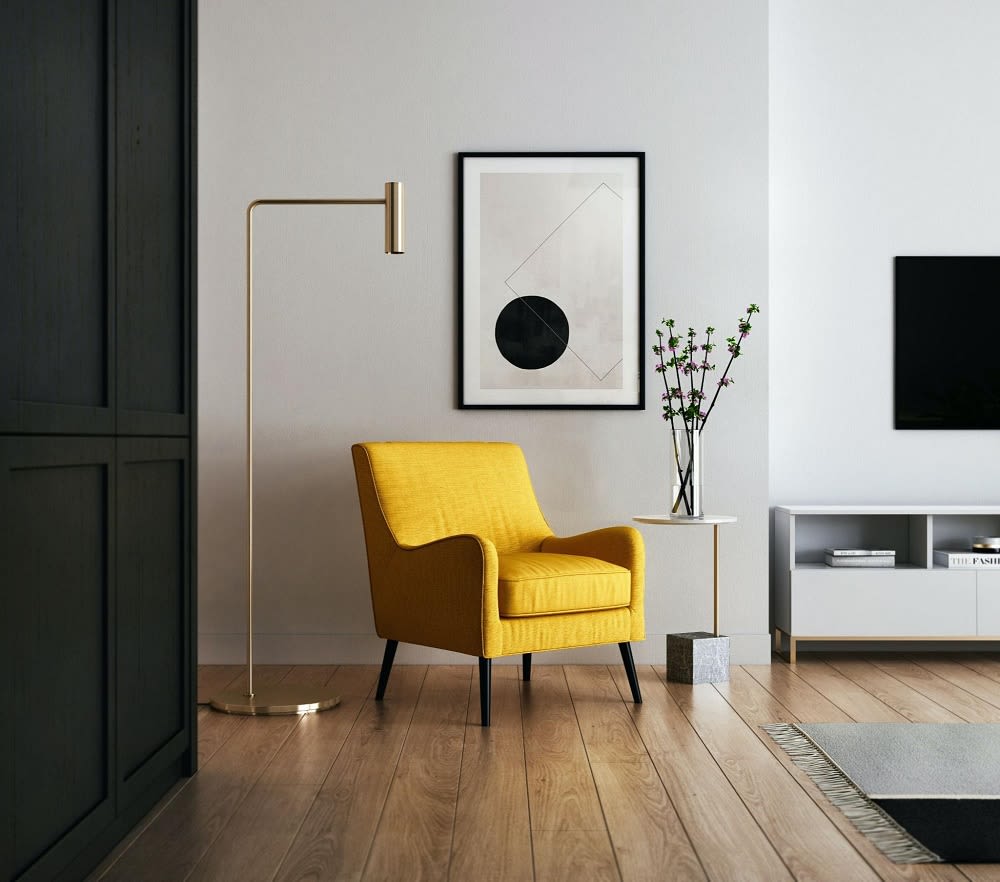 This style was extremely popular in the 40s through the 60s and made a slight comeback in the 90s. It's all about glamour and fun, fusing French-style aspects with random pops of color and interesting patterns from the art deco era.

Brighter, more vibrant colors in your artwork are encouraged — think teals, bright yellows, bright pink, green or red mixed with blacks and whites. Hanging prints with various designs that incorporate these colors works very well for the Hollywood Regency style. Vintage images of stars from the golden era of Hollywood also work great here. A print of Andy Warhol's Marilyn Monroe, for example, is exactly the kind of piece that reflects this style.

Mixing that art deco vibrancy with glamorous, expensive-looking pieces will bring the look together. You could also buy crystal statues or vases, incorporate a fancy French-inspired mirror or clock, or even gold statues. This style will make you feel like you have stepped back in time to when the film industry was thriving and television was just making its debut.
Bohemian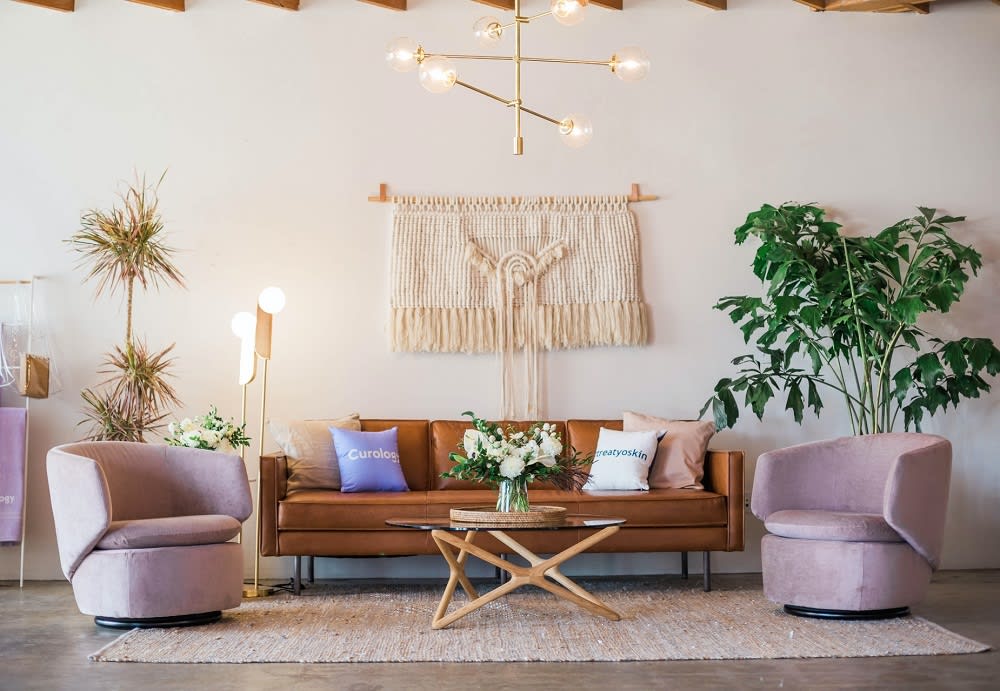 When many people think of bohemian style, they think hippy, but this is actually one of the most timeless popular styles throughout the decades. This style represents a variety of cultures through eclectic and stand-out pieces, including paintings, tapestries, clocks, wall pieces, vases, and statues.

Bohemian-style paintings will have bright colors and interesting shapes. You don't want too many, if any, harsh lines in your images, instead opting for something flowy and subtle. The prints should be interesting and make you think about what the artist was feeling when painting them. This is not the style for subtle — the artwork should make a big impact on the wall.

Woven tapestries with bright colors and intricate designs work well with this style. Older clocks and wall art that have a lot of personality can also be incorporated into your bohemian room. Statues and knickknacks can be made of wood or stone in darker neutrals or be colorful and full of life. The main point of these should be to enhance the other designs you have already brought into the room.

Bohemian rooms are often covered with art, whether it's a huge gallery wall on one wall or multiple pieces spread out across many walls. This style is eclectic and brings design elements from across the centuries.
If you're interested in purchasing real estate in the New Jersey area, contact Taylor Lucyk to book an appointment. Envision whatever style you want to incorporate into your new home to help you make your decision!
*Header Credit: Interior Design Ideas