There's little doubt as to the spectacular level of real estate on display throughout Bergen County, New Jersey. From the waterfront estates of Franklin Lakes to the architectural prestige of Saddle River and the grand and reclusive opulence of Alpine, there are few areas in the U.S. that have Northern New Jersey's pedigree of luxury properties. With such an enviable address, selling your home for maximum value should prove a simple task, correct? Not entirely.
While the luxury homes in Northern Bergen County may very well sell themselves, there's no guarantee they sell at max value. Sure, if you're seeking a modest profit on a multimillion-dollar home, a clean house, nice exterior aesthetics, and a competitive price will net you a decent yield, but there's a chance a discerning buyer will walk away feeling better with the deal they just made.
Your ultimate goal, of course, should be to generate far more from your luxury home than what you put into it, regardless of whether you owned it for one, five, or ten or more years.
If you want to maximize your Alpine, Franklin Lakes, or Saddle River listing and generate a lucrative ROI worthy of the home's rarified status, a bit more effort and additional investment should be on your pre-listing task list. There's no reason to pump thousands of dollars into a home you're ready to sell, but the most lucrative luxury sales are those where a property's underlying value gets a boost, which better positions it in the market and draws in eager buyers with deep pockets.
With a significant sale as your goal, let's explore how to maximize the profit of your home.
Partner with a knowledgeable real estate professional
Market knowledge is critical to guaranteeing a luxury home sells for its true worth and then some. Although conducting your own research and gaining a solid understanding of the current market conditions is always a wise move, it's no replacement for the experience and expertise of a skilled real estate agent.
Specifically, one who is well-versed in the listing, marketing, negotiation, and closing of high-end properties like the one you hope to sell. Consider the following small examples of what your luxury agent provides:
Feedback on the areas of your home that will benefit from minor repairs or upgrades
Contact information for the contractors to call on to make those minor repairs or upgrades
Input on the best staging professional to set your home up for open houses and tours
Connections with the area's top real estate photographers and copy editors, so your home's listing shines online. If you require financial or legal representation for a pending transaction, a plugged-in agent possesses those professional relationships as well.
Standout agents (along with their teams) come to the table with intimate market knowledge, a wealth of prior transactional experience, and a broad network of professionals to position your home to realize its full potential. They can help guide you and your home on a path that maximizes its value and your sale.
Order a home inspection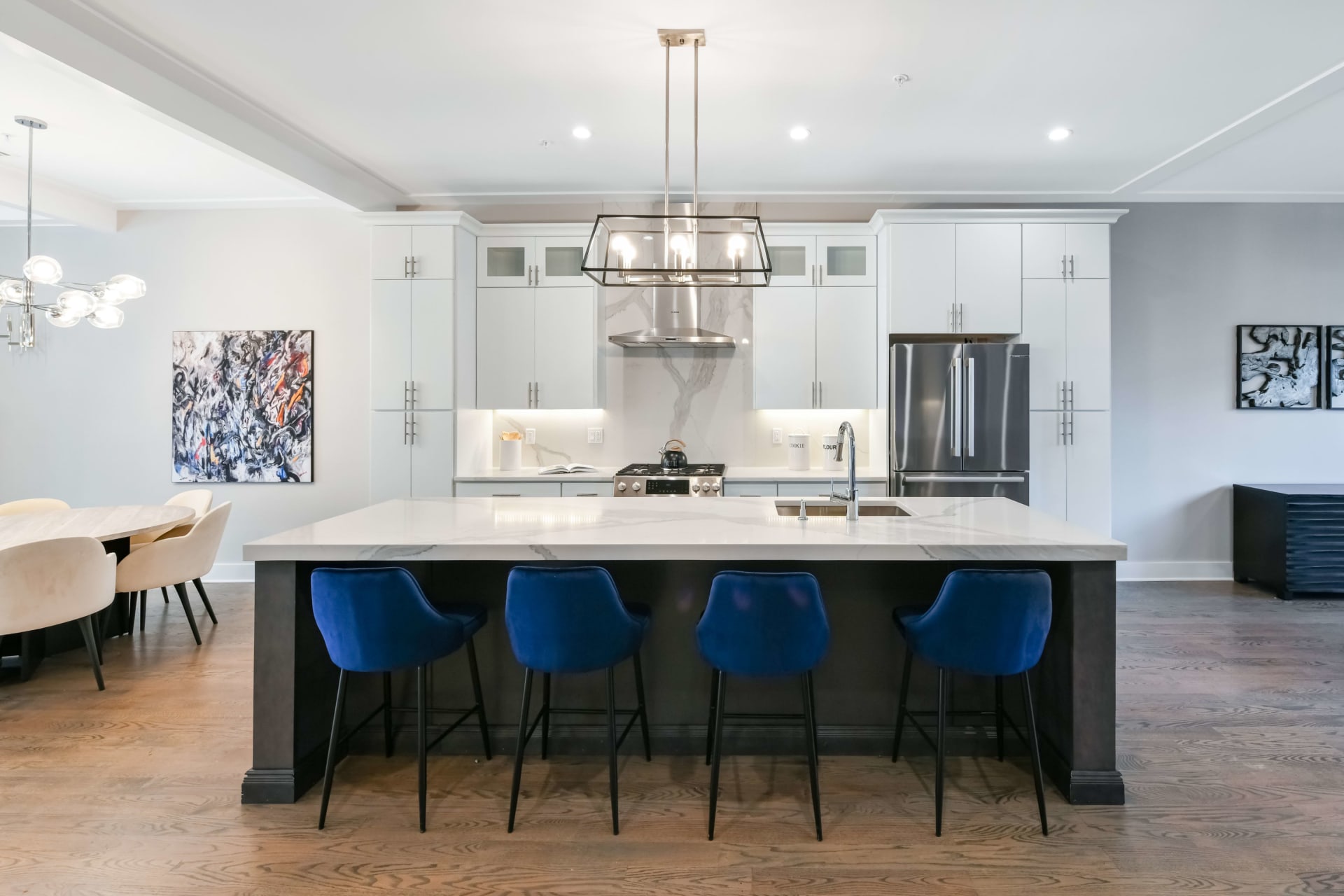 We fully appreciate that any buyer making an offer will perform this same ritual during the purchase process. When attempting to drive up the value of your high-end home, the more information you possess regarding its current condition, the better you can address any issues. Think of it as tying up loose ends. An inspection will identify potential concerns that turn off a buyer or delay a sale entirely.
After your own inspection, you will know which areas might necessitate minor repairs, and you can add modifications long before any buyers tour the property.In addition, from the insight provided by the inspection, you and your real estate professional can develop a strategy for addressing more pressing issues, should they arise. If significant repairs are necessary, you can opt to fix them prior to listing, disclose them during the sales process, or leave it for resolution during the negotiations.
An inspection report also guides your upgrade or renovation plans, should you want to take that route to boost your home's value any further. Even if you bypass that step or any of the repairs, the report will at least prepare you for what the buyer's inspection may reveal.

Enhance your home's landscaping
First impressions matter. The market for a specific home is as much about perceived value as it is real value. Whether we agree with that reality or not, the truth is a buyer's overall opinion of a home is made within their first few moments of seeing the exterior. Do not waste your chance to make a stunning, lasting first impression. For a nominal amount, you can add just enough polish to your already spectacular upscale exterior to eliminate any doubt a buyer might conjure. Basic but necessary steps for both the front and back yards include:
Rid your yard of bare spots
Trim back trees and bushes
Add seasonal plantings and flowers
Fill in exposed tree or plant beds with fresh mulch
Invest in added aesthetics to enhance the home's overall appearance
Power wash any area that demands it (drive or walkways, patios, decks, siding, brick or stone facade)Modest improvements such as new garage doors or replacing an older front door with a new, steel door add value and curb appeal with minimal expense. The landscape sets the tone for how buyers perceive your property — both in-person and online. Make sure they perceive your home as the luxury oasis you know it to be.

Dress up and stage your interiors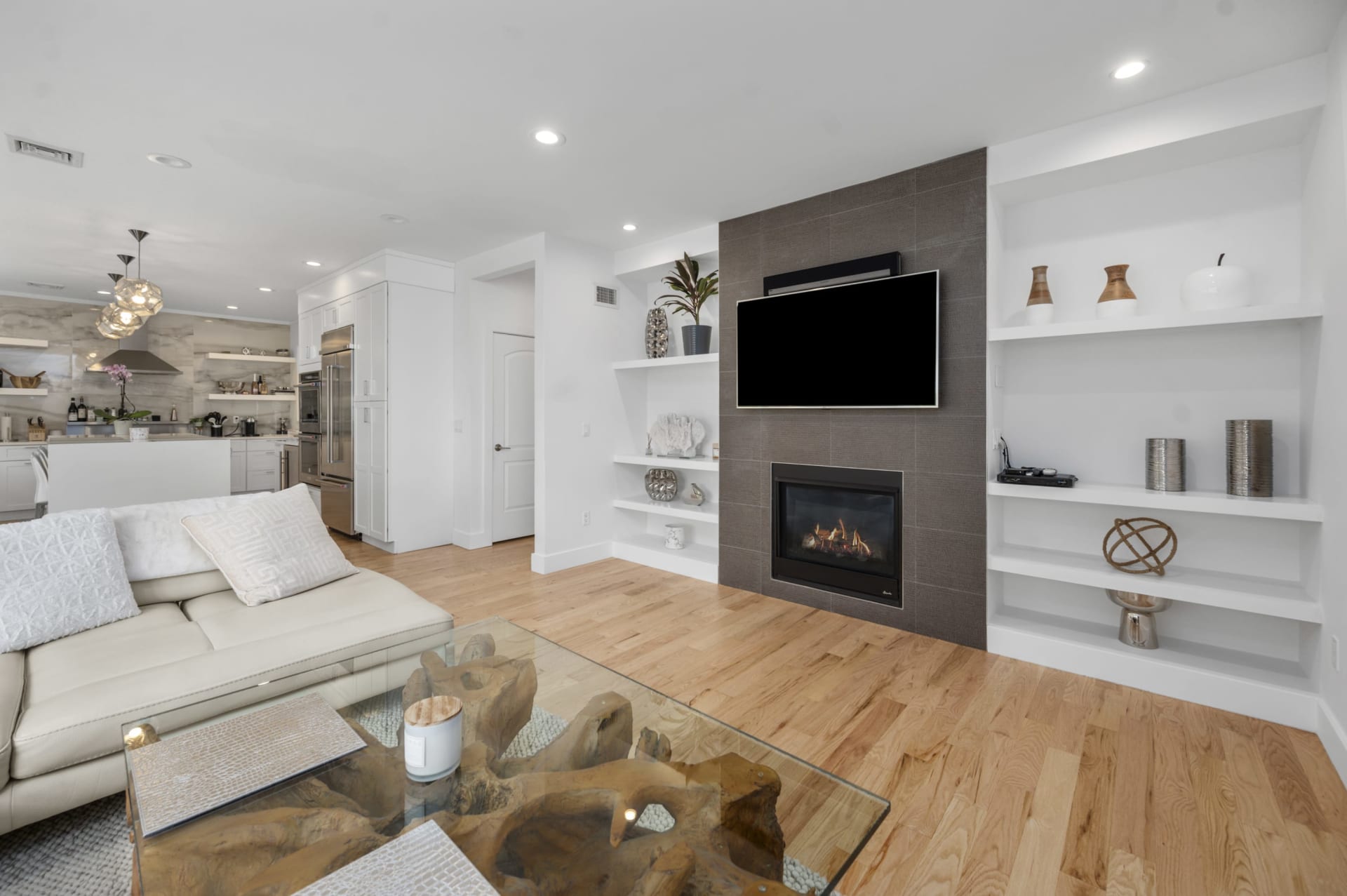 While improving upon an already luxurious Northern Bergen home may prove challenging, even small touches can enhance your property's already lofty wow factor. The key is being strategic with improvements and choosing projects that buyers will notice without your breaking the bank. For example:


Brighten up rooms in high-traffic areas with fresh paint



Swap old or dated fixtures and hardware (doorknobs, faucets, kitchen, and bathroom cabinet pulls) with new, modern styles



Update lighting fixtures in high-impact areas (kitchen, dining room, baths, and entryways), especially if your home is more than five years old



Trade older or heavy window treatments for those that promote more natural light



Thoroughly clean, declutter, and depersonalize your entire home
Once you've finalized your updates and completed extracting the "lived-in" feeling from your home, staging might also be an option. Your real estate professional will help identify if you need staging for your home or not.


Staging adds newness to a space that is vital if you hope to maximize your profits. Particularly in high-end luxury, if a buyer believes they're walking into a home that is white-glove ready for them, they're more than happy to pay for the privilege.


In short, staged homes flow better, feel larger, and show off the floor plan's flexibility and future potential. It positions the property as a showcase where the buyer envisions themself, instead of one where they see someone else already living.
Price your home to sell
While a market often dictates the appropriate number to list your home for, luxury properties offer a little leeway, assuming you approach it from a position of knowledge.
While a market often dictates the appropriate listing price for your home, luxury properties offer a little leeway, assuming you approach it from a position of knowledge.
Pricing your home to sell is critical to maximizing its value. Aim too low, and you'll leave a frustrating amount of money on the table. Aim too high, and buyers will notice and overlook your listing. This will result in lost value. The latter may also lead to suspicions as to why the property isn't selling, a potentially damaging consequence leading to further devaluing.
Your real estate professional can help you avoid those worst-case scenarios by their knowledge of the current Northern Bergen County market, examining the prior sales of comparable homes, and taking stock of current listings. By doing this, you can gain an appreciation for current market conditions, what's driving buyers to specific properties, and how much potential buyers are willing to pay for premium luxury homes.
Your experienced real estate professional will provide considerable assistance here, making sense of the most current market variables, and setting a price for your luxury Bergen County home that brings multiple buyers to the table and ensures you meet your home selling goals.
Ready to explore the best of Bergen County real estate? Contact Taylor Lucyk today to start your home-buying or selling journey. From Franklin Lakes real estate to Saddle River or Alpine homes for sale, let Taylor and his years of experience and expertise be your guide to Northern New Jersey's luxury real estate market.