If you're looking for a reprieve from loud city life and all that comes with it, moving to
Bergen County, NJ
, might be just what you need. Essentially, Bergen County is in close proximity to New York Metropolitan Area, but it has none of the chaos typical of NYC. Besides their suburban feel, Bergen County's towns offer numerous family-friendly activities, bustling downtowns, impeccable dining, world-class entertainment, and more.
What Makes Bergen County Different?
Bergen County is New Jersey's first permanent European settlement and the oldest municipality. It was the seat of government until 1709 when the British settlers relocated it to Hackensack due to its central location. Many NYC and NJ professional sports clubs use the Meadowlands Sports Complex as their home ground. Bergen County is also home to the United States Census Bureau.

Bergen County's communities are constantly featured among the best places to live in New Jersey. A lot of things make this county different, including:


Amazing Food: Bergen County is among the most cosmopolitan places on the East Coast, and with that comes variety in terms of dining options. Whether you prefer a typical "date night in the city" or something a little more casual, Bergen County has it all.



People: The pleasantness of the people here knows no boundaries. You'll meet friendly people everywhere because the communities are relatively small and tight-knit. Everyone is always willing to help out if you encounter any problems.



Location: Bergen County is close to major cities in New York and New Jersey. It's no surprise that many residents work in Manhattan. Moving to and from Bergen County is easy due to the excellent transport links.
If you've been thinking of relocating to Bergen County, here are seven critical things you should know:
1. Family-Friendliness
Bergen County has been a popular relocation destination for families seeking to move away from hectic city life. Highly-rated schools, community programs, and a generally laid-back lifestyle are some of the perks that drive people to settle here. In 2019, the NJ Family Magazine's ranking of the
best towns for families
in New Jersey featured 29 Bergen County towns and communities among the top 100 towns.
Those moving to Bergen County will find the going easier thanks to the
Bergen County Community Resource Guide
which provides a custom roadmap to everything the new resident would need. This includes guides to the best parks, shops, gyms, and recreational facilities. With this guide, it's easier for a new Bergen County resident to settle in.
2. Geography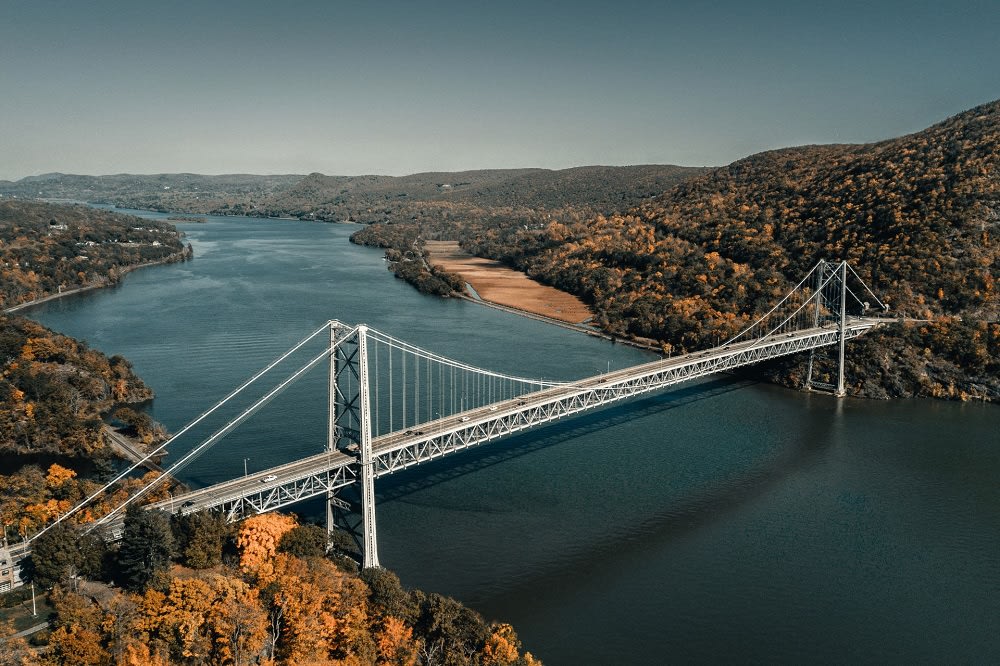 Bergen County is in the northeastern part of New Jersey State. It borders New York State to the east and north, with the Hudson River constituting the county's eastern boundary. There's a lot of greenery throughout the county and it features a lot of recreational areas.

The lowest point in Bergen County is along the Hudson River. If you're an outdoor person, you'll love living in the county because it has some of the most scenic landscapes.

Bergen County is home to nearly 9,000 acres of parkland, including playgrounds, jogging/biking/walking paths, tennis and basketball courts, ice skiing, and horse-riding stables. Regardless of your hobbies, there's always something fun and exciting to do.
3. Climate
Bergen County's multiplicity extends to its climate. The county has three climatic zones. The southeastern part experiences a humid subtropical climate. January is the coldest month with an average temperature of 26.6 °F/-3 °C.

Thanks to Bergen County's proximity to both the East Coast and the Watchung and Appalachians Mountains, the county generally experiences a milder climate than other parts of the state. Bergen County has relatively sunny weather with up to 2,800 hours of sunshine yearly.

If your family likes to experience all four seasons, you'll appreciate the weather in Bergen County. Winters may be a little ice-cold with snowstorms, but they don't last long. Spring usually starts with chilly and windy weather before blooming with warmth and flowers everywhere. Summers can get hot and humid, with temperatures hitting the 90s.

Some of the places you can enjoy the outdoors include the Belmont Hill County Park, Borg's Woods Nature Preserve, Campgaw Mountain Reservation, and Saddle River County Park. Here, you can enjoy a range of outdoor activities, including camping, fishing, nature walks, and cycling.
4. Economy
Bergen County has a robust economy and a high standard of living. The local economy employs an impressive 500,000 people, and the largest industries are education services, professional, scientific & technical services, and healthcare & social assistance.
As it's the case throughout New Jersey, income tax is considerably high but dependent on your earnings. The state's
sales tax rate
is 6.625%, but you won't pay any sales tax in the cities/municipalities. Gas taxes in Bergen County are also among the lowest in America.
If you're looking to purchase a Bergen County home, be prepared to pay an average of
$12,881 in property taxes
. However, some towns have lower property tax rates, and the realtors at the
Taylor Lucyk Group
can help you find homes for sale in the local surrounding areas.
In recent years, Bergen County has emerged as a haven for retirees. If you're a retiree and buy property in Bergen County, you'll get some tax breaks. These include a yearly property tax deduction of $250. Thanks to New Jersey's
Senior Freeze program
, seniors can get reimbursed some of the taxes charged on their
Bergen County luxury homes
.
5. Transportation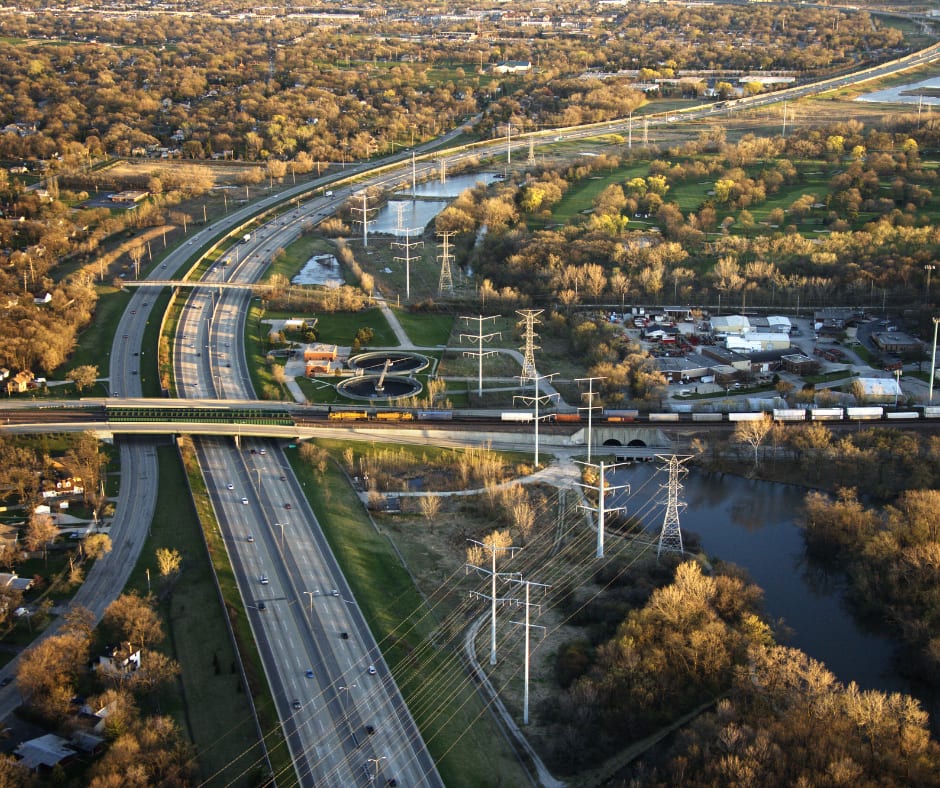 Excellent transport amenities are another perk of living in Bergen County. For starters, there are 3,000 miles of well-maintained roadway where you can go out for a spin whenever you want to explore the county and the surrounding areas. NYC is a short trip away should you wish to partake in the city's famed arts, culture, and attractions.

The Port Authority of NY and NJ operates the Teterboro Airport. It mainly handles light air traffic and private jets and comes in handy if you want to travel to and from your Bergen County luxury home without the hassle of commercial airports. For international travel, LaGuardia, JFK, and Newark Liberty Airports are pretty close to most communities and towns in Bergen County.
6. Schools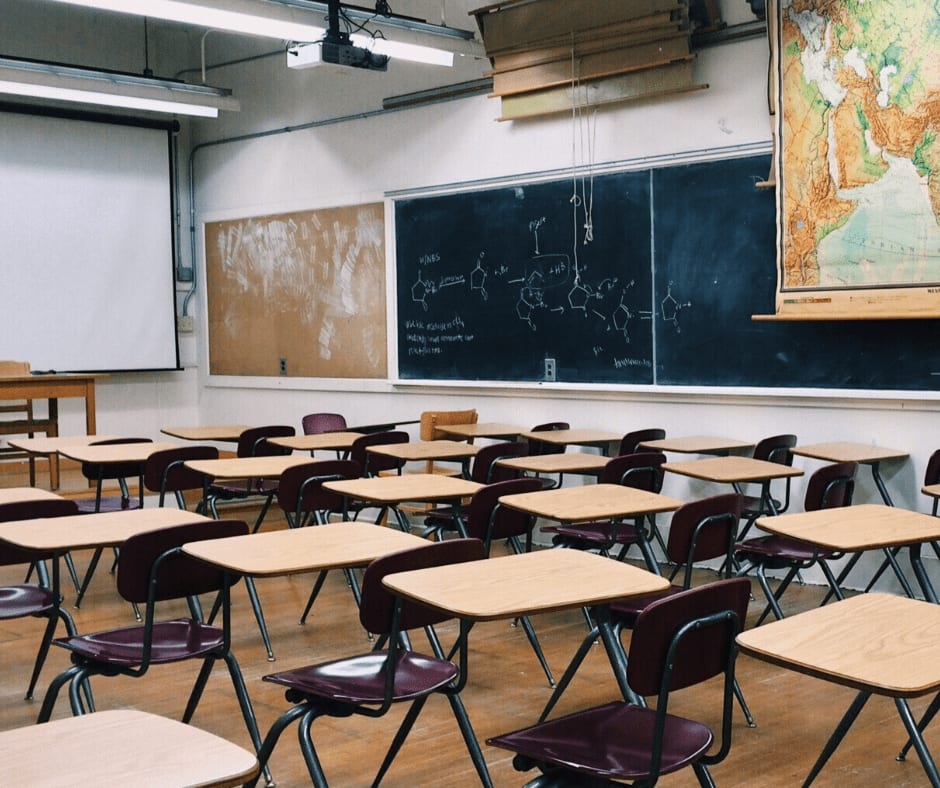 Bergen County is known for its top-rated schools, both private and public. Most elementary, middle, and high schools in Bergen County have achieved Blue Ribbon status consistently, attesting to the high education standards. Regardless of where you decide to settle after moving to Bergen County, you'll find a school district with the finest educational institutions. You can learn more about each school district by checking out the
New Jersey School Boards Association
website.
7. Housing
Despite its higher standard of living, Bergen County has lower rental and home prices than New York City. It's no surprise that many residents work in Manhattan and commute to and from NYC. According to the latest
Bergen County real estate report
, the average sales price for a single-family house is $679,000, while the average home value is $616,500.

In 2021, the total residential sales in the county were 8,390. On average, houses stayed on the market for 41 days before getting sold. The average sales price for Bergen County Condos in 2021 was $455,927, while the median sales price was $382,000. The total number of condos sold that year was 3,200, and the average number of days on the market was 59.

This clearly shows how competitive the market is and that demand will grow in the coming years. There's also a variety of beautifully crafted homes throughout Bergen County. You can find different styles and architecture, from classic center hall colonials to Hampton-style mansions. What's more, these homes come with gorgeous scenery surrounding them.

If you're thinking about relocating to Bergen County, contact Taylor Lucyk about the property you've been eyeing before it gets sold. The Taylor Lucyk Group is committed to helping you find the perfect luxury home in Bergen County for you and your family. All you need to do is contact them and tell them about your needs and preferences, and they'll do the rest.
Rounding Up
If you've always wanted to live in NYC suburbia but far away from the hustle and bustle of The Big Apple, there's no better place to relocate to than Bergen County, NJ. With most communities having only a few thousand residents, you can enjoy a laid-back semi-rural lifestyle right next to the metropolis that NYC is.
As the go-to Bergen County real estate experts, the
Taylor Lucyk Group
is there to redefine your real estate experience when buying a home in the area. With annual sales exceeding $120 million, the team of agents are the most dynamic, respected, and top-performing realtors in New Jersey. You can contact the team by emailing
[email protected]
or call/text (201) 360-1292 to discuss your home needs and preferences.