After the past two years, it's safe to say that Americans are facing an extended period of cabin fever. But if you're one of over 955,000 residents who own Bergen County homes, you're in luck. With seemingly countless hiking trails located throughout Bergen County's parks and woodlands, an all-day getaway is right in your backyard.
But it's not just the impressive plethora of hiking trails that make Bergen County such a desirable location. With over 50,000 new residents who have rented or purchased Bergen County homes in just ten years, Bergen County is facing a population boom nearly unprecedented in its history, which is reflected in its houses. Bergen County real estate is hot right now with some cities reporting a median sales price as high as 33% compared to the same time last year.
It's no wonder why the average property value of Bergen County homes was placed at over $576,000 in September 2021. It's a county that's easily accessible, with ample job opportunities as well as a calmness and serenity unparalleled in New Jersey. This extends to the natural habitat, as well. No matter what level you are in your hiking skills, you'll find plenty of trails to choose from in Bergen County.
How do I determine my hiking skill level?
A diverse system of hiking trails is generally divided into three stages in the continental U.S.: beginner, intermediate, and advanced. It's no different in Bergen County. While some websites and guides may use substitute ratings such as easy, moderate, or difficult, the classifications are the same.
A beginner-level hiker can be either someone who is just beginning a hiking practice or someone who would prefer to take a slow and relaxed pace. Both distances and elevation are relatively minor, often marked by flat surfaces and easily maneuverable terrain.
An intermediate-level hiker is someone who generally has some hiking experience under their belts, preferably on trails that may take several hours to complete. Inclines on an intermediate trail might sometimes reach 500 feet or higher; and while intermediate hikers may start at a faster pace, they frequently find they have to gradually decrease it once the terrain becomes trickier to navigate.
An advanced-level hiker typically will have experience in all-day hikes and under varying weather conditions—some of which can intimidate both beginner and intermediate hikers. While advanced hikers might find themselves traveling multiple levels of trails, they may plan their hikes several days in advance and sometimes use additional tools, equipment, and resources to navigate particularly treacherous inclines and terrain.
The Best Hiking Trails in Bergen County
Owners of Bergen County homes and visitors to the area can choose from some of these popular trails based on their hiking level:
Teaneck Creek Conservancy (Teaneck, NJ)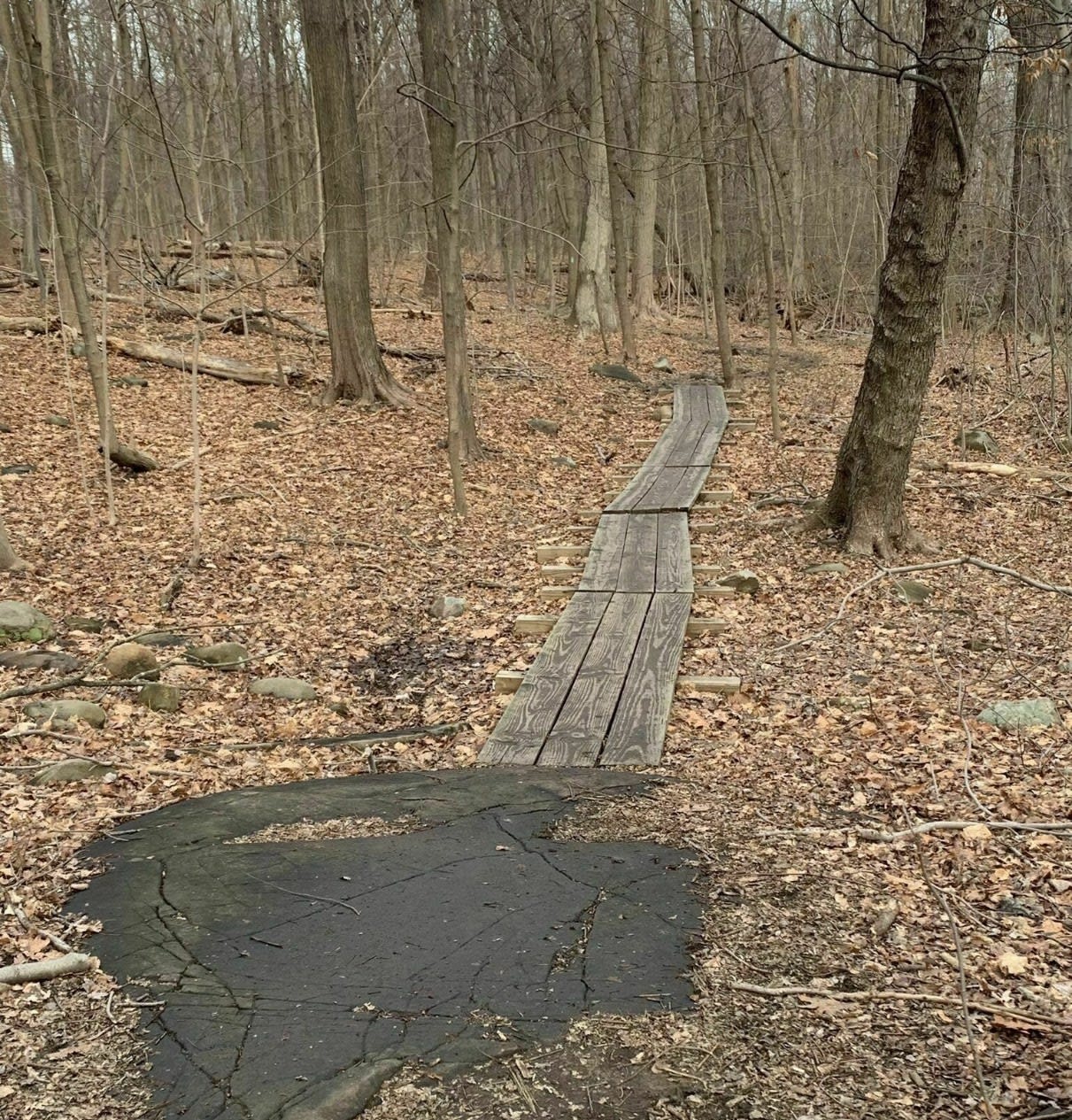 Credit: AllTrails
Level: Beginner
While Teaneck Creek Conservancy only contains approximately two miles of trails, the vast 46-acre conservation land makes the perfect family getaway. Spearheaded in 2021, the conservancy was designed to reclaim a former dumping ground at the intersection of Routes 80 and 95 from mountains of debris, waste, and hazardous materials and restore it to its original outdoor beauty. Both an educational resource, a sustainable initiative, and an outdoor adventure, Teaneck Creek Conservancy is the perfect place to get started as a hiker while taking in the natural splendor of Bergen County.
The Shore Trail at Palisades Interstate Park (Alpine, NJ)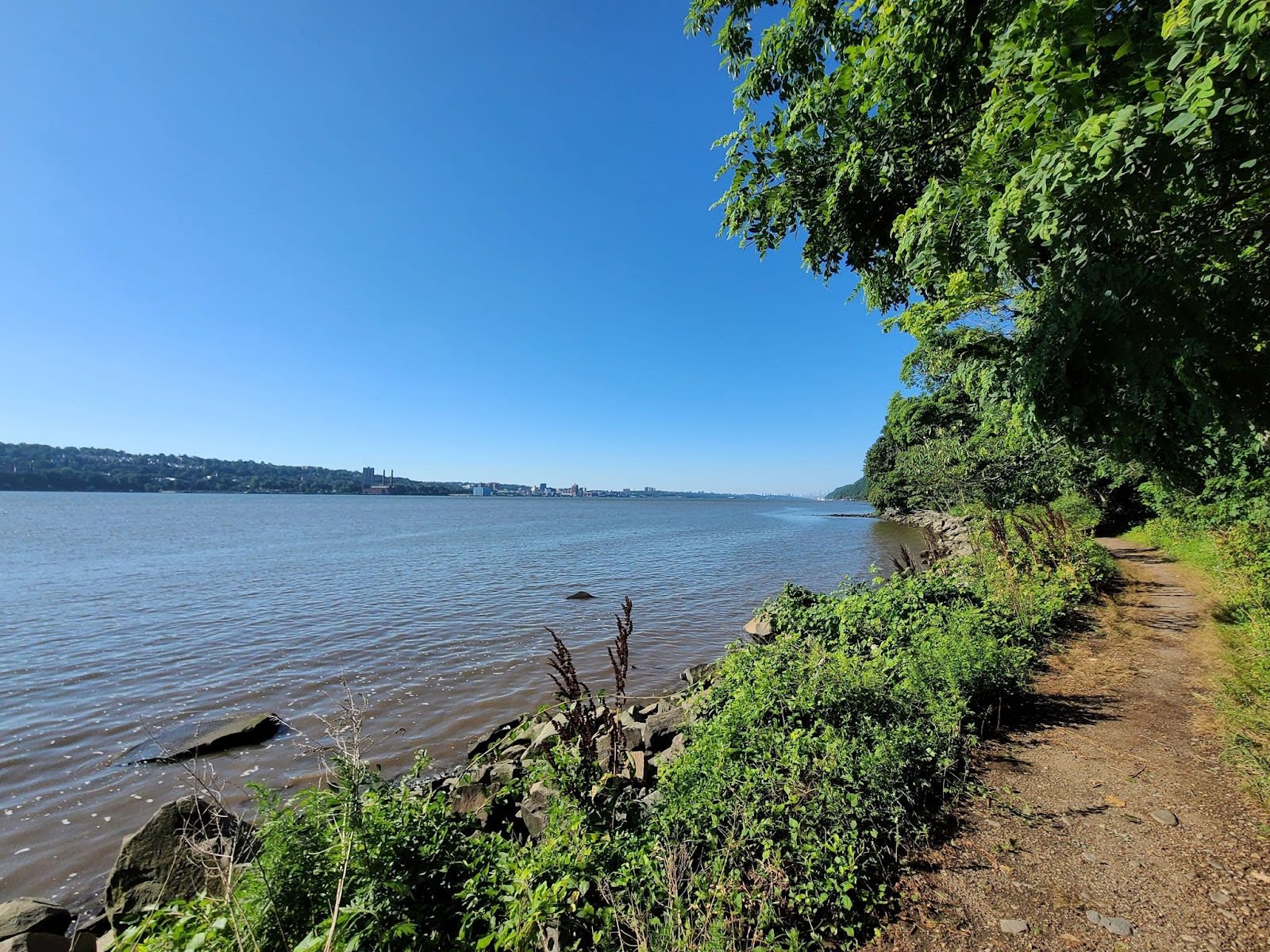 Credit: AllTrails
Level: Beginner to Intermediate
Alpine boasts some of the most beautiful homes in Bergen County. It also plays host to Palisades Park, a sprawling 12-mile strip of cliffs, plains, and breathtaking scenery along the Hudson River. With over 30 miles of available trails for hiking and cross-country skiing, both beginners and intermediate hikers can choose to take a leisurely riverside stroll or make an all-day adventure out of their visit. But visitors to the Shore trail have a special bonus; the Cascade, a man-made waterfall first constructed in 1874 and reaching over 100 feet high.
Campgaw Mountain (Mahwah, NJ)
Level: Beginner to Advanced
One of the reasons for the increased interest in Bergen County homes is their proximity to ski trails. While New Jersey may not have the status of the Rockies or New England as a top-place ski destination, there are plenty of reasons for snow lovers to come to Bergen County. And Campgaw Mountain is just as good as any. Open year-round for both skiers and hikers, Campgaw trails can be as simple as a leisurely stroll along the base of the mountain to strenuous treks which can take hikers almost 750 feet in elevation at some of the higher trails.
Ramapo Mountain State Forest (Passaic and Bergen County)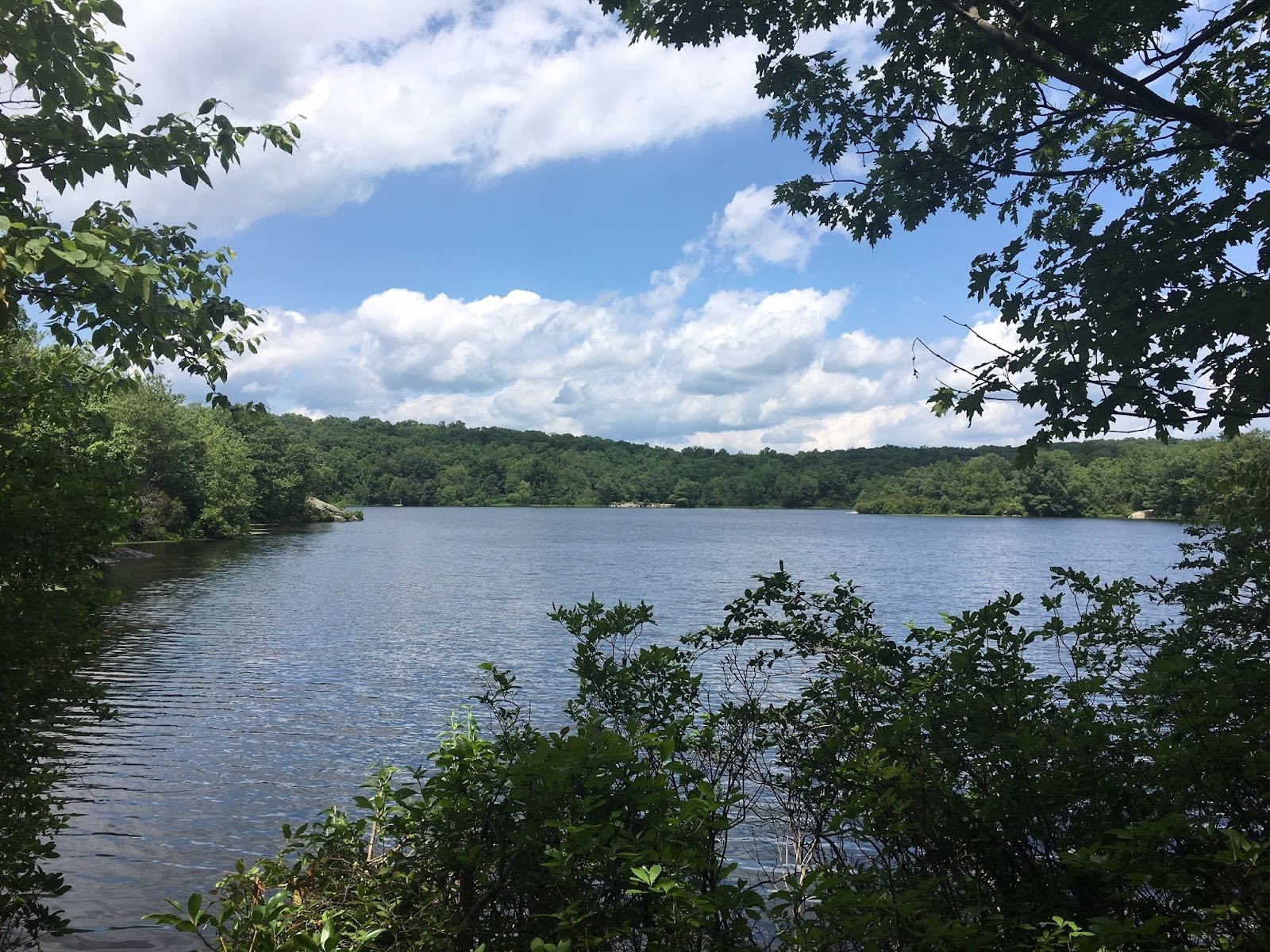 Credit: AllTrails
Level: Intermediate to Advanced
With a range that spans two separate counties in northeast New Jersey, Ramapo Mountain State Forest might be known as one of the area's most famous hiking locations and is popular with owners of Bergen County homes who want a challenge. With over 4,200 sprawling acres and elevations reaching as high as 1,100 feet, it has drawn enthusiastic hikers for over one hundred years.
Regardless of your skill level, you'll be able to enjoy a hike at Ramapo Mountain State Forest. Winding old roads and historic trails allow for leisurely walks with the family, while difficult rock scrambles pose a challenge for adventure-seekers. If you're hoping to enjoy some scenic views, you're in for a treat – from various rock outcroppings along the trails, you'll be able to enjoy sprawling vistas of the surrounding area and the 120-acre Ramapo Lake.
Ready to relocate to the area so you can start enjoying one of the many hiking trails? When you're ready to buy Bergen County homes, you'll find no shortage of options. Why not turn to a trusted agent who knows the community just as well as they know Bergen County real estate? Guidance and insight are just a click away. Contact Taylor Lucyk to find out more about the real estate market in New Jersey.