Homebuying can be a stressful and tedious process. You may not even know what to look for. Luckily for you, we've come across one city that has everything one could wish for. Bergen County is a family-friendly community with beautiful homes, amazing schools, and plenty to offer. Homebuyers and renters should consider living here for many different reasons.

Continue reading to discover the top eight reasons why Bergen County is a great investment for those looking to purchase a home.


Affordable Real Estate
Many of the homes in Bergen County are affordable—neighborhoods here have some of the lowest property tax in all of New Jersey. Residents have the luxury of living within proximity to Manhattan and New York City while not having to pay what one would have living in these cities. Prices for homes can range from $200,000 to over $1,000,000. No matter your budget, there is something available for you.
Perfect for Raising Children
Bergen County is an excellent place to raise children. This county has many excellent schools that are highly ranked, such as Glen Rock High School, which has won the National Blue Ribbon Award. Almost all public and private elementary, middle, and high schools have achieved Blue Ribbon Status. New Jersey also had the second-highest high school graduation rate, and in 2016, around 90% of public high school students graduated. Many graduating students from these schools typically go on to further their education at universities.

Bergen County is also rated as one of the safest counties to live in. New Jersey Family Magazine ranked 29 of Bergen County towns in the 2017 Top 100 Best Towns for Families in New Jersey. One of its neighborhoods, Glen Rock, ranked at number 3.

Many members of the community report they feel safe and welcomed living here. Every neighborhood in Bergen County has been reported to be family-friendly, and many single families live in the area. There are various recreational programs for children, such as baseball, soccer, swimming, bike riding, and skateboarding. Anyone moving to Bergen County with a family will always have something to take part in for both children and adults.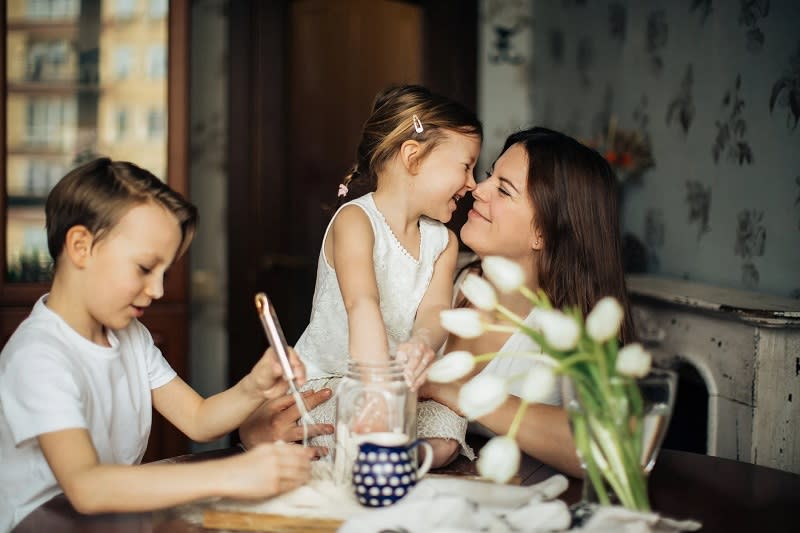 Public Transportation
Commuting in Bergen County is convenient and easy. There are plenty of buses and trains available, as well as several interstates that come through this area: Interstates 80, 95, and 87. Along with these are Garden State Parkway and Palisades Interstate Parkway, which are connected to New York, Pennsylvania, Delaware, and more. Most trains offer an easy commute to New York City. Their train services include the Bergen County Line, the Main Line, and the Pascack Valley Line. Several bus services are available from the New Jersey Transit, along with a few private companies such as Academy Bus Lines, Coach USA, and DeCamp Bus Lines. Bergen County is part of the New York City Metropolitan Area and is located directly across the George Washington Bridge from Manhattan. Being able to use these many options for travel also means being able to save money on parking fees and gas. Residents can also take the ferry across the Hudson River.

When it comes to air travel, Bergen County has the Teterboro Airport, which holds smaller aircraft, particularly private jets. For commercial travel, Newark Liberty Airport, John F Kennedy Airport, and LaGuardia Airport are not far from the area. With all of these options available, getting to and from Bergen County and New York is easy. It also lets residents take advantage of opportunities in New York City while still being able to reside in a more affordable area such as Bergen County.
Beautifully Crafted Homes

Every neighborhood in Bergen County has a number of different styles and architecture, from Hamptons-style mansions and contemporary custom builds, modern farmhouses, mid-century Cape Cods, and many other popular styles. Many of these homes are built differently from each other, so no home is the exact same. 

Any home purchased here comes with gorgeous scenery surrounding it. The scenery is one of the best aspects of living here. Many of the neighborhoods in Bergen County are surrounded by rivers and lakes with mountains in the distance. Some neighborhoods such as Franklin Lakes and Saddle River are more on the higher end in terms of pricing, where areas such as Hillsdale are priced lower to accommodate more single families. No matter the price point, homebuyers are guaranteed a beautifully structured home in Bergen County. 
Plethora of Activities
There are many small local shops and shopping malls that residents can enjoy. Some of the biggest retail spots are located in Paramus, which is a city in Bergen County. These shopping centers include Garden State Plaza, The Shops at Riverside, Paramus Park, and The Outlets at Bergen Town Center. There are also many parks that offer various recreational activities such as tennis, soccer, baseball, jogging, and more. One park in particular, Washington Lake Park, has daily activities for residents to take part in and holds special events. It also allows people to host their own events at the park. This is perfect for those who want to raise their family in an area where there is plenty to do and want their children to be active.
Tasty Dining Options

The dining options in Bergen County are endless. From high-end restaurants to local establishments, the vast amount of menu options and eateries in the county are some of the best options in the entire state of New Jersey. There is something for anyone to enjoy, whether it's classic American dishes or international recipes. 

Residents of Bergen County have access to a number of fine dining establishments that fit a wide range of budgets. If you're looking for a place that is more affordable, check out , which serves bowls of food at low prices, or Anthony Franco's, a local pizza spot. For more fine-dining options, there are quite a few to choose from. Ridgewood, a town in Bergen County, has dozens of exquisite dining options, such as a notable dining spot Raymond's, an award-winning restaurant that has the best breakfast in all of New Jersey. 
Affluent Community
Many upcoming professionals come to Bergen County for the job opportunities. With access to affordable housing and various transportation options, many career-driven people take advantage of these benefits. Living in an area that is close to New York means being able to take advantage of opportunities in the city while not having to pay the expensive housing costs of living there. Not only do people come to Bergen County to start their careers, but they also come here to retire. Wyckoff, an affluent community in Bergen County, is a popular choice for retirees. The average income for this community is high and has served as a home to many prominent people, including Joe, Kevin, and Nick Jonas of the Jonas Brothers. The community of Upper Saddle River is prominent with residents such as New York Giants linebacker Lawrence Taylor and tennis player Kristie Ahn. 
Great for Outdoor Enthusiasts
What's the best part of living in Bergen County? The gorgeous scenery and parklands around the county. From the 127 miles of ocean coastline to mountains and the spectacular views of New York City's skyline, this is an area that you do not want to skip out on. Residents have access to beaches, mountains, lakes, and nearly 9,000 acres of county parkland, all within a short distance. There are parks located in and near every single neighborhood in Bergen County. There are a number of outdoor activities such as jogging, bike riding, hiking, tennis and basketball courts, horse riding stables, ice skating, swimming, fishing. There are also a number of festivals and free concerts that take place in Bergen County, as well.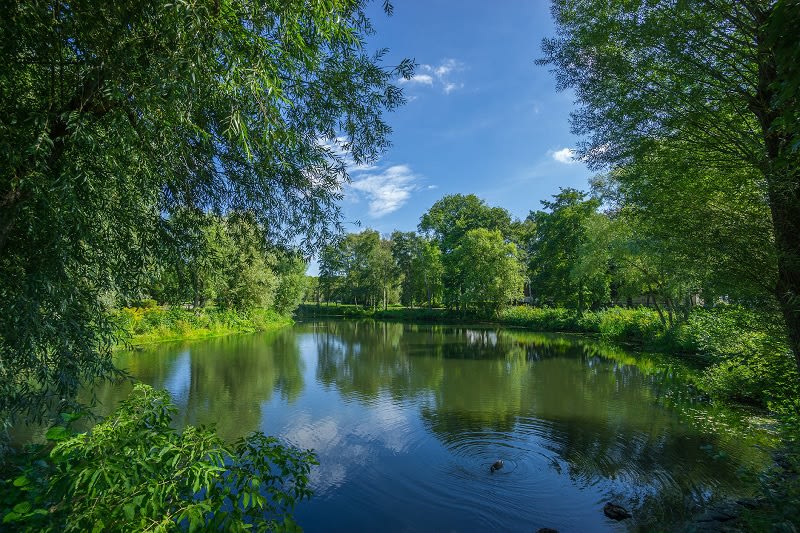 These are just a few of the reasons why you should reside and invest in Bergen County. It's currently the most populous county in the state, with around 95,000 residents. Bergen County has something to offer for everyone, no matter your age, budget, or personal interests. Homes for sale in Bergen County usually go off the market in an average of 45 days after being listed, so it's important for interested buyers to act fast. To learn more and to check out houses for sale in Bergen County, contact real estate agent Taylor Lucyk today.