Whether you're planning to sell your home or already have it on the market, home staging is a critical step to excite potential buyers during the open house. According to
the National Associate of Realtors (NAR) Home Staging Report 2021
, 47% of buyers' agents cited that home staging had an effect on most buyers' view of the home. 82% of buyer's agents said staging a home made it easier for a buyer to visualize the property as a future home. Staging affects the buyer's view of the home, promotes property value, and helps homeowners sell their properties faster. Thus, home sellers need to invest time and effort in staging their homes to enjoy these benefits.
However, some homeowners may consider selling their homes with furniture and belongings without staging. This could reduce the listing price, and it may take longer for a potential buyer to place an offer on the house. But what exactly is home staging, and how can you stage your Bergen County home to wow buyers? Read on to find out.
Follow these steps to stage your Bergen County home to perfection
What is home staging?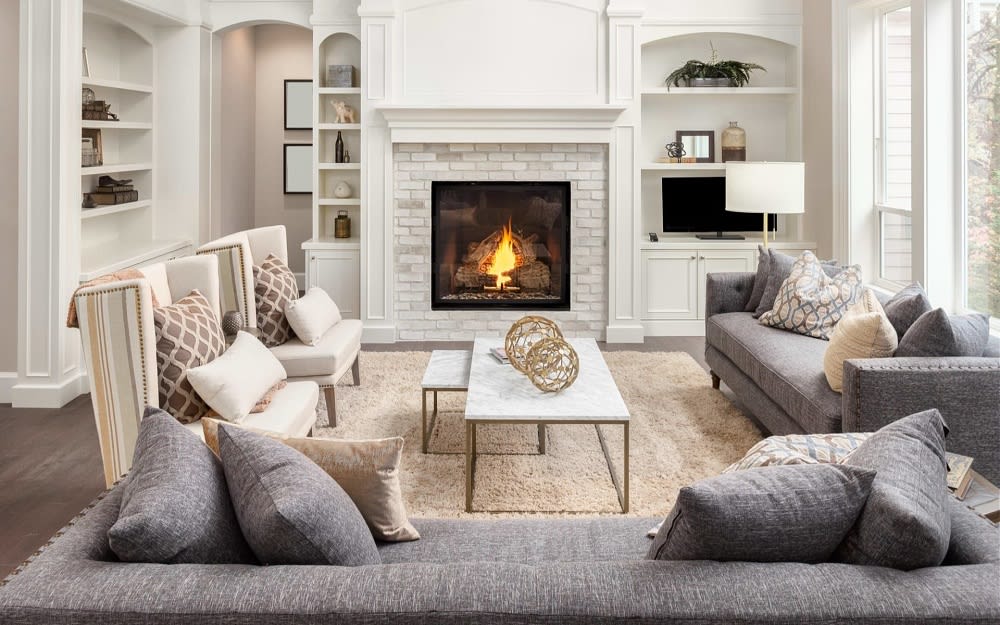 Home staging involves preparing the house for a potential buyer — or setting the stage — through decorating, cleaning, rearranging furniture, and other related aesthetic strategies. The intent is to present an appealing home to the most potential buyers and increase the chances of getting an offer. Although today's digital age allows you to list your home online before a potential buyer can tour it physically, the first impression of your home can make a huge difference.
With many homes for sale in the Bergen County area, it might help to stage your home, especially if you are looking to sell it faster. That said, here are some leading benefits of home staging in Bergen County:
Makes the best first impression:
Most homebuyers consider houses with stunning online pictures, especially when the home is more organized. Staging makes the first impressions that captivate potential buyers, increasing the chances of getting offers.
Step up the appeal:
Since clutter and dirt may accumulate in different areas in the house, staging makes the home look more luxurious, comfortable, and clean. This makes potential homebuyers think about how their lives would be elegant, comfy, and neat when they buy your home.
Makes it effortless to envision life in the home:
Homebuyers will likely use your home's spaces for different purposes. Staging lets you consider how potential buyers would use each room, making it easier to envision an easy life in your home.
Receive higher offers:
When potential buyers have a positive first impression and envision a perfect life in your home, they will consider your property more valuable. Besides simple fixes and deep cleaning, staging plays a critical role in promoting the value of your home.
Lessen time on the market:
A home that looks clean, spacious, luxurious, and comfortable usually captivates more potential buyers. This can also
lessen the time the home is spent listed
, allowing you to get an offer and sale of your property faster.
How to stage your Bergen County home to wow buyers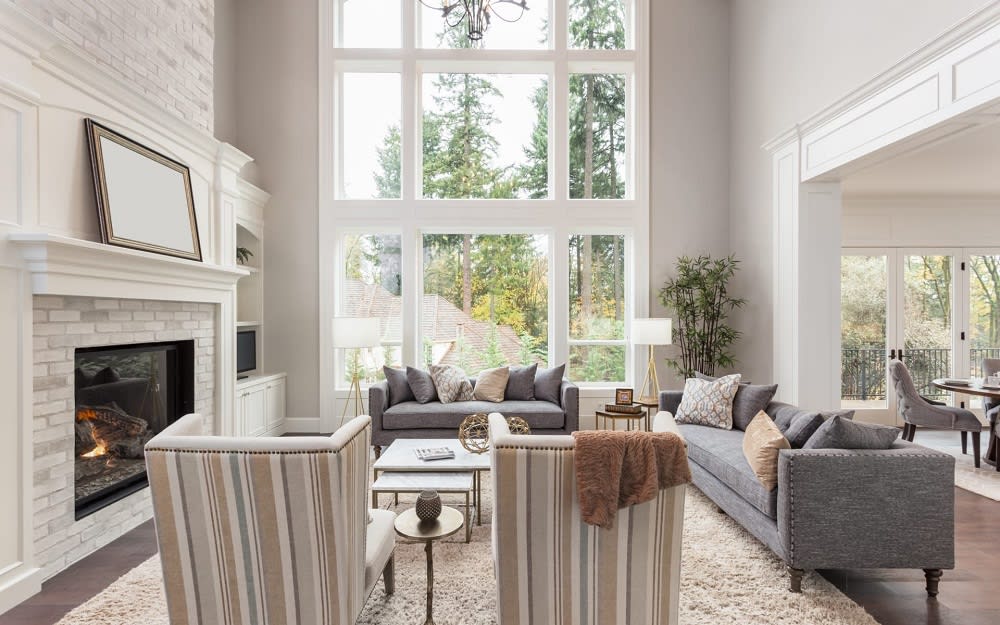 When potential homebuyers step into your home, they often wonder if it has enough space to fit all their things. They visualize their coffee table, dining room table, couches, bookshelves, kid's toys and bicycles, beds, clothing, and linens in your house. This makes staging an effective way to remove barriers preventing potential buyers from making offers on your home. By working with a real estate expert in your area, like
Taylor Lucyk
, he will offer his staging expertise to get your Bergen County home ready to list and sell.

Define spaces
Furniture arrangements in your home can keep homebuyers from making an offer, especially in a congested home with narrow spaces. Despite having a Bergen County property with a perfect neighborhood and a nearby school district, a home buyer might be turned off by walking into a crowded room and will likely not make an offer. Creating more open spaces and defining the functions of each room creates the impression your home has adequate space to fit your potential buyer's furniture and other things.

Declutter your home
Maximize space in your home by minimizing the clutter before the
open house
or creating appointments for potential homebuyers to tour your home. Generally, potential buyers will check your setting and open available storage areas, closets, and cabinets to know if the house has adequate room for their things. Decluttering different rooms and areas of your home gives it a different perspective and increases the chances of a potential buyer making an offer.
In addition, identify surfaces that require cleaning and rearrange certain items to create more room. For example, you can get labeled boxes or bins to store things and stack them neatly in a storage unit or garage. If you have unnecessary things, you can donate, throw away, give away, or organize a garage sale before the open house.

Patch and repair
Home staging is an excellent way to fix minor nicks, holes, scratches, and other features suggesting neglect to potential buyers. Begin with a melamine foam eraser pad and move between rooms, removing scuffs from the walls, mainly when trying to avoid repainting. Next, check water pipes, drainage, wiring systems, and any broken components of your home and repair them.


If you are selling your home with your furniture and other belongings, ensure you repair any broken items, including the washing machine and other electronic appliances you intend to sell with the house. The goal is to show potential buyers you value the home and have put effort into keeping it in perfect condition.

Keep it clean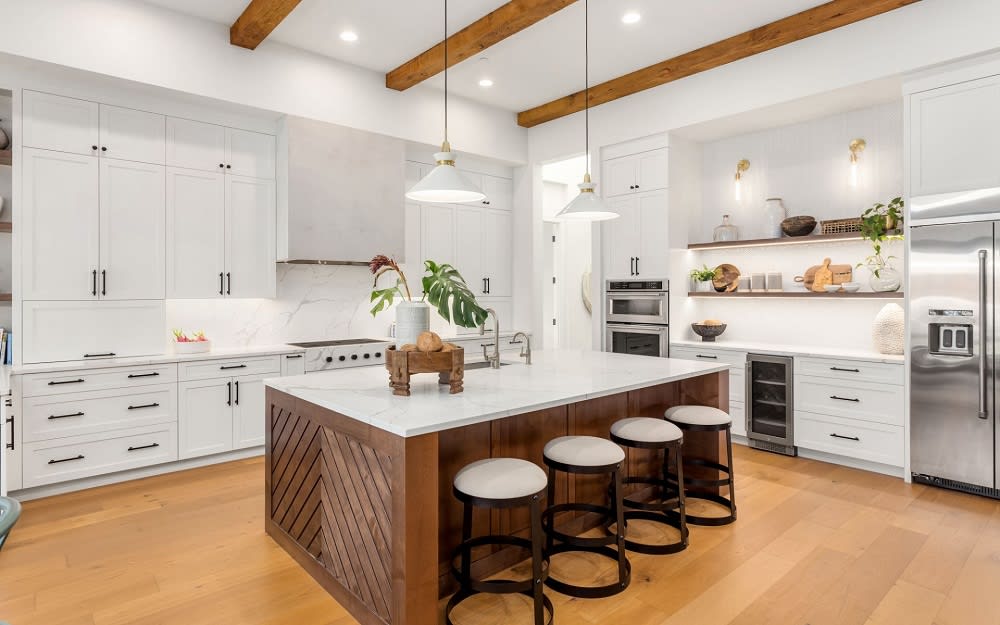 Among the most essential steps in staging a Bergen County home is deep cleaning it and creating an appeal for potential buyers. Deep cleaning can help the place sparkle, primarily focusing on areas potential buyers might check. For example, the basement, under sinks, kitchen appliances, and windows are some areas homebuyers usually check when touring a
home for sale
. Therefore, keeping your home really clean can help increase the chances of a potential buyer making an offer.

Focus on fresh air
Several extraneous items in your home can create a hostile environment, affecting the perceived property
value
. Placing a few healthy plants and flowers around the house helps freshen the air and add life to the space.
Opening your windows is essential to remove odors in your home and keep the air fresh before potential buyers arrive. You can also have small scented plug-ins in different rooms but keep them low to maintain a subtle, pleasant smell. Also, never forget to empty your trash bins, since it is the leading cause of unpleasant odors in the kitchen.

Brighten up the house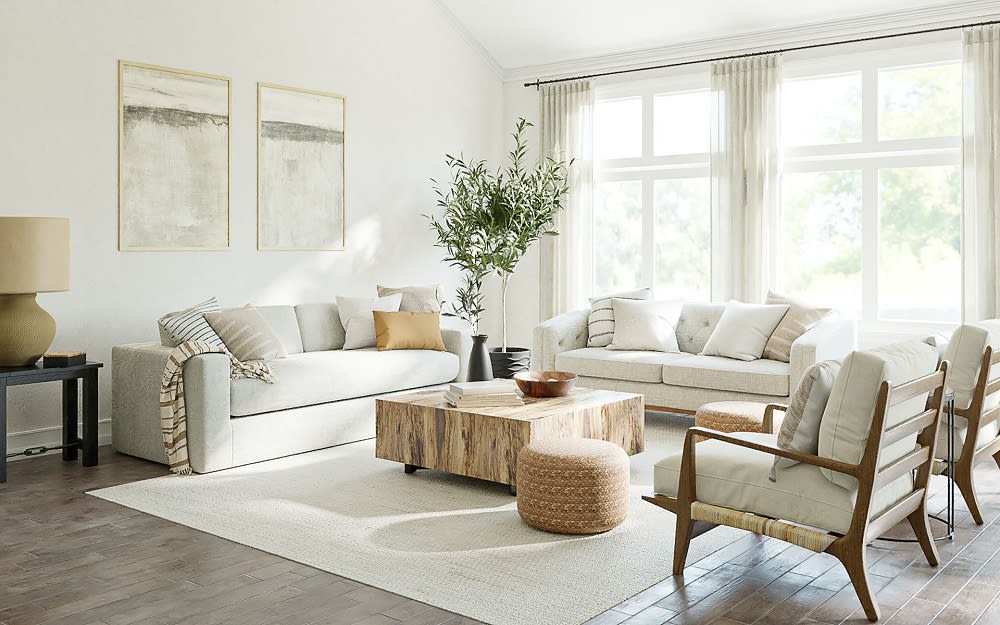 It is essential to brighten up each room when selling your house to let potential buyers have a better view of the space in a better light. Dark or partially lit rooms are often unwelcoming and could create doubt in the minds of potential homebuyers touring your home. So we recommend opening your windows and installing light, airy curtains to allow light into the house. Also, add mirrors to reflect natural light into different spaces and enhance the size of rooms.
Your indoor lighting also contributes significantly to brightening up your home — and makes rooms appear bigger, more spacious, and cleaner. For example, you can place a vertical floor lamp in a corner or a light on the side table to make your home appear brighter and more sizable. In addition, ensure you fix any lighting issues — especially in the basement — to allow potential homebuyers to feel welcomed and better view specific/utility rooms before making an offer.

Rearrange furniture
Since creating more space is essential in staging a home, rearranging furniture can help generate a much more open, walkable area. This enables buyers to navigate your home effortlessly and better visualize their furniture in each room of your house. If you have unnecessary furniture, consider removing it, especially oversized and damaged pieces. Then, you can rearrange the remaining furniture and make the room appear as spacious as possible.

Depersonalize the home
Most homeowners personalize their homes with personal items like family photos, making the house comfortable and peaceful. But when preparing to sell the house, depersonalizing can help buyers envision the space without distractions when touring the home. This could create a relaxing environment for buyers, prompting them to feel at home and consider making an offer.
Ready to sell your Bergen County home?
Staging your home to entice potential buyers is a significant investment and one of the most cost-effective methods to potentially get an offer and sell your house faster. With a Bergen County real estate professional, you can make the necessary changes — depending on the layout and size of your home — and get the most out of home staging. This allows you to have peace of mind that your home is in the right hands and to avoid the hassle of waiting several months before getting an offer.


The Taylor Lucyk Group
are top Northern New Jersey real estate agents in Bergen County and are passionate about helping home buyers, and sellers buy and sell homes effortlessly. Contact them if you need help staging your home to captivate potential buyers and sell your home quicker.