Knowing what's happening in the Bergen County real estate market is crucial to a successful home purchase. There are wild New Jersey housing market trends as demand outmatches the for-sale home supply recovery.


Bergen County is a county in New Jersey comprising 70 cities. There are over 18,000 homes for sale in Bergen County, ranging from $100,000 to $25 million. Experts believe you should buy or sell your home in 2022. There were incredible numbers in 2021 that created a profitable year for real estate sellers, and you can expect the same this year with house prices rising. The low housing supply and high buyer demand mean you have to navigate a highly competitive market. The issues driving this crazy real estate market include:
High demand
The demand for houses is high, leading to more competition and bidding wars with competitive offers. In 2022, buyer listings continue to outpace the number of homeowners willing to sell. Any house listed on the market gets multiple bids within a short time. Some people are afraid to make an offer worrying it won't be enough.


Today there are multiple bids on several properties. There might be an average of six to 12 offers per property with $50k above the asking price. Franklin Lakes homes in decent condition get multiple bids and sell way above the list price. For example, a townhouse is likely to get multiple offers from other buyers, with one home likely to receive an average of at least four offers.


Homes are selling in just 38 days on average. The speed of sale contributes to today's competitive housing market, which causes low inventory. Several factors contribute to this high demand. For example, an increasing trend of city dwellers moving to the suburbs drives this increased demand. Renters are becoming homeowners, with millennials and Gen Z buyers purchasing homes. As the millennial generation transit from rent to homeownership, they will increase the demand.


However, this demand will slow down as more houses hit the market. This will take the pressure off buyers fighting to get a property.
Low Inventory
Inventory is at an all-time low in 2022. Since the pandemic, the housing supply has fallen dramatically, with inventory more than halved. Reports have shown that the current inventory supply of Upper Saddle River luxury homes for sale is low, turning house hunting in Bergen county into a sport.


The high demand seen in the last couple of years has created a low supply and less Paramus property for prospective buyers. Because of higher purchaser demand, the market is likely to run out of Upper Saddle River houses for sale.


You're likely to see offers that go over the asking price. The fantastic news for sellers is that the market will be more competitive than in 2021, especially within the first few months. Inventory remains low and will need time to level out. In 2022, there will be more inventories which will reduce the buyer's anticipation of winning a bid.
Home prices are still rising
Home prices continue to rise in Bergen County. The median sales price for a single-home family in Bergen County is up in 2022 compared to 2021, selling for a median price of $570k. As a result, fewer Saddle River homes were sold in February 2022 than last year. While there's no bubble to burst, costs may continue to climb as high as last year.


Spring is usually the best time to sell your Franklin Lakes house. Sellers put their homes on the market and receive the highest offers, with Saddle River houses selling in the shortest amount of time.


Home sales have been down for the last five months of 2021 and have continued into 2022. However, the peak for prices won't occur until late summer 2022, as the economy continues to grow.
How hot is Bergen County's real estate market?
In Bergen County, residential real estate has been increasingly on the rise since the pandemic began. Buyers are waging bidding wars and running prices up as they grapple over the most desirable homes in Bergen County, like Saddle River homes. In February, the median listing price in Bergen County, New Jersey, was $569k, with a median listing price per square foot of $380. The median sales price of condominiums and townhomes was over $500k, increasing yearly.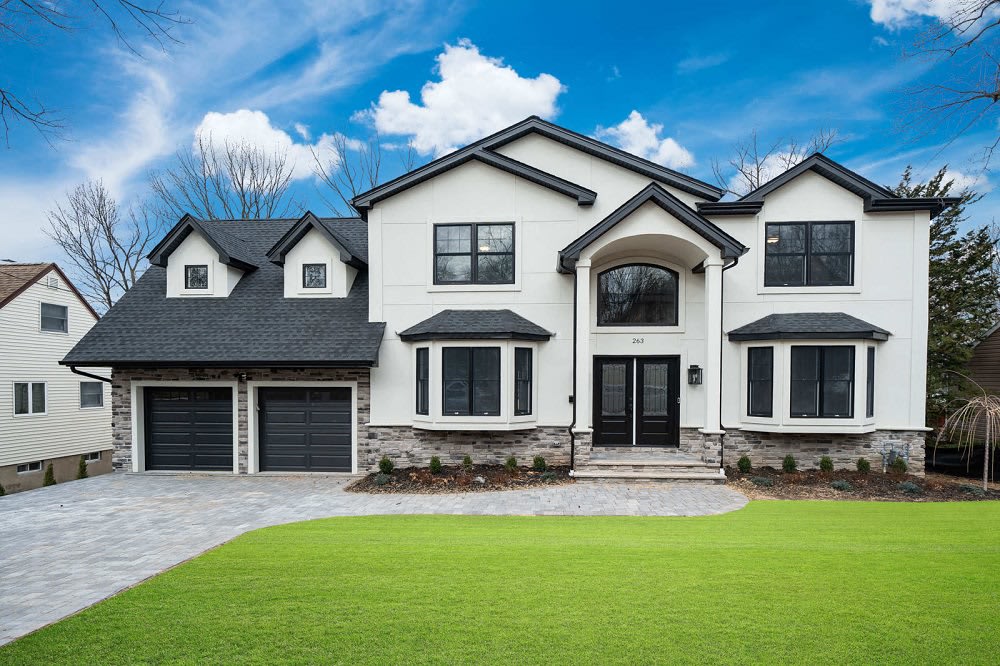 The top 10% of properties sold in Bergen County have prices of at least $1.2 million, which is up from the year before. Most of these properties are single-family homes, condominiums, and townhomes. Franklin Lakes homes are some of the best-selling properties In Bergen County.
Franklin Lakes condos
and townhomes are the best-selling properties. The number of Saddle River properties for sale in Bergen County is low due to a competitive market with homes selling much faster.
Before buying or selling a home in Bergen County, New Jersey, work with Taylor Lucyk, your local real estate expert, to help you with every detail throughout the real estate process. The low housing supply coupled with high buyer demand means increased prices for a buyer. Taylor will help navigate the highly competitive market and negotiate your offer through bidding wars with multiple offers situations.

When entering a bidding war, he will do everything in his power to get ahead of the competition. Taylor can help you write a firm offer using his extensive experience and expertise. For example, you can wave some of your contract contingencies or the conditions that a seller must meet before purchasing.
Now is the best time to sell
Capitalize on the early spring market if you're looking to sell your Saddle River home. Sellers are likely to enter the market in spring, boosting inventory. However, spring is also the most competitive period to buy Saddle River estates.


Some people are ready to make great offers when they find the perfect home. Buyers are seizing the opportunity of the early spring market after missing out on purchasing a home for losing out in a bidding war. Families usually want to settle in their new home before summer begins so they can register their children in school.


Many creative ways can give your home an inviting sense of spring and increase its curb appeal. Work with Taylor Lucyk, your Bergen County real estate expert, to assist with staging your home and getting it ready to sell. Use excellent tips to increase the appeal of your home, such as opening spaces, adding more light, and adding some pops of color to make your home stand out.
In summary
In the current US housing market, supply chain disruption has seen buyer demand exceeding housing supply. Purchaser demand is strong in Bergen County, with sales surging in January. Expect 2022 to continue being extraordinary and set even more records in Bergen County real estate. The factors that drove high price growth in 2021 will follow in 2022. You are likely to see prices rising at a high level for the first few months in Bergen County.


When looking to sell your home, work with the
Taylor Lucyk Group
to craft a strong listing at a competitive price. Taylor Lucyk is the agent you need to help you navigate the rumbling market. Contact her today to get started!