Bergen County is a county in New Jersey that has many great attributes, such as friendly communities, beautiful homes, and a large number of recreational activities. There are several neighborhoods in Bergen County that offer a number of different benefits for everyone. Not sure which one is right for you? Check out these neighborhoods and see which one is the best fit!
If you're looking for an area that offers beautiful scenery and the perfect amount of privacy, then this is the neighborhood for you! Not only is this area surrounded by gorgeous lakes, but it also offers beautiful 19th-century homes. Along with all the amazing scenery that this neighborhood has to offer, it also comes with some fun outdoor activities to enjoy. The Franklin Lakes Nature Preserve offers activities such as fishing, boating, kayaking, and even stand-up paddleboarding. Franklin Lakes is the perfect neighborhood for outdoor enthusiasts.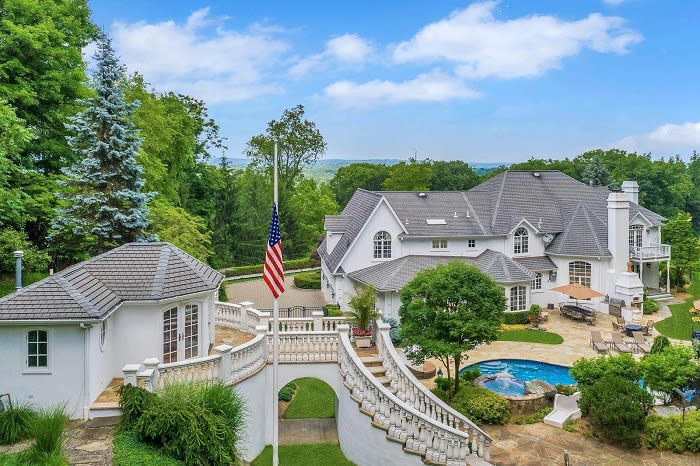 Glen Rock is a small, cozy neighborhood that offers various types of homes, from classic ranches to townhouses. Most residents that reside in Glen Rock own their homes. This area is also in close proximity to downtown, which means access to lots of restaurants, coffee shops, and parks. There are also two train stations nearby that connect to Manhattan's Pennsylvania Station. Living in Glen Rock means being able to live in a safe, welcoming environment that also has access to top-performing schools. Education is valued in this area, and most residents have a college degree. This area is perfect for families looking for a kid-friendly town with an excellent education system and a welcoming community.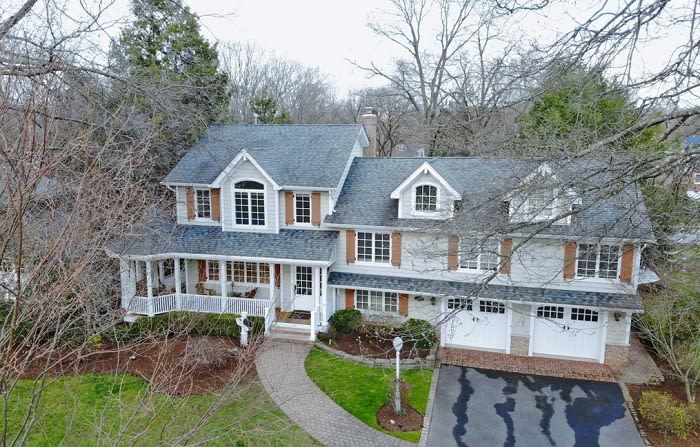 Mahwah
This suburb offers a community feel created by the friendly residents of this area. In terms of transportation, Mahwah offers buses and trains for getting around the area. These modes of transportation also have direct access to New York, which can be reached in under an hour. The overall atmosphere of Mahwar is quiet and calm. The neighborhood is kid-friendly, so it's perfect for raising a family. It's also a safe neighborhood with a low crime rate.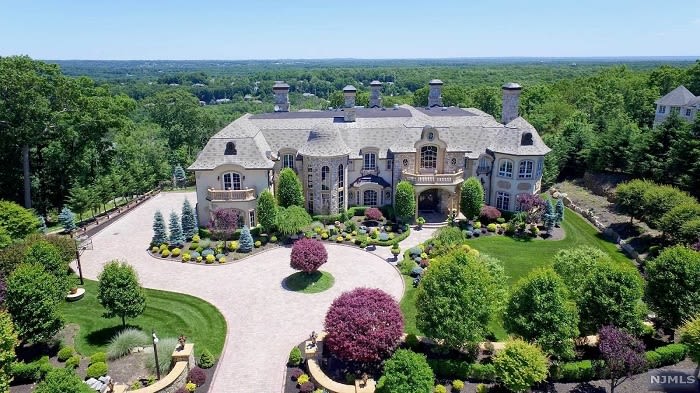 Montvale
Homebuyers looking for an area with elements of urban living with plenty of activities to do should strongly consider living in Montvale. Montvale is one of the best and safest places to live in New Jersey. Living here comes with many great benefits, including having beautiful scenery all around and beautifully structured homes everywhere. These homes are also affordable and have low property taxes. In terms of commuting in Montvale, there is little traffic to deal with while getting around the area. The commute is not far from New York and is 30 miles northwest of Times Square. Although it may seem like a quiet area with not much to do, there are several amazing restaurants and local shops to visit. For families, this is a great place to raise children —Montvale has great public and private schools along with youth sports and recreational programs. In comparison with other neighborhoods, there are also local shops and restaurants to enjoy in Montvale.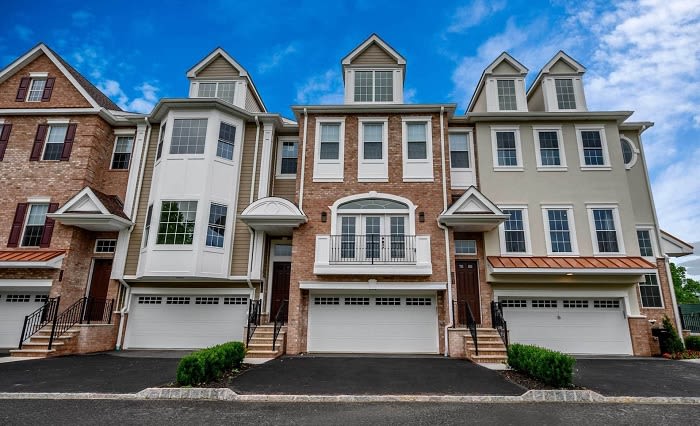 Paramus is a suburban area that is close to New York and has access to many highways. It is also a small, quiet, and peaceful neighborhood. Many homes for sale in Paramus have several different housing styles, including mid-century Cape Cods and large contemporary single-family homes. It's a great area for jogging, bike riding, or just taking a daily stroll. The best perk of living in this neighborhood is that it has access to one of the best malls in New Jersey—Garden State Plaza. Garden State Plaza contains 335 businesses ranging from department stores, to several food spots, and premium brands. Along with this shopping mall is Paramus Park, which has over 100 businesses, such as Old Navy, Macy's, and other big department stores. In addition, there are a variety of food spots in the area to enjoy. Paramus is perfect for residents who want to indulge in lots of retail shopping.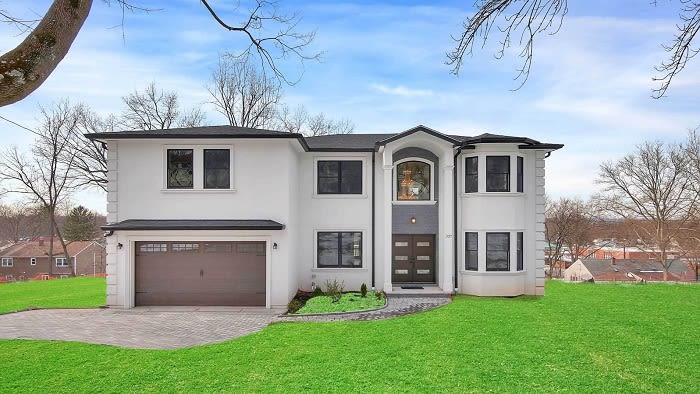 Homebuyers looking for well-built single-family homes should consider this neighborhood. Ridgewood is a small community that contains plenty of fun hobbies in the area yet is close to other cities such as Paramus, which has the best malls in New Jersey. Additionally, this neighborhood is only 15 miles away from New York. This is perfect for residents who still want to reside in New Jersey but still want close proximity to New York. There are many activities for individuals or families to enjoy with all of the parks and sports facilities available in the area, including both soccer and baseball fields, swimming pools, fishing, and ice skating in the winter. The downtown area contains great places to shop, drink, and eat. Ridgewood has dozens of tasty dining options, such as Raymond's, an award-winning restaurant that is considered to have the best breakfast in New Jersey. All in all, Ridgewood is the best option for families looking for access to plenty of hobbies and delicious eateries.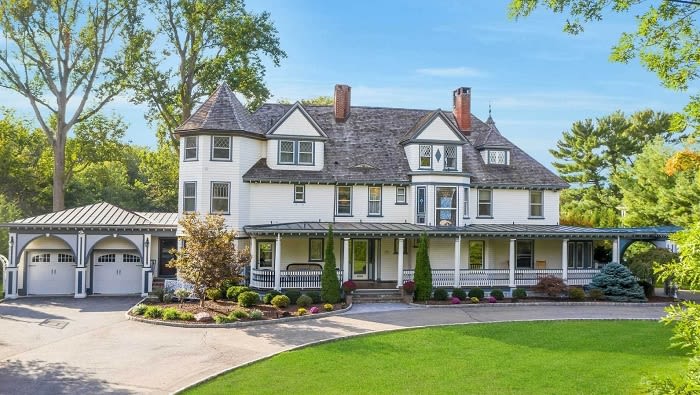 River Edge
River Edge is one of the best communities in New Jersey to live in. The town itself is small yet full of opportunities and great for young families. Residents from River Edge are just minutes away from Van Saun County Park. This park has amazing attractions such as train rides, a zoo, pony rides, and baseball fields. There are also local libraries and a pool available for those who reside in the area. There is always something fun and interesting to do for everyone. Since River Edge is close to Paramus, residents will have access to various shopping malls. Students who attend public school in River Edge are eligible to attend secondary education programs by the Bergen County Technical Schools. Residing in River Edge can aid in setting your children up for success in the future.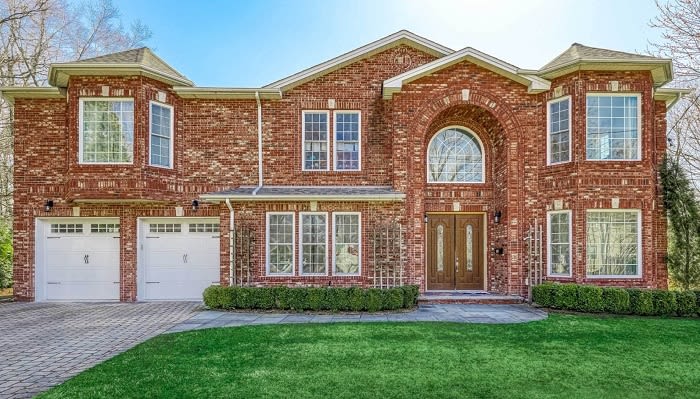 River Vale
River Vale is a suburban township that is described to be a peaceful environment with lots to do and enjoy. With impressive recreational facilities and three golf courses, there is always something to do in River Vale. In comparison to the other neighborhoods, it's one of the more affordable options. In 2019, River Vale was ranked #1 for the safest city in New Jersey, so residents don't have to worry about any safety concerns. Locals also have access to Four Corners, which is a shopping center that contains small shops, restaurants, and services. River Vale also hosts sponsored parades at Four Corners for residents. There are plenty of advantages to living in River Vale, which is why in 2007, CNN Money Magazine ranked it as the 29th Best Place to Live in the US.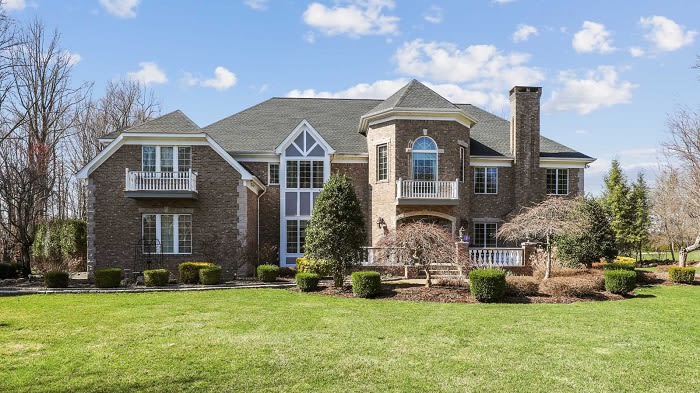 Saddle River is a small and private community. The great thing about living in Saddle River is the low taxes—it has the lowest property tax in all of New Jersey. There are many home styles in Saddle River, and no house is built exactly the same. Housing options here include English country estates, grand stone manors, and French chateaus. In terms of dining options, there is Saddle River Cafe, a casual eatery with delicious menu options such as seasonal entrées, açai bowls, and cold-pressed juices. If you're looking for activities for all ages, Rindlaub Park has lots to offer. This local park has recreational activities along with a jogging trail and tennis courts. There is even an amphitheater that hosts special events throughout the year. Living here comes with long-term benefits that buyers should consider when finding a home.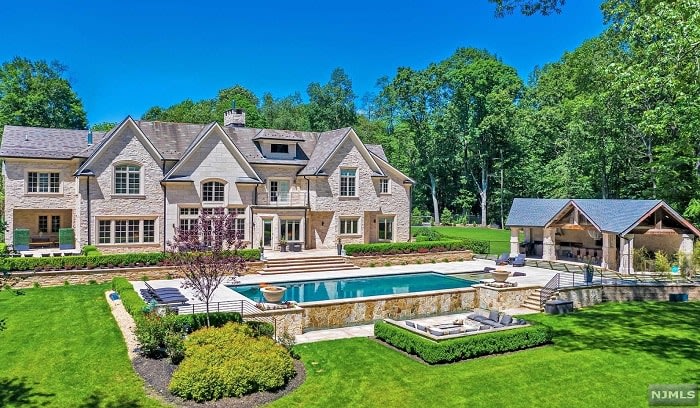 Upper Saddle River offers beautifully structured homes in styles such as modern farmhouses, Hamptons-style cottages, and contemporary townhouses. The community of Upper Saddle River is prominent with residents such as New York Giants linebacker Lawrence Taylor and tennis player Kristie Ahn. Even though there are many affluent people who live here, the community is still close-knit and welcoming. Schools in Upper Saddle River are nationally recognized for STEM innovation. Similar to the other neighborhoods, there are plenty of activities for children to participate in. Another benefit to living here is that almost everything is within a 15-minute drive. If you're looking for a family-oriented town with prosperous residents, Upper Saddle River may be your next home.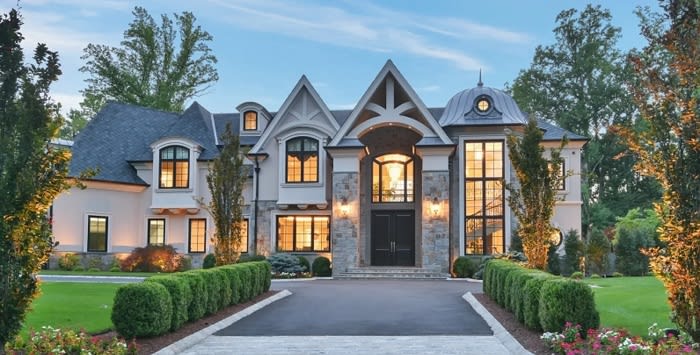 Washington Township
Washington Township is an amazing location with lots to offer. This township is closer to Philadelphia and has approximately 50,000 residents. Along with a few local shops and food places, there are also several gym options around for those looking to stay in shape and have a place to work out nearby. One huge benefit of living in Washington Township is that it's near a local hospital. There are also a number of police officers and fire stations to ensure town safety, which has also contributed to the low crime rate. Along with the highly-rated public and private school system, this city is near Rowan University, which is ranked as one of the top research universities in the country by the U.S. News and World Report. For fun activities, there is Washington Lake Park, which has daily activities for residents to take part in, such as golfing, skateboarding, dog walking, and various sports. It also holds special events and allows people to host their own events at the park as well. If you're looking for a community where you'll feel safe, protected, and have plenty of activities to do, Washington Township is the town for you.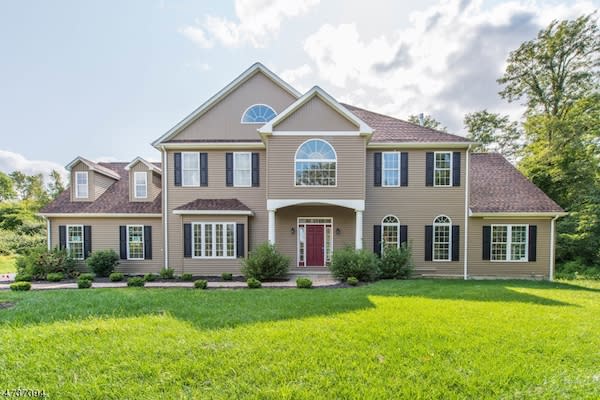 Wyckoff
Wyckoff is an affluent town right next to Franklin Lakes. The community is family-oriented, and everyone here is friendly and welcoming. The school district here has a great reputation for both sports and academics. This area is full of beautiful properties, and residents typically have a higher income rate compared to all the other neighborhoods. Wyckoff has some of the best parks, farms, supermarkets, and shops. Anyone that is interested in living in a peaceful neighborhood should look into Wyckoff.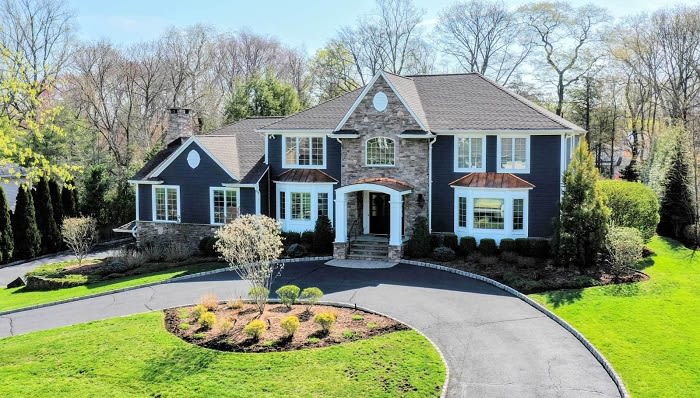 All of these neighborhoods have amazing attributes depending on what your priorities are. Whether you want a comfortable place to raise a family or have access to the best restaurants and retail shops, Bergen County has much to offer. If you're interested in checking out homes for sale in Bergen County, contact real estate agent Taylor Lucyk.